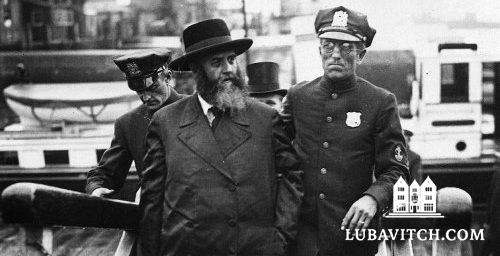 Rebbe
Remembering The Struggle for Russian Jewry
Ninety-three years ago today, Rabbi Joseph I. Schneersohn (1880-1950), sixth Lubavitcher Rebbe, and the leader of Russian Jewry at the time, was freed from Soviet-imposed…
Centers
Find Your Local Chabad Center
Search by city, state, zip or country to find a Chabad Center near you.
Magazine
Lubavitch International
A beautiful, full color quarterly magazine with news from the Chabad-Lubavitch Global Network.
@Lubavitch
July 2, 2020 2:22pm
In celebration of their graduation, Rabbi Yaakov Wilansky of @cteen_roslyn is gifting 30 graduating seniors a mezuzah for their college dorm room doors. He is hand-delivering each, along with a pamphlet explaining the protective properties of mezuzah and hanging instructions. https://t.co/2Qx5jAHpfF
June 25, 2020 12:23pm
Today marks the twenty-sixth anniversary of the Lubavitcher Rebbe's passing. Since his passing, the Rebbe's influence on world Jewry has grown exponentially and is felt today more than ever. https://t.co/mAOBYX4Zzf
LNS - Lubavitch News Service
View All
Get Inspiration to your inbox!
Join our weekly newsletter for inspiration and updates