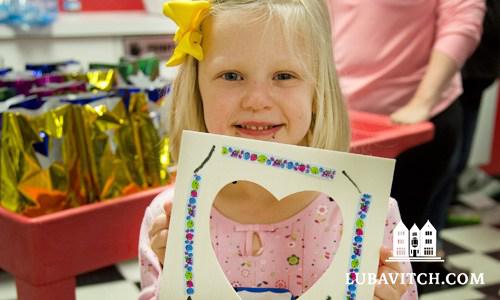 Early Childhood
DID YOU KNOW educational research shows that the first three years of a child's life are vital to their success at life-long learning?
Lubavitch utilizes a holistic approach to educating a child, and through pre-school and Mommy and Me programs, sees both parents and teachers as part of the pedagogic mission.
Chabad-Lubavitch's outstanding pre-schools emphasize both secular and Jewish curriculum, many using the Montessori based method in a warm and welcoming environment. All of Chabad's thousands of pre-schools throughout the world are accredited, clean, and safe and many have received awards based upon program standards, staff education and compliance with state child care regulations. Children are seen as unique individuals and are challenged, in an enjoyable manner, to reach their full potential. The teacher/student ratio is kept to an optimum, enriching the learning experience. Engaging programs include:
Math and practical life subjects
Incorporation of Hebrew blessings and songs
Jewish values of kindness, respect and the love of life long learning
Chabad's Mommy and Me programs number over 500 throughout the U.S and Canada and are led by both certified instructors and local community moms. These outstanding educational programs for mothers and babies focus on exploring the world and socialization through play, song, crafts and movement.
These programs also provide a forum for Jewish parents to meet other parents living in the neighborhood, to discuss parenting tips, and for children to be introduced to basic Jewish traditions. Mommy and Me programs encourage multi-sensory experiences that stimulate emerging language, motor development, socialization and bonding between parent and child.
WON'T YOU PLEASE CONSIDER A CONTRIBUTION DESIGNATED TO SUPPORT EARLY CHILDHOOD EDUCATION IN YOUR COMMUNITY?
By donating now, you will partner with Chabad-Lubavitch in ensuring a Jewish child's life-long pursuit of learning.
Get Inspiration to your inbox!
Join our weekly newsletter for inspiration and updates