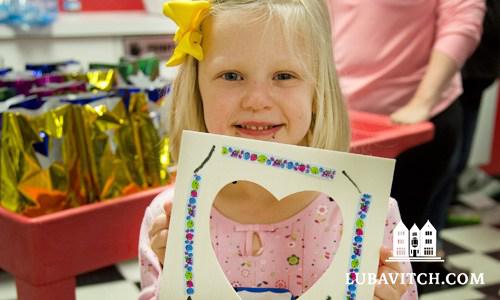 Inclusion
DID YOU KNOW that there are hundreds of thousands of Jewish children living with physical, developmental and emotional challenges?
In 30 institutionalized programs throughout the country, Chabad-Lubavitch's acclaimed special needs programs assist families who have children with special needs and involves them in a full range of social and Judaic experiences. No less important, Chabad's program engages teenage volunteers to work with families and children, and parents learn new tools to help their children succeed. Chabad's unique program provides:
Socialization opportunities where special children learn real life skills
Therapy and activities center
An opportunity for parents to receive needed support and understanding
Special bonding relationship between the child and teen mentor
Teenage volunteers learn the value of giving
Often housed in state of the art facilities, the development of Chabad's outstanding special needs programs are professionally designed by professional therapists and educators from around the world.
WON'T YOU PLEASE CONSIDER A CONTRIBUTION DESIGNATED TO SUPPORT CHILDREN WITH SPECIAL NEEDS IN YOUR LOCAL COMMUNITY?
By DONATING NOW, you will partner with Chabad-Lubavitch in promoting values of volunteerism among teenagers, while providing needed assistance for families of children with special needs.
Get Inspiration to your inbox!
Join our weekly newsletter for inspiration and updates