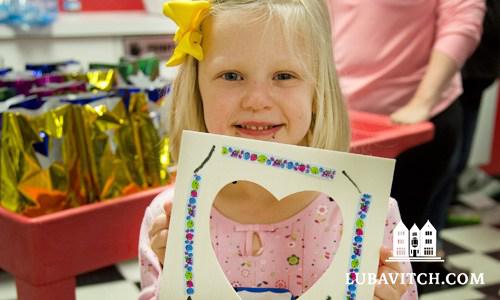 Day Schools
DID YOU KNOW that Lubavitch has been the leader in the education of Jewish youth since before the establishment of the United States? Chabad-Lubavitch's approach to education is to instill in students Jewish values and the academic and spiritual tools to guide them throughout life.
The first Chabad school was founded in 1775 in Eastern Europe, followed in 1776 by the establishment of an institute for advanced Judaic studies in Israel. In 1897, Chabad founded its first yeshiva, or religious college, in order to incorporate its unique approach to spiritual and moral development into the general curriculum.
Last year, more than 71,000 students were enrolled in Chabad-Lubavitch schools throughout the world; more than half the pupils are recipients of scholarships. Each year, increasing numbers of students apply for admission due to the high quality secular education and religious direction offered by outstanding faculty. Chabad, as the largest Jewish private educational provider in the world is continually in demand, and lays claim the following:
There are more than 630 Chabad schools worldwide, including more than 200 pre and day-schools in North America
In 1986, both Houses of the U.S. Congress unanimously passed a bill declaring the birthday of the Lubavitcher Rebbe "Education Day USA" acknowledging the work of Chabad-Lubavitch in improving education in the United States
Between 1997 and 2003 the U.S. Secretary of Education awarded three Chabad schools the prestigious Blue Ribbon Award, honoring academic superiority and dramatic gains in student achievement
Each classroom maintains an optimal teacher/student ratio, and Lubavitchis the only Jewish agency to grant accreditation to Jewish schools operating under the auspices of other organizations
In addition to outstanding day schools, Chabad offers after-school enrichment programs, Hebrew and Sunday schools, yeshivos vocational and extended day care from South America to South Africa.
WON'T YOU PLEASE CONSIDER A CONTRIBUTION DESIGNATED FOR STUDENT SCHOLARSHIPS IN YOUR COMMUNITY?
By donating now, you will partner with Chabad-Lubavitch to help children without financial means to receive a high quality educational program based upon Jewish values.
Get Inspiration to your inbox!
Join our weekly newsletter for inspiration and updates