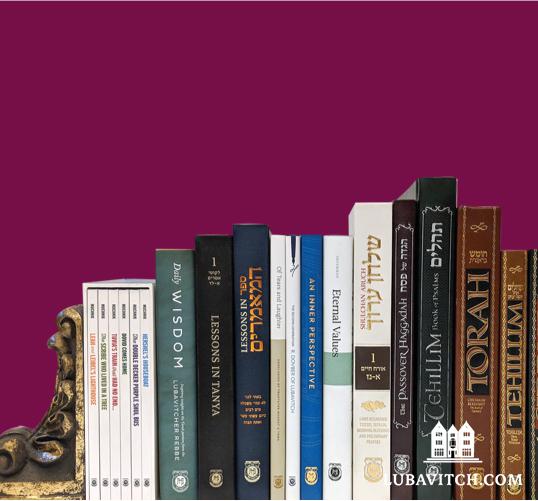 Publishing
DID YOU KNOW that Chabad-Lubavitch's publications number over 1 million volumes, in 12 languages?
As the world's largest publisher of Jewish literature, Kehot Publication Society is providing educational and religious resources in Hebrew, Yiddish, English, Russian, Spanish, French, Italian, Portuguese, Dutch, German, Farsi and Arabic.
Chabad-Lubavitch publications provide materials of unparalleled quality and depth, whether for a Talmudic scholar or a novice. There are materials designed for educators, families, children, serious scholarship, commentary and study aids.
Chabad's publishing house includes titles in:
Mysticism and Chasidic philosophy
Halachic texts and other scholarly works
Books for holiday observances
Through the online catalogue, Chabad's other offerings include music, lectures, films and DVD's, CD, videotape, and cassettes, interactive multi-media experiences as well as an art gallery.
WON'T YOU PLEASE CONSIDER A CONTRIBUTION DESIGNATED TO CONTINUE THE PUBLICATION OF WORKS AND TRANSLATIONS FOR ALL LEVELS OF LEARNING AND FOR ALL INTERESTS?
By donating now, you will partner with Chabad-Lubavitch to ensure that "The People of The Book" are able to access books and multi-media resources for educational, enrichment and entertainment purposes.
Get Inspiration to your inbox!
Join our weekly newsletter for inspiration and updates