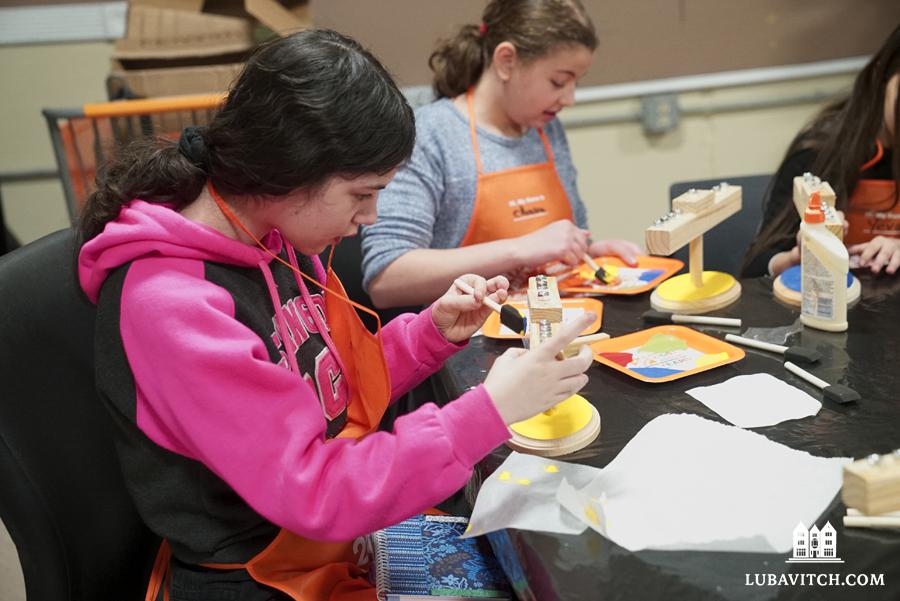 Children's Museum
DID YOU KNOW that there is only one place in the world for children to experience Judaism through an all-encompassing, interactive, experiential, state of the art facility, and it is located in Brooklyn, N.Y?
Chabad's Children's Museum is an international model of experiential learning for Jewish families and their school aged children, and for families and children of all faiths to gain a positive perspective Jewish heritage.
The Children's Museum provides exhibitions and programs for all children in an educational and entertaining format. Through contemporary technology and a hands-on approach to learning, visitors experience Jewish history, values and traditions in a manner that inspires an increased interest in Jewish culture.
This summer, more than 350 children a day will be inspired by the exhibits and trained educational docents. Since opening during the Passover holiday in 2005, more than 260,000 visitors utilized the interactive exhibits, and left with an enlightened and energized view of Jewish heritage, history and tradition.
When entering the museum, visitors are provided the following hands on opportunities:
Exploring the permanent exhibit gallery
Playing miniature golf on a life-cycle themed course
Participating in a special educational game show which is designed to foster pluralism and tolerance
A 75-seat theater for viewing films and live theater
Children are invited to participate in arts and crafts programs
Whether guests encounter a virtual tour of Israel, visit Abraham's tent, or learn about true stories of bravery and faith during the Holocaust, or enjoying the kosher delights, there is something for all members of the family.  In addition, the museum hosts school and camp groups for guided tours.
In Russia, Chabad is currently undertaking a capital campaign to raise funds for a museum costing $50 million dollars. If you, your organization, foundation or corporation is interested in a naming opportunity, CLICK HERE for more information.
WON'T YOU PLEASE CONSIDER A CONTRIBUTION DESIGNATED TO ENSURING POSITIVE IDENTIFICATION OF JEWISH HERITAGE?
By donating now, you will partner with Chabad of giving children and families of all faiths the opportunity of experiential learning, and a positive image of Jewish heritage.
Get Inspiration to your inbox!
Join our weekly newsletter for inspiration and updates