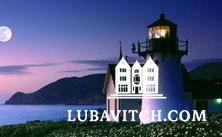 Lubavitch Today
The last decades of the 20st century, from the end of the fall of communism to Israel's role as a player in the global economy, left many Jewish organizations unexpectedly faced with an identity crisis. The impetus for their existence no longer relevant, they have been scrambling for a new spin on their fundraising campaigns. Happily, Jewish continuity has finally made it high on their agendas.
But at Chabad-Lubavitch, a movement that derives its impulse and inspiration from a passion for Judaism and a love for Jewish people, the call has always been the same. Governments fall, the map is rearranged, and Chabad-Lubavitch never stops responding to the call of the Jewish soul. Indeed, Jewish continuity is not an item on our agenda. It is our agenda. Yesterday, today and tomorrow.
For more than half a century in the United States, Chabad-Lubavitch has singularly championed Jewish continuity. Pioneering the broadest range of Jewish outreach activities?including the vibrant Jewish Day School system in America and beyond?it is the only Jewish organization to have established an international base of human resources so vast in scope, that it has the ability to facilitate the most dramatic and innovative outreach programs worldwide.
Through the diverse activities of Chabad-Lubavitch institutions, Jewish life has achieved a level of visibility and viability unlike any it has known in recent history. Our international network of some 4,000 Chabad-Lubavitch centers in more than 50 countries around the world has put a living Jewish community within the reach of any Jew, nearly anywhere on the globe, ensuring universal Jewish awareness with the promise of Jewish continuity.
Get Inspiration to your inbox!
Join our weekly newsletter for inspiration and updates