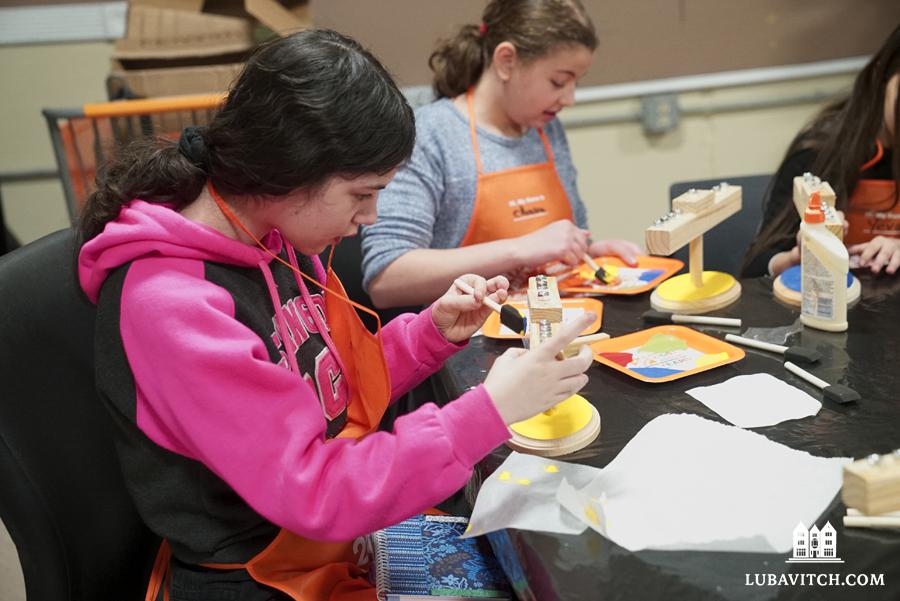 After School
DID YOU KNOW that throughout the world, over 40,000 students participate in Chabad after school programs?
As with all Chabad sponsored programs, after school program participants do not need to be observant or have any Jewish knowledge. From first grade through high school, Chabad understands a child's need to belong, and thus have set up a variety of clubs and programs, each designed to focus on a specific interest.
Among others offerings, clubs for younger children include:
Give and Get Club teaches middle school students the value of good deeds by connecting the lesson to fun and relevant activities, such as sending packages American and Israeli soldiers
Rosh Chodesh Club is an acclaimed program promoting new and unique ways to celebrate Jewish culture
Bar Mitzvah Club prepares boys for this rite of passage into manhood. It includes exciting, hands-on activities, Shabbatons, as well as workshops on Jewish heritage and Torah reading.
Bat Mitzvah Club prepares girls for the rite of passage into womanhood, and along side of learning how to prepare for the bat mitzvah, promotes positive self esteem.
Special Days Club teaches students through exciting activities about lesser-known Jewish holidays such as TuBeshvat, or the festival of the trees, and Purim "ha-katan," which happens during the Jewish year
For high school students, there are programs which are more intellectually stimulating and provide more social interaction. For example, enrolling in many Chabad's after school programs can earn students both high school and pre-university credits.  There are groups which meet weekly and give teens a chance to socialize, meet other Jewish kids and learn about relevant topics.
WON'T YOU PLEASE CONSIDER A CONTRIBUTION DESIGNATED TO PROMOTE EXCELLENCE IN AFTERSCHOOL PROGRAMMING IN YOUR COMMUNITY?
By donating now, you will partner with Chabad to ensure that Jewish youth are in productive, supervised programs after school hours.
Get Inspiration to your inbox!
Join our weekly newsletter for inspiration and updates