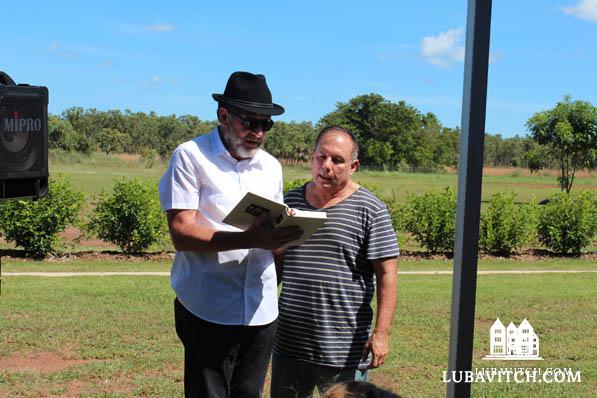 Remote Communities
DID YOU KNOW Chabad's emissaries are located in 2500 communities, one thousand of which have Jewish populations of under 5000?
For over 60 years, thousands of Chabad's emissaries have been living in and serving communities, often the only Jewish organization available for thousands of miles. Providing Jewish leadership, religious, educational, cultural and spiritual frameworks for a Jewish life is the foundation of Chabad's work.
Chabad is able to provide leadership for remote communities through dedicated men and women who relocate and raise their own families in distant lands so that members of the Jewish community will not be alone. In addition, rabbinical students participating in Chabad's community enrichment programs intern in hundreds of locations worldwide – even where there is but one single Jew, without the benefit of an organized Jewish community. Devoted rabbinical students work continuously, moving from location to location in pursuit of providing services for those who would otherwise be alone.
Geographic isolation should not mean spiritual extinction, and Chabad leads the way in designating human and financial resources to invest in bringing Judaism to every single Jew, regardless of their geographic location. Each Chabad emissary provides:
Books, videos and educational resources
Torah scrolls and other ritual objects
Communal holiday celebrations and observances
Fundamental items for observance of Shabbat
Programming for children, teens, adults, and seniors
Religious and cultural guidance for life-cycle events
Visits and support to the ill, the imprisoned and elderly
Chabad's emissaries are professionally trained to assist each community by providing the spiritual guidance and material comfort.
WON'T YOU PLEASE CONSIDER A CONTRIBUTION DESIGNATED FOR ASSISTING JEWS IN ISOLATED PARTS OF THE GLOBE TO BE SPIRITUALLY AND RELIGIOUSLY CONNECTED?
By donating now, you will partner with Chabad to ensure that the elderly Jewish woman living in Idaho will have a hot kosher meal; that a child in Uzbekistan will become bar-mitzvah; the soldier serving in Korea will have a prayer book, the tsunami victim in Thailand will have clothing, and the student living in the Congo will have Shabbat dinner.
Get Inspiration to your inbox!
Join our weekly newsletter for inspiration and updates