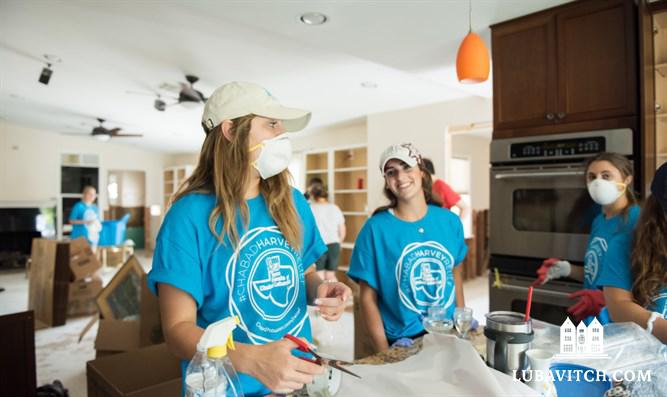 Disaster Relief
DID YOU KNOW that over 12,000 Jews were displaced by Hurricane Katrina, or that over 20,000 meals were provided by Chabad-Lubavitch to mostly elderly victims of Hurricane Wilma? Did you know that Chabad was one of the first responders following the tsunami in Southeast Asia or that Chabad provided lifesaving airlifts for almost 2,500 children of Chernobyl?
With a global structure of emissaries located throughout the world, Chabad-Lubavitch has the ability to be one of the first organizations able to lend crisis support to devastated communities regardless of the race, religion or nationality. When disasters strike, Chabad is there providing emergency services to victims and communities, including:
Life-saving rescue and evacuation
Temporary shelter and nutrition
Counseling for the alleviation of emotional suffering
Foster care for orphaned children
Resettlement and rebuilding efforts
Coordination of volunteers
Once life-saving efforts are completed, Chabad gives disaster victims a sense of normalcy and spiritual guidance from New Orleans to Argentina and Chabad will continue to be there in times of need.
WON'T YOU PLEASE CONSIDER A CONTRIBUTION DESIGNATED FOR VICTIMS OF EMERGENCY DISASTERS SO THAT WE CAN IMMEDIATELY PROVIDE FOR THEIR NEEDS?
BY DONATING NOW, you will be a partner with Chabad-Lubavitch in providing ongoing life saving efforts such medical assistance, housing and nutrition to victims who have no where else to turn.
Get Inspiration to your inbox!
Join our weekly newsletter for inspiration and updates