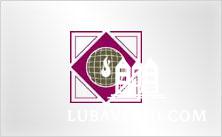 The Shluchim Office
Nearly twenty years ago, at the annual Kinus HaShluchim in New York, the Rebbe called for the establishment of The Shluchim Office, as expressed in his founding statement: "An office with a telephone should be opened where people can call to arrange a guest speaker…."
If there was ever a question about the propriety of using modern technology and communications for the purpose of holiness, the trail blazed by the Rebbe has provided an unequivocal answer. Over the past decades, the name Chabad-Lubavitch has become synonymous with the efficient diffusion of vibrant, living Judaism through the outstanding efforts of young couples and student shluchim around the world.
By means of all the convenciences available in today's digital age, The Shluchim Office strives to comprehensively meet the needs of Shluchim, Shluchos and their children. Emphasis is placed on programming, outreach, community-building, Torah study and personal well-being, and in meeting the need for quality lecturers and guest speakers.
Get Inspiration to your inbox!
Join our weekly newsletter for inspiration and updates