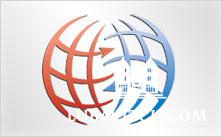 The Shluchim Exchange
Shluchim Exchange established just 4 years ago by a group of Shluchim with a mission: to facilitate communication between Shluchim. Since then over 1,500 Shluchim have joined the Exchange, from across the globe! Now they have instant advice to all their Shlichus needs. Be it a grant proposal, logo or a camp newsletter, Now it's just a click away!
At SE, we believe no Shliach should have to reinvent the wheel. Rather, the opportunity to share and learn from the experience of fellow Shluchim.
The popular forums SHLUCHIM ACHDUS and FARBRENG emails have experienced incredible growth and activity ? over 150,000 emails generated on a DAILY basis. Coupled with the online-traffic of file sharing between Shluchim via ShluchimExchange.com, it has become clear that the time has come to take Shluchim Exchange to the next level.
The NEW Shluchim Exchange: A year-round Kinus HaShluchim
The new ShluchimExchange promises to revolutionize Shlichus as it is known today. We are bringing the power of SE to every single Shliach and Shlucha across the world. In addition to numerous new features ShluchimExchange will soon be available in four additional languages, Hebrew, Russian, Spanish and French.
By using state-of-the-art and user-friendly technology, the new ShluchimExchange promises to be a place where every Shliach or Shlucha will turn to for their Shlichus needs.
The most important element of the new site will be a host of mini-sites on various topics relevant to Shlichus. For instance, there will be an entire mini-site on Camp Gan Israel where there one can find camp guide books, contracts, brochures, audio files on activity ideas and more. By going to this site before camp starts, a Shliach will same much time and money and will be able to operate his camp in a more efficient manner.
Get Inspiration to your inbox!
Join our weekly newsletter for inspiration and updates