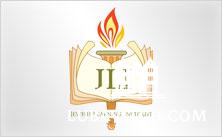 The Jewish Learning Institute
The Jewish Learning Institute is geared for Jews of all backgrounds seeking a deeper understanding and appreciation of Jewish thought, heritage and tradition, and promises to be a unique and exciting concept in adult Jewish learning that will enable students to achieve basic Jewish literacy in just one year. The JLI will offer a thorough curriculum with selected readings, diagrams, creative exercises, and specially designed student workbooks.
Classes will integrate basic Judaism, Jewish history, Jewish mysticism, and the Jewish calendar, practices and ideas through the study of primary sources, commentaries, and group discussion.
These and other items will enable students to engage in research, discussion, and critical analysis.
Several factors set the JLI apart; its students are required to make a serious commitment to attend classes regularly for one year. There are 32 classes throughout the entire year, comprised of two forty-five minute sessions. This regular attendance will allow students to progress through a well designed curriculum, that answers their quest for increased Jewish knowledge and experience, and takes them on a journey, an on-going exploration, of the traditions, ideas, history, and values of the Jewish people.
Upon completion, graduates will receive an honorary certificate from the JLI.
The beauty of the JLI is its ability to convey a basic but sophisticated core of Jewish knowledge in a relatively short period of time, setting the JLI apart, above and beyond the many adult education programs presently being offered.
Get Inspiration to your inbox!
Join our weekly newsletter for inspiration and updates