When Israel Edelson, a rising conductor under the tutelage of legendary maestro Leonard Bernstein, arrived in the Brooklyn neighborhood of Crown Heights, some 30 years ago, he was searching for a something. He found it in Chasidic melodies, known as niggunim, that were sung around the Shabbat table at the home of Rabbi Yoel Kahan.
Earlier this month on the 21st yahrzeit of the Lubavitch Rebbe, Rabbi Menachem Mendel Schneerson, Edelson told his story in Wandering Souls, Wandering Candles. Produced by Chabad of Philadelphia, the show featured film clips of Edelson's life interspersed with a live piano performance in which he played the melodies that moved him in Rabbi Kahan's home and later at the Chasidic gatherings in the Rebbe's court.
Rabbi Kahan, the leading Chasidic scholar, senior teacher and mentor at the central Chabad-Lubavitch rabbinical school, took a liking to Edelson.
Born in Russsia where he was educated under the communist system, Edelson considered himself for the most part an atheist. But he was aware of Jewish cantorial music "which I did not connect to," and the very basics of Jewish life.
As he tells it, his awakening came at the Kahan home where he first heard Chabad niggunim around the Shabbat table.
"The niggun is the bare melody, it is the substance that the melody has to it, that is the first element what constitutes what it is," Edelson says, some three decades later. "The power of the niggun is in the melody itself. It reaches very deeply into the soul. In classical music there is some logic;, the niggun itself has a logic of its own. It's hard to describe in words."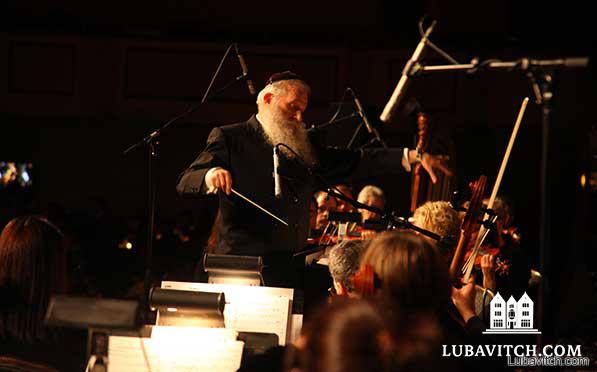 During that first Shabbat experience, he encountered a new world: "All my rich previous musical experiences were put at once into a different perspective. None of them succeeded in such a way to simply enter into the innermost part of my being, leaving me stripped of all the external 'shells' and letting me just be there, whole and at one."
Mesmerized as he was, Edelson had to cut that memorable Shabbat experience short because of a scheduled meeting he had with Bernstein. Leonard Bernstein reportedly saw in Edelson his protégé, and the rising star was unsure how to make a graceful exit on that Friday night. He knew that according to all those singing those sweet melodies around the table, the Shabbat was holy and they would not desecrate it by traveling by train to a meeting in the city with the conductor. Yet, when he said goodbye, no one asked him where he was going and why. "They just said, whenever you want to stop by, feel free."
No Regrets
After that first visit Edelson began frequenting the home of Rabbi Kahan conversing in Hebrew. At the same time Edelson was preparing for the BBC-Rupert International Young Conductors' Competition in London. The intense competition would decide his fate: would he become the next well-known maestro?
By the time Edelson left to London, he was putting on Tefillin and studying the basics of Judaism with rabbinical students. A day before his trip to London, Rabbi Kahan gave him a taped recording of Chabad niggunim. "When you have some free time listen to it."
Once in London, Edelson was preoccupied in an emotionally draining week of preparations. "Day and night I studied the difficult and previously unfamiliar pieces on the program. Every evening after the first and second days I was told on the phone, that I was chosen to proceed to the next stage," he recalls. By the end of the week the judges announced Edelson winner of the competition.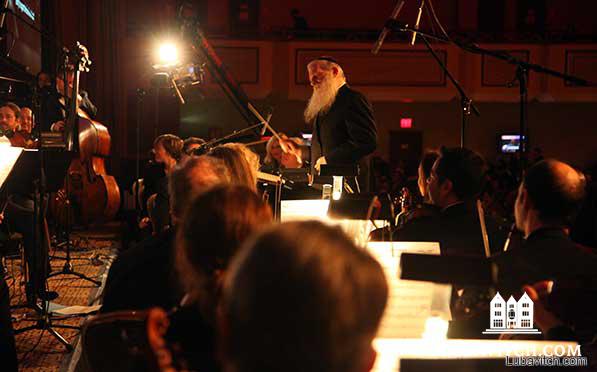 The following morning, no longer busy with preparations, he played the tape Rabbi Kahn had given him. The Rebbe's voice, singing a niggun from the first Chabad Rebbe, Rabbi Schneur Zalman of Liadi, to the words of the Psalmist, "Tzama lecha nafshi," "My soul thirst for you…" stirred Edelson to the depths of his soul. "The competition, my career, my whole life suddenly seemed so irrelevant, so illusory, compared to the truth of this niggun and all it stood for."
Those next few months, Bernstein took Edelson as his star assistant. But when Edelson, decided a few months later to not to play on the Sabbath, the famed maestro disapproved.
"Conducting on Sabbath would be your divine service," Bernstein told his protégé. "Refusing at this critical stage of your career is professional suicide."
Edelson was unshakable.
"Being in the industry, it is like the assembly line, it works 24/7, no exceptions," Edelson says about conducting. Today, he says he would never consider a lifestyle that does not have the Shabbat.
"Once you get to keeping Shabbat, it's a lifesaver. Without it, it's like slavery, you are in a labor camp, just constantly working, even if it just mental work," he says.
The difficulty he found observing Shabbat came when new compositions came to him in his mind. He would try to memorize them so that when Shabbat was over he could pen them, at first with limited success.
It was also then that he started attending the gatherings of the Rebbe, known as farbrengens, at which the Rebbe's talks would alternate with Chasidic niggunim.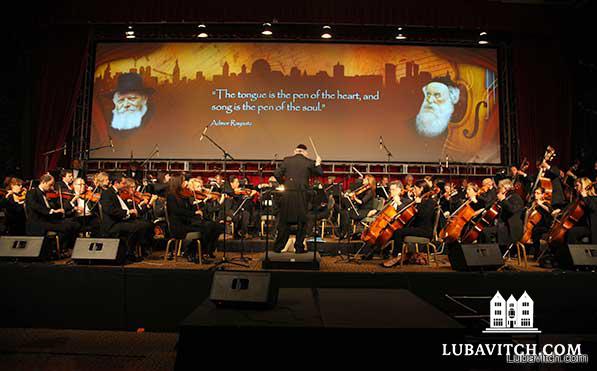 "The atmosphere enveloped my soul," he recalls. "I didn't have any reason to feel like I belonged there. I was dressed differently than everyone else. I didn't speak a word of the Yiddish the Rebbe spoke. Yet I stood there for hours, my heart mesmerized, my soul intoxicated."
Slowly, deeply transformed by his encounter with Chabad, individual, he grew in Jewish observance. He forfeited a rare and dazzling future as Bernstein's protégé, but he continued a cordial relationship with the maestro.
Edelson continued his musical career, mostly from behind the piano, and subsequently recorded numerous albums of Chasidic melodies.
"I don't think today I could go without Shabbat, it's a part of my life's rhythm. One day out of the seven that removes you from the everyday life. It's beautiful, it's a divine gift. If it was not there, you would have to invent it."
Watch Israel Edelson conduct a chamber orchestra at the 2013 Colel Chabad dinner: