New York City Mayor-elect Eric Adams joined the Jewish community of Accra, Ghana, for a menorah lighting celebration on Wednesday. Hosted by former Brooklynite and Chabad Rabbi Noach Majeski, the celebration stirred Mayor-elect Adams to comment on the Rebbe's vision, as he saw it unfolding before his eyes.
"Nobody personified the ideal of turning pain into purpose like the Grand Rebbe in Crown Heights," he said to cheers from the crowd. "He told the men and women of his community to go out across the globe and open Chabad Houses and spread the energy and spirit of Judaism. We are looking at the seeds that he planted," he said.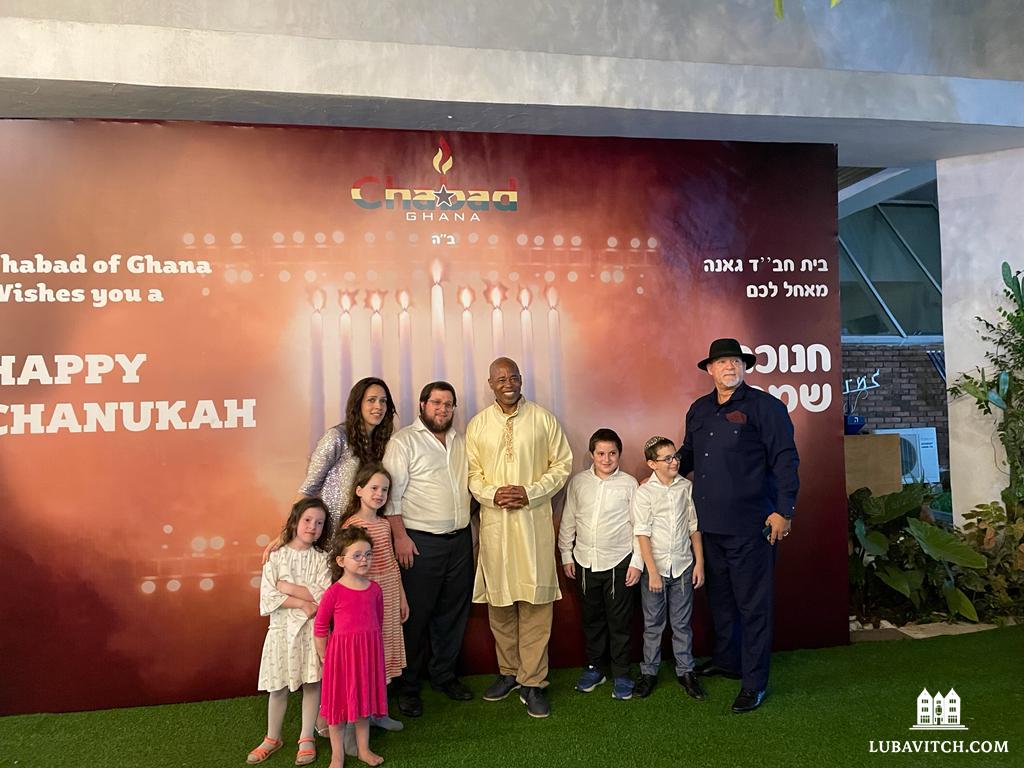 Mr. Adams told partygoers in Accra that he had come to the country to reconnect with his ancestors and "close the open wound of slavery." He added that the Jewish community also feels the imprint of past traumas, but said he anticipates all groups can work together to overcome the past.