Most years, the world's largest Pesach seders have been hosted in southeast Asia, in Kathmandu or Thailand. But this year, as thousands of Ukrainian refugees find a Jewish home at Chabad centers around Europe, the world's largest seder may yet be in Warsaw.
To Ukraine's south, in Moldova, Rabbi Zusha Abelsky estimates there are around one thousand refugees in the country. Ahead of Pesach, his Chabad center is taking a two-pronged approach to providing everyone with their holiday needs. "We expect there will be three hundred people at each of our two seders," Rabbi Abelsky said, "and we've prepared packages for those who will conduct a seder privately." He's distributed three tons of matzah, and fifteen hundred meals ahead of the first two days of the Pesach holiday. "It's been a challenge obtaining enough food," he said. "We usually get our kosher food from Ukraine, but this year we had to find alternative sources in Europe and Israel."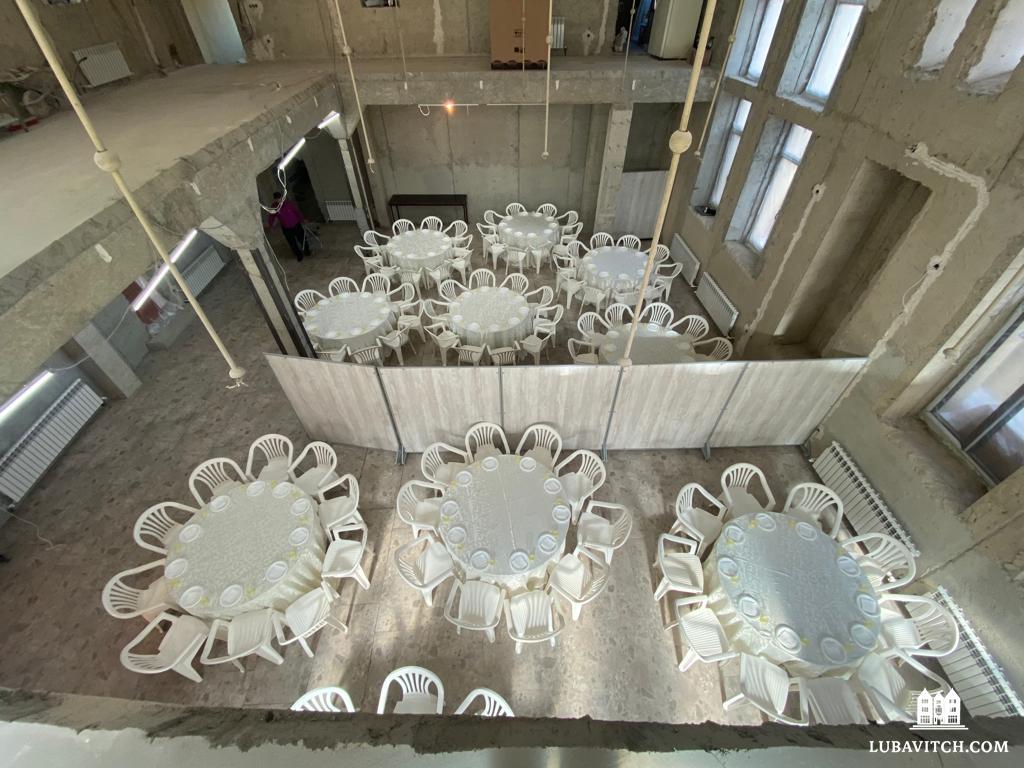 To the west, in Austria, director of Vienna's Russian-speaking Chabad center Rabbi Moshe Kolomoitsev is preparing for two separate seders—one in his synagogue and another in a nearby banquet hall. Between both nights, he estimates a crowd of six hundred people. And it's not just the seders they are preparing. "We're also serving breakfast and dinner for all eight days of Pesach," said Rabbi Kolomoitzev. After obtaining all the necessary food, wine, and matzah, the main challenge has been finding space to store it all. "We've been piling a lot in the offices at our synagogue," he said.
Still further west, Berlin has emerged as an unlikely absorption center for many Ukrainian Jews, and under the auspices of Rabbi Yehuda Teichtel, the city's Chabad center is holding eight public seders, and has been amassing the tons of food, matzah, and wine required.
Ukraine's northwestern neighbor Poland is hosting possibly the largest seder in the world this year at Chabad of Warsaw. Rabbi Sholom Ber Stambler, Chabad of Poland's director, will have over two thousand people attending his seder. "Since the first days of the war, we've been welcoming refugees," Rabbi Stambler says. Even as the war enters its second month, Chabad runs buses to and from the Ukrainian border, and provides free food, accommodations, and medical care to hundreds of people each day.
Ahead of Pesach, Chabad of Warsaw is hosting hundreds of refugees at a rented hotel. The kitchen and dining hall are now kosher for Pesach, and for the entire holiday they'll be serving nutritious meals, replete with chicken, meat, and salads. For the children, there are toys and games. "It's tremendously costly," Rabbi Stambler said, "but it's essential for the refugees to celebrate Pesach properly."