"I am a Jew and I worship the Lord, the G-d of heaven, who made the sea and the dry land."
–Jonah, 1:9
We are in the final month of the Jewish calendar year—traditionally a time dedicated to taking spiritual stock of the year past. Examining our successes and failures, we need to look at those areas of life that are in our control. Have we given our relationships the time they require? Have we been more thoughtful and kind to our parents, our spouses, our neighbors? Has our bond with our people, our heritage, and our G-d grown stronger this year?
Jewish institutions and Jewish leaders also benefit from self-examination. Have we honored the public trust? Have we met our organizational goals? How well have we advanced our stated objectives? Going forward, where should we put our attention?
Chabad's mission does not change— we seek out Jews near and far, and give them full access to their heritage. But the challenges to Jewish identity do change and we need to have our finger on the pulse of Jewish life.
What are the issues that young Jewish men and women are facing now? What are the messages that compete for the attention of Jewish teenagers as parents and educators try to nurture their Jewish identities? What are Jewish parents contending with as they evaluate how to raise their children? Are our efforts proving effective? Can we be more proactive in reaching them?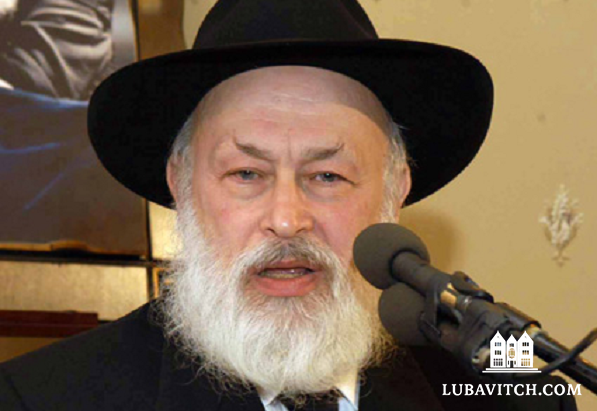 Rabbi Yehuda Krinsky is the chairman of the Chabad-Lubavitch educational and social services arms
These questions become all the more pressing as a host of dangerous influences pervade the atmosphere. Nothing better drove this point home than an incident early this past summer, when a speaker who was invited to address a graduating class of Jewish students disgracefully encouraged them to abandon everything that distinguishes them as Jews, and goaded them on to assimilate.
That a Jewish institution would invite a speaker to lecture their graduating students on dissolving their birthright, and imbue them with shame rather than pride, self-consciousness rather than self-confidence in their own precious heritage, tells us that something has gone terribly wrong. Our work is far from done!
It also reminds us that the Rebbe's shluchim and shluchot are up against great forces of confusion and myopia as they work to advance precisely the opposite message. Both by instruction and by example, they're teaching Jews that embracing the particulars of our identity is empowering, not embarrassing.
In the past twelve months, more than one hundred young couples have set out to establish new Chabad centers to serve every Jewish demographic—even in places remote, isolated, and difficult. With their trademark love, they will educate and empower Jews with the skills they need to live purposefully Jewish lives. And they will nurture a sense of pride in belonging to the Jewish people.
In the face of rising anti-Semitism and the relentless onslaught against our spiritual value system, the Rebbe's emissaries go forward with Jonah's call, which we read on Yom Kippur: "I am a Jew and I worship the Lord, the G-d of heaven, who made the sea and the dry land."
G-d bless them. May they and all of our brothers and sisters be inscribed in the book of life.