Dave Litman likes to keep a low profile. An innovative giant of the 1990s tech boom, and a pioneer with business partner Bob Diener in the online travel and hotel industry, Dave started a discount airline business in 1984 that became a multi-million dollar wholesale airfare consolidation operation. In 1991, he and Bob founded what became hotels.com, eventually selling their interest in the company in 2004. 
Now CEO of Travel Funders Network, the Texas resident devotes a portion of his time working with Chabad representatives in the strategic development of data-driven decision-making. In cooperation with Chabad on Campus International, he launched an initiative that will allow it to accurately measure the ROI (Return on Investment) of its programs.
LI: How do you see yourself, a remarkably successful entrepreneur, in relation to Chabad and to shluchim who are in the business of counting souls?
DL: I am an investor in the enterprise of Chabad. Naturally, I want a return on my investment. But unless someone can tell me what the return is in numbers and output, I don't know. So I started mixing the lessons that I learned in business with the lessons of Chabad. That was the beginning of measuring.
What brought you to Chabad in the first place?
DL: I connected with Rabbi Zvi Drizin back in 2004, just as he was moving to Dallas. Zvi was focused on the young Jewish professionals, and I quickly realized that Chabad was attracting more young adults than any other organization in the city. I saw the advantages of the Chabad model.
It's different from the membership models of synagogues and temples where you pay dues — like a subscription model — and you go to services. In the Chabad model, you have these very entrepreneurial people who go out and establish Jewish communities. These people devote their entire lives to making the world better for Jewish people. This is their primary concern and it is extremely effective. It's a model that relies primarily on donors.
But as a donor-based model, it is more vulnerable than a subscription model, isn't it?
DL: Yes, so you need donor buy-in. There is no better way to have buy-in than measuring performance. If you can produce a report that shows your performance this year compared to last year, you can increase your donations and your output dramatically. So it's a win for the shluchim, for the donors and for the Jewish people.
I believe that performance measured is performance improved. And to measure performance, you need to identify your target outputs (i.e. what you are doing), and you need metrics. You cannot hit a target that you can't see.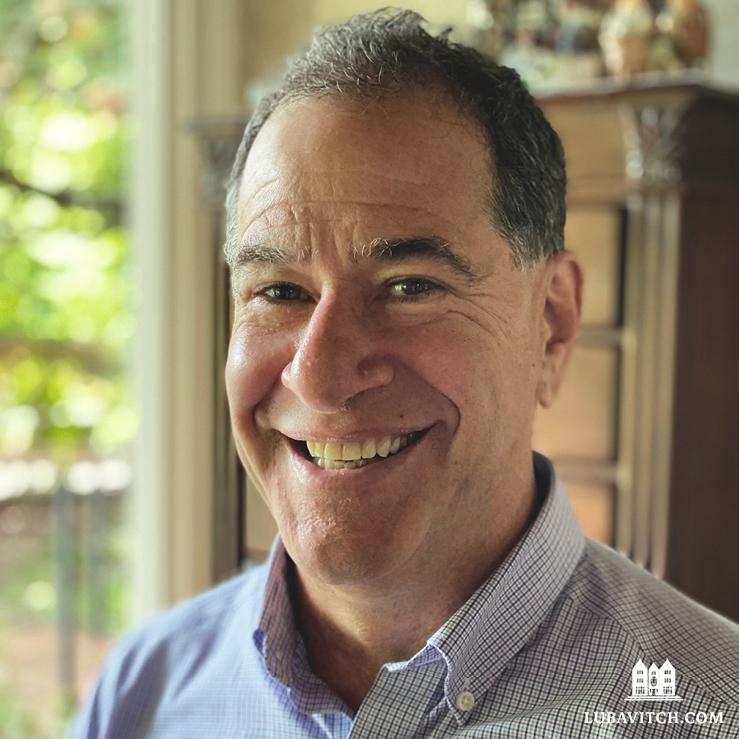 Does the investment Chabad will make, for example, in sending shluchim to an isolated city with very few Jews make any business sense to you?
DL: I look at addressable markets. So for example if you are in the middle of Manhattan, and your addressable market is 50,000 people, I want to know, how many are you seeing? If you are in Montana, where there are let's say 2,000 Jews in the state, and you are engaging 1,500, you are likely performing better than the one in Manhattan who is getting 5,000 out of 50,000.
Establishing metrics, collecting, tracking, and analyzing data is something that shluchim, who typically carry the weight of their communities on their shoulders, have not had the wherewithal to focus upon.
DL: Yes, so we created a portal that makes it accessible and easy for them. We started with a handful of Chabad reps, and as it grew, we brought it to Chabad on Campus International. We now launched a pilot program with some thirty Chabad centers. My business partner Bob Diener is funding the development of a proprietary software program that will allow us to roll it out more broadly to all Chabad centers. I think we will have high participation.
Going forward, what does Jewish life in America look like to you?
DL: Things are changing and becoming more vibrant in different locations. Texas is now the largest migration state, and over the next thirty years it will likely overtake California in terms of population and the economy. Chabad is attuned to these demographic shifts in the United States. Jews are moving from Illinois, New York, and California to Texas, Tennessee, and Florida. And Chabad is well poised to take advantage of this.
Chabad is the bright spot in the future of Jewish life in America. It is vibrant and young and full of energy, and it is critical to the future of Judaism in America. I want to see it continue to grow and measure that growth every step of the way!
This article appeared in the Winter 2021 issue of the Lubavitch International magazine. To download the full magazine and to gain access to previous issues please click here.