Rochel Hayman, was raised in Michigan. For five years, she served as a broadcaster in the Air Force. Rochel currently lives in Phoenix, Arizona with husband Rabbi Dan of Chabad of Arizona and blended family of 7 children. In April 2017, she became Commander of Post 210 of the Jewish War Veterans.
How did you get into the Air Force?
After high school, I applied to Michigan State to study communications. I got in, but was denied financial aid, so I went to speak to my guidance counselor. Sitting in his office that day was an Air Force recruiter. The rest is history. Seven months after graduation I was in boot camp in Texas with a group of woman, some of who had "never met a Jewish person before!"
Had you previously considered joining the military?
Not at all! I was a nice Jewish girl, into orchestra and drama, and Forensics (public speaking competitions).
What role does an Air Force broadcaster play?
Every overseas base, including in active war zones, have military-run full radio & TV stations. You're filling the space of what troops are missing from not being stateside, like local and national news, and entertainment.
What was your experience as a Jew in the Air Force?
On Yokota Air Base in Japan, one of the largest bases in the Pacific, I was the only Jewish single female. Rabbi Sydney Hoffman was the main rabbi for the region, which meant we had services once a month. In 2.5 years in Crete, Greece, we only had one visit from a rabbi.
You were in Saudi Arabia when the Gulf War broke out.
Yes, I got to Dhahran a week before the war started, when it was still Desert Shield. They asked for volunteers and I felt like I needed to contribute something. I was about a quarter mile away from that first Scud that started the war. I remember hearing the air raid siren. We woke up and ran to the balcony of where we were staying and saw the Scud – one of the Patriot missiles had taken it out, and I saw it falling to the ground.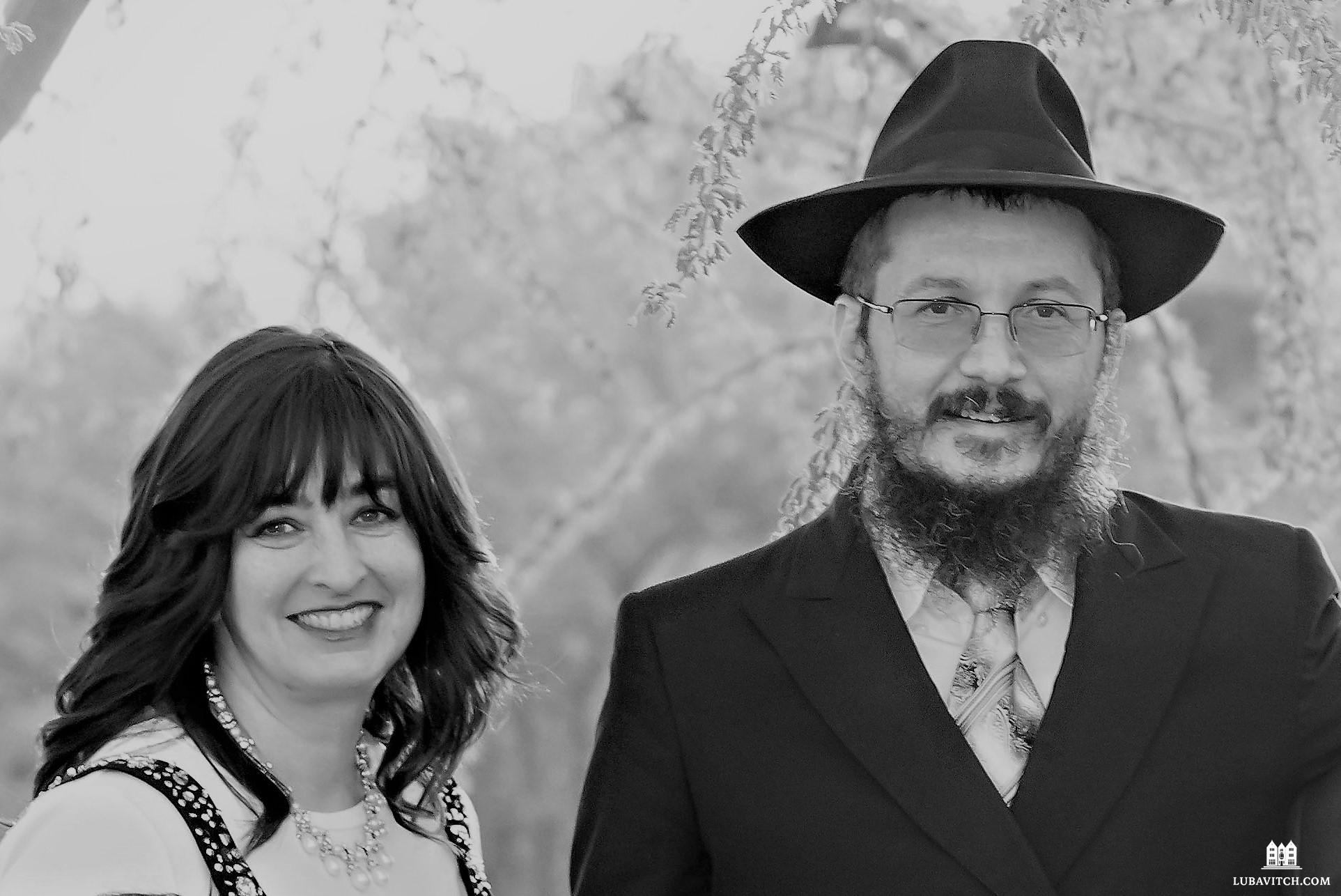 Growing up you attended a Conservative synagogue, and today you serve as a Chabad rebbetzin. What brought you down this path?
After I had finished in the Air Force, I was in the process of getting divorced and came back to Michigan with my daughter. I started going to the same synagogues I was used to going to, and everything was good, until one day, it just started not to be enough. So I thought, before I run off and search out the Dalai Lama, maybe I should take a look at Judaism- maybe there's something I'm not doing.
I remembered that there was a Chabad House that a relative had a connection with – Rabbi Elimelech and Chaya Sarah Silberberg in West Bloomfield – so my daughter and I went there. At the kiddush after shul, three people invited us for lunch, the rabbi invited us for lunch. We went there a couple times, and after the High Holidays we came back and decided we're keeping Shabbos, and it all continued on from there.
Our first Shabbos was also the Shabbos when we began reading Genesis. Making that commitment I realized that what I had grown up with in terms of Judaism was basically the Cliff's Notes. I never knew there was an unabridged version out there!
You were recently appointed as the first female Commander of Post 210 of the Jewish War Veterans (JWV). What does this position entail?
The Commander has overall responsibility for the post and it's activities, including running monthly executive board and post meetings, being on top of post happenings such as social and fundraising activities, and recruitment. As Commander, I also represent Post 210 at Department (Regional) meetings throughout the year.
You're a Chabad representative with Chabad of Arizona, and a post commander with the JWV. How do these two roles impact each other?
I'm an anomaly, being both a female US military Veteran, and now a Chabad emissary. JWV has melded into being part of our work as shluchim from a standpoint of welcoming in a whole new group of Jews we've never met before. Veterans have a special camaraderie, and connect heart to heart with each other at a glance, not unlike shluchim connect with other Jews heart to heart, as well as soul to soul. I would love to encourage shluchim to reach out to their local post and cultivate friendships.
From Michigan to Arizona, with stops in Greece, Japan, Saudi Arabia and Miami along the way, your life has led you to many different places.
We learn about Divine Providence, and in hindsight I've been able to see evidence of it in all the paths my life has taken. Four years ago, a local rabbi passed away and his family donated boxes of his books to us. As my husband was going through the books, he found a beautiful retirement military certificate. It was nothing official, but I took pause at the name, Rabbi Sydney Hoffman: he was my rabbi at Yokota Air Base when I was in Japan! But there's more: cleaning out the bookcases at that time, I came across a tattered book with a folded program schedule for an event at…Yokota Air Base. Imagine how stunned I was to open the program and find that my name was listed as giving one of the readings!
If I ever had any doubt that events in my life are divinely ordained, that certainly is a tapestry showing that I am, now, exactly where I'm supposed to be.