Make It Happen was the theme of International Women's Day 2015, celebrated worldwide on Sunday, March 8. Six hundred people came out that Sunday to mark the first yahrzeit of a woman who made it happen in very short time. Rashi Minkowicz died suddenly last year at age 37, leaving her family—eight children, her husband, parents and siblings, and the North Fulton community, in grief.
But the people who loved her and the life she modeled were driven to harness their grief towards positive change. Within a year of her passing, a fundraising initiative launched by her 15 year-old son Mendel, during the week of shiva, garnered $3.1 million towards a $4 million project.
The community, led by Rashi's husband, the much beloved Rabbi Hirshy, and her children, laid the cornerstone for a new building soon to become a community center for the North Fulton area's 5000 Jews. The celebratory event, at which women stood front and center, offered compelling evidence of the dynamic role of women's leadership within Chabad as embodied by Rashi.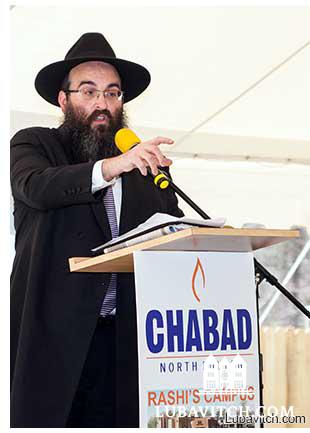 "Rashi wanted to enrich our community and for us to grow strong," Gabrielle Starr, co-chair of the campus fundraising campaign shared. Starr reflected on Rashi's leadership skills, her abilities to relate to well "to different kinds of people and make each one feel valuable."
Her life and story became the inspiration for a multitude of goodwill activities, including a 5K Run for Rashi, the launching of some 350 Torah and Tea learning groups, and countless commitments to strengthen Jewish identity by people in the North Fulton community and beyond.
Rashi is remembered as someone who understood that example is the best teacher. "She made Torah relevant to everyone, and modeled the lessons she taught in practice," said Starr.
Most remarkable, of course, are the many achievements—facts on the ground that today define the Jewish experience of countless families—credited to Rashi. These include a host of community programs, educational and social for adults and children, among them, one of the most popular Gan Israel day camps at which counselors were inspired by Rashi's leadership to make every day a memorable experience for each camper.
Motivated to act by his mother's can-do spirit, Mendel reached out to friends and family within days of her passing to get the campaign off the ground. "Mendel's efforts pushed us to have the confidence to really start the campaign," Mindy Goldenberg, a member of the community and friend of the Minkowicz family told lubavitch.com.
The teamwork exemplified by Rashi and her husband were always an inspiration to this community; the rabbi's resolve to keep his wife's legacy alive in the throes of his loss and pain, struck a chord deep within this community.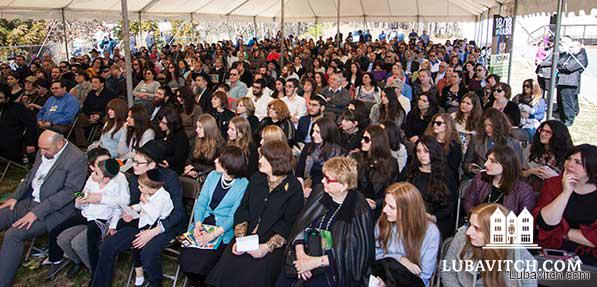 "It's been a very difficult year full of sadness, but also one full of mitzvot, joy, and wonder at Rabbi Hirshy. He keeps going. Even during shiva, he made it clear that he was staying right here," Goldenberg said.
Mike Bodker, Mayor of Johns Creek, attends High Holiday services at Chabad of North Fulton. Rabbi Hirshy, he said, "teaches us that G-d's hand is in everything."
His response to his wife's unexpected passing, he says, was informed by his Chabad upbringing, and what he learned about channeling the pain of loss into creative activity as a young student in the courtyard of the Lubavitcher Rebbe.
"In difficult times, you have to dig a little deeper to find strength, but it's always there. It's all thanks to G-d, thanks to being surrounded by a community and a tremendous group of families. They've really rallied behind us from day one."
Rashi's Campus is slated for completion by January 2017.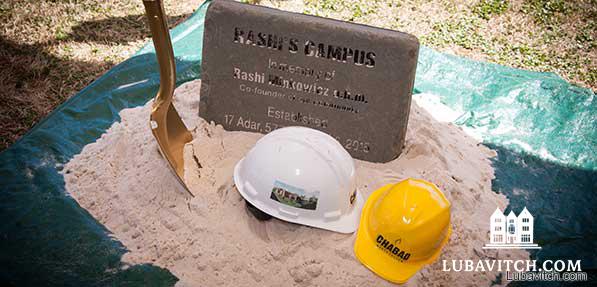 Reporting by Gabi Dakteris