A new German-language siddur makes the Jewish prayer book accessible to modern German speakers. Released to coincide with Yom Ha'Shoah, Israel's annual Holocaust Remembrance Day, the siddur features a contemporary German translation of the daily and holiday prayers, as well as instructions and explanations.
A first in more than 100 years, the siddur was co-published by the Judeisches Jewish publishing house in Berlin newly founded by Berlin's rabbi and Chabad emissary Rabbi Yehuda Teichtal, and the Kehot Publication Society. "Publishing this siddur is our way of announcing the opening of a new [Jewish] publishing house in Germany," Teichtal said. The siddur, follows the layout and pagination of the acclaimed Tehillat Hashem Annotated Siddur published by Kehot.
One of the first siddurs with German translation appeared in 1895. It was published by Rabbi Samson Raphael Hirsch, who was the rabbi of the Jewish community in Frankfurt and one of the leading Orthodox Rabbis in nineteenth-century Europe. During the twentieth century, several other siddurs were printed in German as well, but few encompassed all the prayers, and others were divided into several volumes.
"For hundreds of years, the Jewish people commemorate the tribulations that span our history through prayer," said Rabbi Teichtal. "This year, I'm certain that reciting the prayer 'Kel Malei Rachamim' in memory of the six million who were murdered in the Holocaust will evoke great emotion in me, because I will be reciting it along with the contemporary German translation as appears in the new siddur."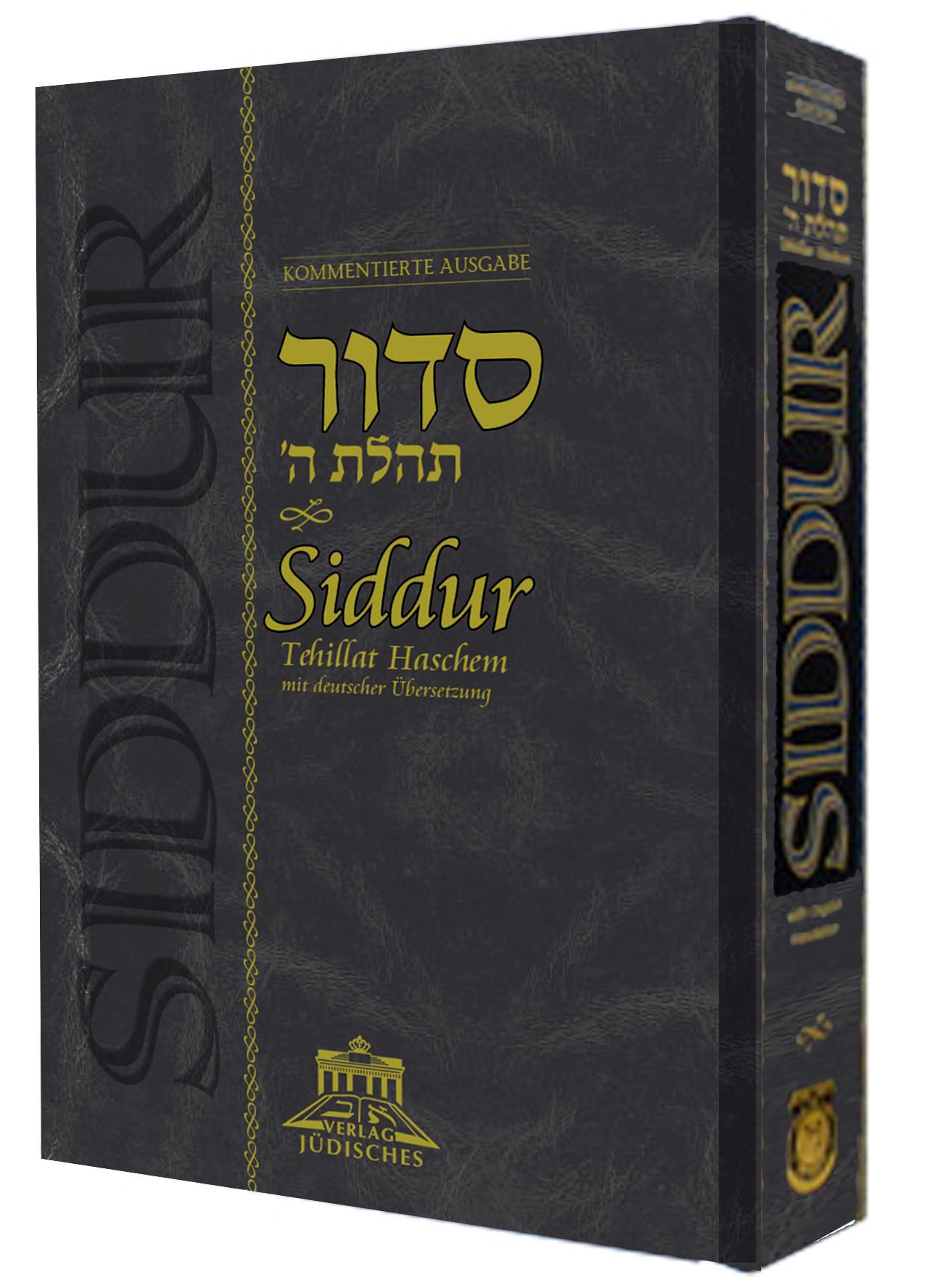 The rabbi reflected on the significance and symbolism of the siddur's publication, particularly to a young Jewish generation. "In this place where there was an attempt to exterminate European Jewry, there is now a vibrant, active Jewish community, as evidenced by the publication of one of the most prominent and basic Jewish works in the German language. This attest to the spiritual force and power of humanity, and of the Jewish nation in particular. I sincerely hope that this will be a source of inspiration and message of unity to a younger generation."
The new Tehillat Hashem siddur comprises some 1,400 pages, half of which are in Hebrew and the other half in German. Apart from the actual prayers, translation, and elucidation, the siddur also includes Pirkei Avot; Torah readings for Mondays, Thursdays and Holidays; and basic Jewish laws of prayer. The prayer section is divided into sections for weekday, Shabbat, holidays, and fast days.
Support for the project which was completed by a team of five, including a main editor, translators, and proofreaders, all of whom are members of the Jewish community in Berlin, came from the local community.
This past week, several copies of the siddur arrived in Germany from Israel, where they were printed. The vast majority of the shipment will arrive in coming weeks, and the siddur will be available for purchase in German Jewish communities, as well as on the Swiss Jewish website, Books & Bagels and Amazon.com.