Affluent Wilmette, a Chicago suburb on Lake Michigan where homes go for 40% more than other area suburbs, attracts well to do families looking for amenities and good public schools. Compared to neighboring Skokie, Northbrook or the Rogers Park neighborhood, it does not have much of a Jewish infrastructure.
"When you are moving to Wilmette, you are not moving on a Jewish block," says Nitza Khan, a local real estate agent and long-time Wilmette resident. But with its sizable Jewish population, Chabad of Wilmette is finally moving out of its storefront into a swank new $4 million building.
Rabbi Dovid and Rivke Flinkenstein managed Chabad's activities in their basement before moving to a storefront in OK Cleaners Plaza, slowly expanding into several of the adjourning stores. As interest grew, so did their programs and services, scattered in several locations.
But without a comfortable facility housing all of its activities, it was difficult to build a cohesive community. There are 6000 Jews in the city, and at least 250 families are involved year-round with Chabad.
"People here do not want prayer services in a storefront, I was not too crazy about that," says Kahn, about why she and others were reluctant to join the Chabad House. But once she met the Flinkensteins and the directors of education Rabbi Moshe and Esther Teldon, she found their warmth for Judaism appealing.
The new 8500 square foot facility, built with Jerusalem stone and attractive stain glass windows reflects that warmth, she says, and will make many more locals comfortable about joining the synagogue for its programming and services.
Overflow crowds and burgeoning enrollment, says Rabbi Flinkenstein, were the catalyst for the new center. "Space was tight and the facilities were so limited, and the need for more spacious and conducive quarters to serve as the central hub of our activities was obvious."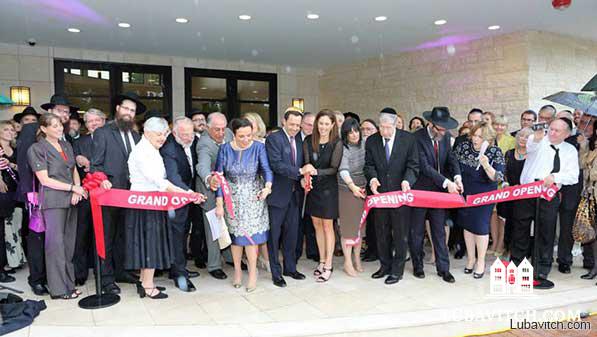 Flinkenstein wanted the synagogue "to be nicer and more elegant than one's home." The new location includes a large sanctuary, classrooms for Hebrew Schools, adult education, an industrial kitchen and recreational area for teen programming.
The beauty of the Chabad House may be a draw, but, say locals, it's the contagious warmth and the feeling of being part of a family that keeps people coming back.
Dr. Eitan Schwarz, a psychiatrist and expert on adolescence and technology, says that after feeling like he did not belong where he'd been going, he found himself one day at the Chabad center.
"I was looking for a place I could fit as a Jew. I had curiosity. I don't even know why I walked in there."
During that first visit, where no one asked him if he had a membership. He was welcomed by the Chabad representatives and the other synagogue goers with open arms. "I was fascinated by the wonderful group of people. I found a treasure in Wilmette," he says.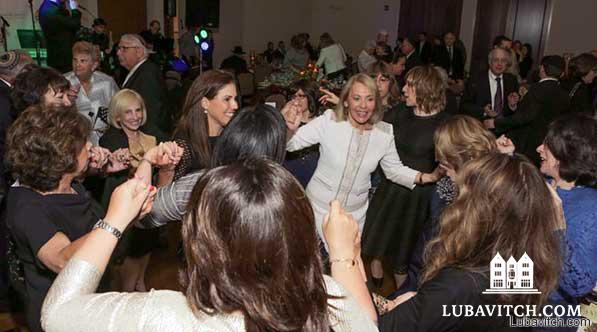 Kahn says that the entire community is accepting and non-judgemental.
"When someone suggested that I go to Chabad, I did not know that Chabad would welcome me." She was surprised at the warm welcome she found. "At Chabad there is a real heimishkeit, a hominess, where everybody knows everybody. It is like my family."
Schwarz, who says that he cannot pronounce the rabbis families names, but knows them as Rabbis Dovid and Moshe, appreciated the Jewish authenticity he found at Chabad.
"[The Chabad representatives] are very bright, interesting people that I could gravitate to," the psychiatrist says. Chabad's approach to Jewish practice, he feels, is particularly relevant today. "It is okay for me to grow into doing something new Jewishly. Maybe you should consider something new within yourself that is Jewish," he says. "I believe that this is what the future of Judaism has to be in America."
Kahn, who joined while Chabad's new center was under construction, says bricks and mortar aside, it really is about "the rabbis and rebbetzins. These people are unreal, there is no one like them and their children," she says.