Chabad has been in Utah since 1992 and is now opening a third branch in the state. Rabbi Mendy and Chaya Cohen, and their two young children, are setting up shop in St. George.
Located at the southwestern border, St. George is a two-hour drive from the Jewish community of Las Vegas. It's not a big move for Chaya: the twenty-two year old grew up four hours north in Salt Lake City where her parents, Rabbi Benny and Sharonne Zippel, are Chabad representatives. For Mendy, a Montreal native, the city's topography and year-round warm weather are a pleasant change.
As the first Jewish establishment in the fast-growing area, Chabad will be serving the area's 1,500 Jewish residents and Jewish tourists. Some 5-8 million, many of whom are Jewish, visit nearby national parks such as Zion, an hour away from the desert city, each year.
Utah is also known for its over 100 residential treatment facilities for youth. The state is home to schools, centers and living facilities for teenagers challenged with mental health disorders. Each center specializes in a different field, from addiction to eating disorders to OCD and beyond. Chabad has been there for the Jewish teens who come from across the country for treatment. In 1996, the Zippels founded Project H.E.A.R.T. (Hebrew Education for At Risk Teens) serving these youngsters with visitations, classes, kosher food, spiritual guidance and simple love.
Now St. George and the surrounding area have their own Project H.E.A.R.T. In addition to their community activities, the Cohens will be connecting with teenagers in the nearby treatment centers. "We've reached out to nearby facilities and the response was very positive," Chaya says. Each of the twenty or so locations currently houses at least five Jewish residents, some even ten, and the couple has been fielding calls from parents of teens in treatment requesting their help. When they reach a level of stability, residents are given special permission to leave the premises for certain amounts of time and "we hope to host them and their visiting families for Shabbat, holidays and events."
St. George was ranked the sixth fastest growing city in the United States, making it ripe for the Jewish infrastructure the Cohens will be bringing.
For more information and to support Chabad of St. George visit JewishSouthernUtah.com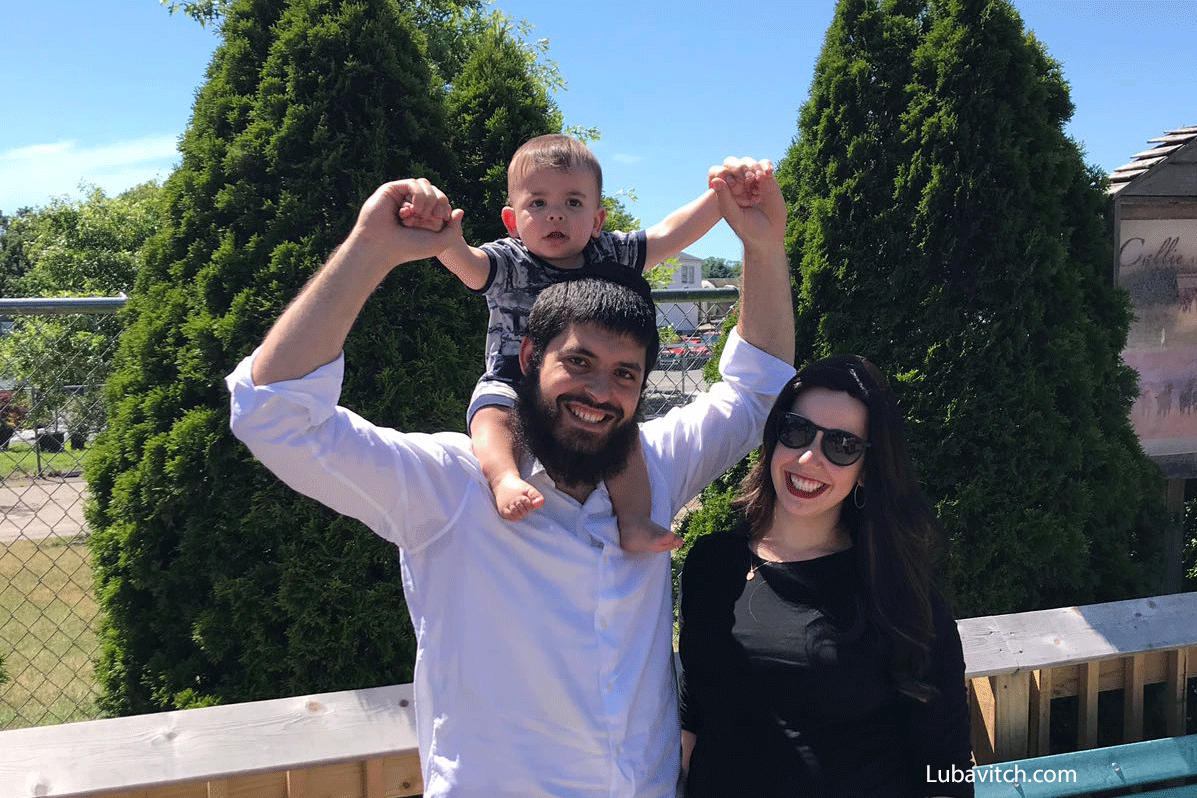 Mendy and Chaya Cohen with their oldest child