Vancouver Island, in Canada's Pacific northwest, was named the No. 1 Island in U.S and Canada by the Travel + Leisure magazine 2014. Locals and travelers come for the fishing, wineries, art, whale watching, and breathtaking scenery. And now, some will be coming for its blossoming Jewish community, a stunning development given the island's relative isolation from the mainland.
The announcement, back in April, 2014, of Chabad's plans to build a center, proved a relevant and exciting development for locals. The day after he shared his vision with the community, Rabbi Meir Kaplan got a call from a local woman. "I was up all night thinking about how much the building will change Jewish life on the Island for my daughter, compared to the way it was when I was growing up," she told the rabbi.
Two hundred and fifty guests turned out to celebrate the groundbreaking, Sunday, August 23, and all that represents for the Jewish community led by Chabad representatives Rabbi Kaplan and his wife Chani. Prime Minister of Canada, Stephen Harper, sent greetings: "The new larger Chabad, with its expanded facilities for worship, study, and family activities, will help meet the needs of your growing community for many years to come. I commend everyone responsible for making this day possible."
His words were echoed by many who joined, among them Mayor Lisa Helps, members of parliament and the legislature, proud that the flowering of Jewish life on Vancouver Island reflects a community hospitable and friendly towards its Jewish people.
"The vision was ours, but so many helped us bring it to fruition" said Rabbi Kaplan, grateful for the steady support of local community members. Ahead of the groundbreaking, various individuals offered to participate in the fundraising campaign and share their enthusiasm with others.
George Gelb escaped Hungary with his family in 1956, and was welcomed into Canada. In retrospect, he was impressed that his parents sought out a synagogue in Toronto after surviving Auschwitz. When they later moved to Vancouver Island, they discovered the Kaplans and found a family in Chabad. "This is the second synagogue in 150 years on Vancouver Island. It's a very historic event that I feel really quite privileged to participate in. It's sort of like carrying on a family legacy," he said.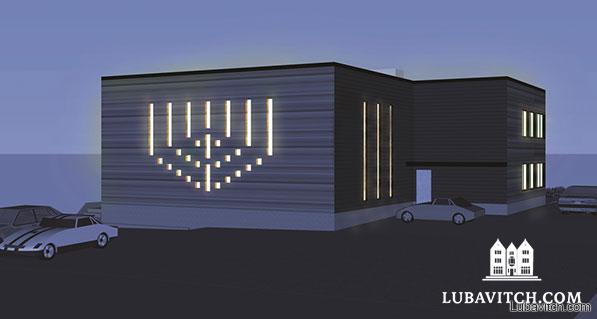 The projected 3.5 million dollar project is slated for completion in time for the 2016 High Holidays. The building plot at 2995 Glasgow Street, is located on a quiet street, a stone's throw from a popular area park. It will be a home to a beautiful library, an industrial sized kosher kitchen, new offices, synagogue, community hall, and a mikvah, giving Chabad the ability to expand all of its current projects and begin new ones, according to the community's needs. It will also include a beautiful facility for the island's Jewish preschool and Hebrew school—until now, housed in the annex of a local school building.
"History is in the making as we gather in this place at this moment. You are now an integral part of this auspicious and historic occasion," said community member Mrs. Lindy Shortt at the groundbreaking event.
"The Centre for Jewish Life and Learning, Chabad of Vancouver Island and the Kaplan family will be right here for you and your children and your children's children, G-d Willing, for generations to come."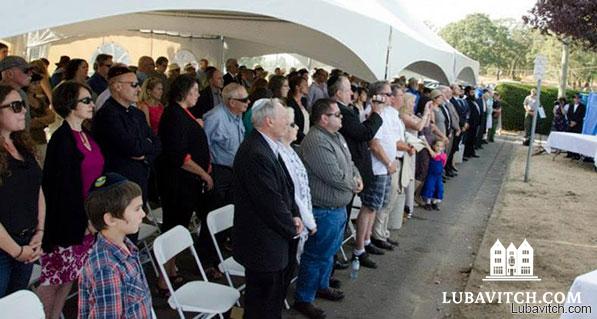 The building's east wall facing a main street will feature a permanently illuminated Menorah. Dedicated by the sponsors to victims of the Holocaust, it promises to radiate Jewish pride and raise the profile of Jewish life on the island, proving yet again, as the Lubavitcher Rebbe, Rabbi Menachem Mendel Schneerson, insisted, that living as a Jew is possible and relevant everywhere. Even on an island.