A few years ago, while outside the White House in Washington, D.C. with his public school class, Yakov Vinnik was approached by a Chabad rabbi who asked if he'd like to put on tefillin. This July, Yakov was in Warsaw, Poland, on a very different kind of trip, when he surprised himself by offering the mitzvah to a Jew he'd just met.
Yakov is a sixteen-year-old competitive ballroom dancer from Atlanta, Georgia, where he's also an active member of Chabad's local CTeen youth chapter. This summer, he joined 250 other Jewish public school students for CTeen's Heritage Quest, a traveling summer camp, which includes an action-packed tour of Jewish sites in Poland and Israel.
On the first leg of the journey, Yakov was touring the old Warsaw Ghetto when he encountered a fellow Russian speaker who turned out to be a fellow Jew. Yakov asked the man if he wanted to perform the mitzvah of tefillin. "I'd never asked anyone that before," Yakov says. "I was emotional, thinking of all the Jews who lived here and were murdered here. I wanted to carry on their heritage."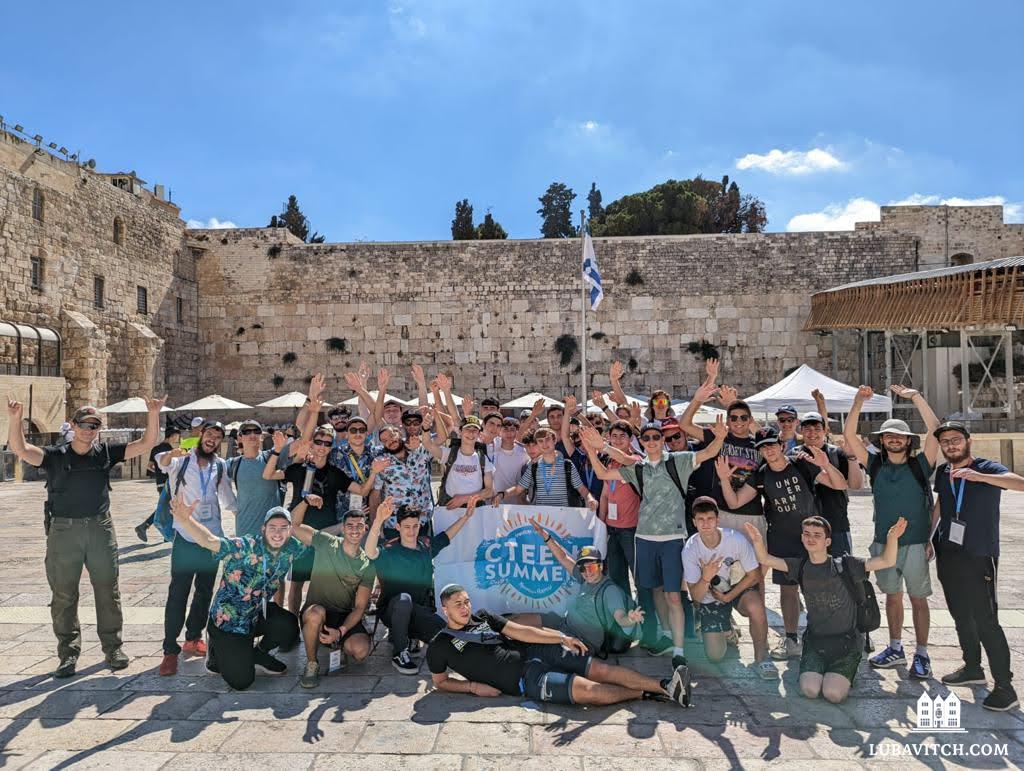 While Yakov's outburst of Jewish pride surprised even him, it was befitting of the atmosphere on CTeen's eleven separate Heritage Quest trips this summer. One staff member, Rabbi Levi Harlig, says Yakov wasn't the only one to deepen his connection to Judaism. "It's a three-week trip," he says, "and the whole time, you see teens completely revamping their relationship with their Jewish identity."
CTeen nearly tripled their numbers this year, compared to the four trips they operated last summer. This incredible growth comes thanks to generous grants from the Jewish Educational Project's RootOne initiative and support from the Meromim Foundation. But it's also thanks to last year's teens, many of whom urged friends to sign up. "Last year's teens came home with a new passion for Judaism," says Rabbi Moshe Kotlarsky, Vice Chairman of Chabad's educational division, "and they passed that excitement on to their peers."
This summer, Heritage Quest gave the teens a rollercoaster ride of fun, exposed them to Jewish history and heritage, and encouraged them to embrace their Judaism. In the time since he wrapped tefillin with that Chabad rabbi in D.C., Yakov has begun wrapping tefillin regularly; but it was the atmosphere on Heritage Quest that inspired him to encourage others.
After the pair said the Shema prayer together, surrounded by what remains of the Warsaw Ghetto, Yakov pointed to a sign on a nearby excavator that read, "We Build, We Remember." "The Nazis tried to destroy us," he told his CTeen friends. "We're putting on tefillin, we're remembering our heritage, and we're building back."