When a Jewish U.S. Merchant Marine midshipman found herself stranded in Portland, Oregon, thousands of miles from home, she knew where to find kosher food, Shabbat services, and a warm welcome.
Midshipman Abigail Edelman, who is in her third year at the United States Merchant Marine Academy, was assigned—as are all prospective Merchant Marine officers—to spend time on a U.S.-flagged vessel to "learn the ropes." In Edelman's case, her vessel was USAV Essayons, a hopper dredge belonging to the U.S. Army Corps of Engineers, whose primary mission is to maintain the channels and harbors at ports up and down the West Coast.
Edelman, who grew up in Windham, Connecticut, connected with Chabad in high school. She was a regular at CTeen of Eastern Connecticut.
"Abigail was one of the first CTeen Leaders of our chapter," recalls Rabbi Aizik Schwei . After participating at a Shabbat weekend in Crown Heights, she was taken by the sense of community and belonging. "I met so many people at the Shabbaton," she told Lubavitch.com. "It made me realize that regardless of where you live in the world, the Jewish community is one big family.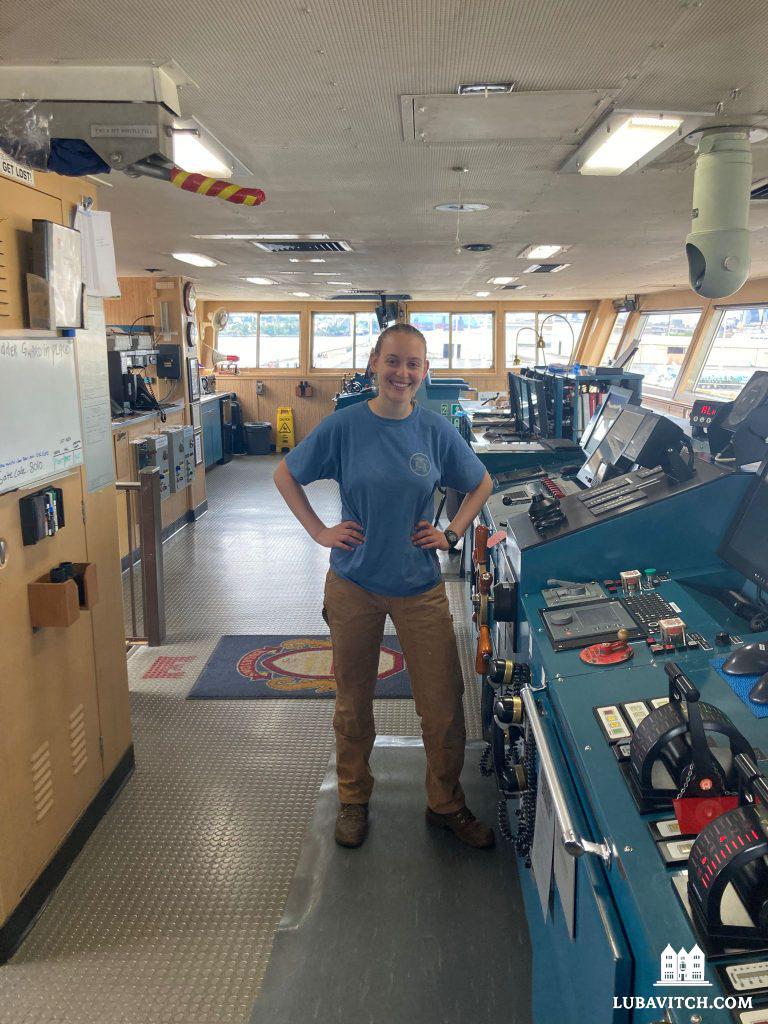 Edelman leaned on that family throughout the grueling years of study and training at the USMMA on Long Island, New York, often visiting the nearby Chabad of Great Neck.
The required "Sea Year" posed a new set of challenges. "I try to keep Shabbat and kosher aboard ship as much as possible, but it can be very challenging," she explained. She was determined to avoid eating non-kosher meat, but having kosher meat shipped to the Essayons while underway at sea was nearly impossible. So she sometimes went a month at a time without, while still maintaining grueling 10-hour shifts at the helm of the vessel.
While underway in the Pacific not far from Portland, the forty-year-old Essayons developed mechanical issues involving its propeller shaft that required repair, forcing it to dock at the Port of Portland.
Stranded thousands of miles from home and yearning for a hot kosher meal and Shabbat services, Edelman found Chabad in Southwest Portland where she joined Shabbat services and met Rabbi Chayim and Simi Mishulovin of Chabad of Portland and took their invitation to join them for Shabbat lunch at their home, following the kiddush. "It's wonderful to see how important Judaism, keeping kosher, and attending shul is to her, regardless of where in the world she is," said Rabbi Mishulovin.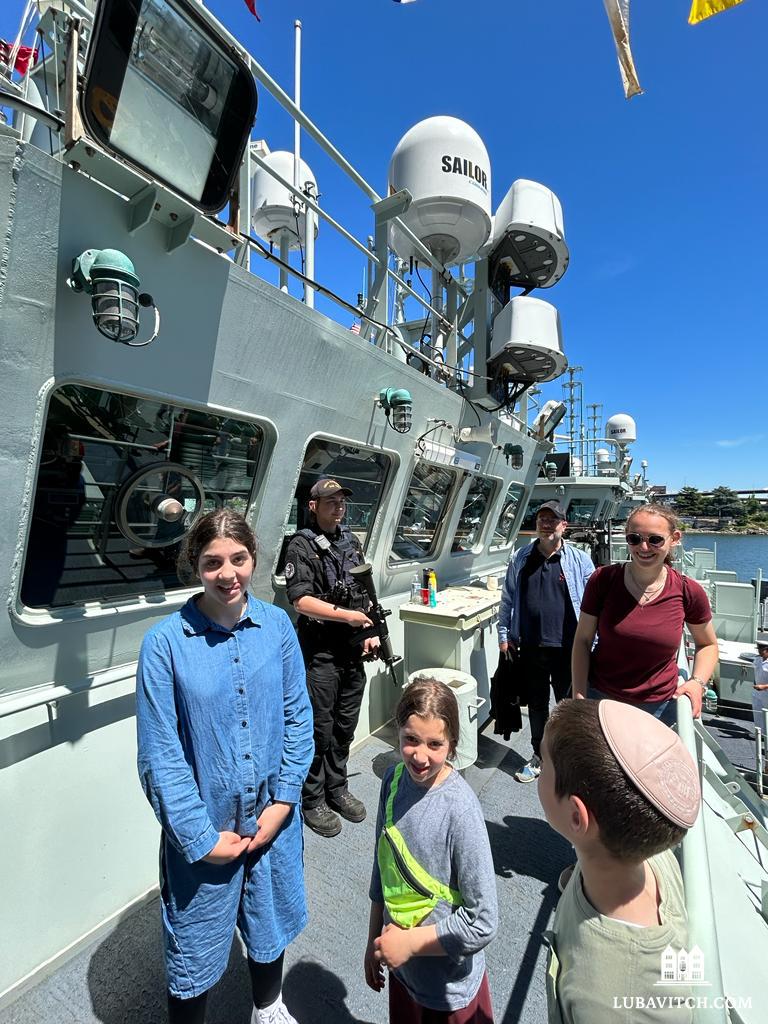 Edelman has been back to visit the Mishulovin family several times since that first Shabbat. "It's really nice knowing that there's a community around the world," Edelman told Lubavitch.com. "Wherever I go, I know there's always a Chabad family where I feel welcome."
While Essayons continues to languish at the Port of Portland under repair, Edelman will finally be moving on, as she was recently transferred to a roll-on, roll-off cargo ship carrying vehicles, where she will resume her routine as perhaps the only Shabbat- and kosher-observant Merchant Marine midshipman aboard an oceangoing ship.
But for a few short days in Portland, Edelman was able to enjoy the warmth and light of Jewish family and communal life, thanks to Chabad. "I'm excited to get going again, but it was a nice break," Edelman said. "It's so nice to be able to get a taste of home."