In the frantic scramble to evacuate the Alumim orphanage from Zhytomyr, Ukraine, Rabbi Shlomo and Esther Wilhelm had no time to think about the future. As their city mutated into a warzone, ninety orphaned children and fifty adults packed onto buses for a harrowing escape to Romania before flying to Israel.
Rabbi Wilhelm and his community now live in Nes Harim, a quiet pastoral town in the Judean foothills. Thanks to last minute arrangements by Rabbi Shlomo Peles, Keren Kayemet L'Yisrael is hosting them at a beautiful campsite. Zhytomyr is still home, but nobody knows when peace will return. In the meantime, the bills are racking up, and more refugees from battle-weary Ukraine are trickling in.
At Chabad-Lubavitch Headquarters, where Rabbi Yehuda Krinsky chairs Chabad's social services arm, Machne Israel, a concerted effort is underway to help the refugees. Recently, executive director Rabbi Shmaya Krinsky secured a generous grant from an anonymous donor for the Zhytomyr orphanage. The funding came not a moment too soon for Rabbi Wilhelm and the children as they struggle to rebuild their lives.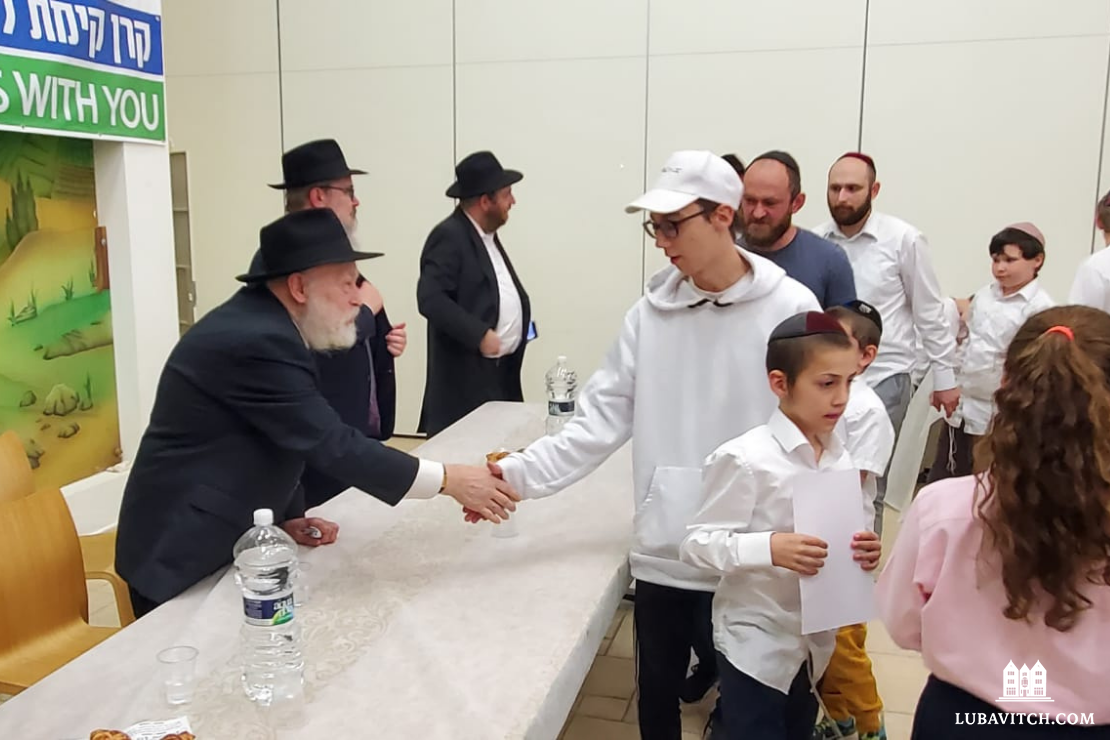 On Tuesday, a delegation from Machne Israel, led by Rabbi Yehuda Krinsky, traveled to quiet Nes Harim, where the Wilhelms, Alumim directors Zalman and Malki Bukiet, and the ninety Ukrainian orphans and adult refugees reside. He was accompanied by Rabbi Shmaya Krinsky and Machne board member Rabbi Yosef Friedman.
"We were praying for safe passage," Rabbi Yehuda Krinsky told the assembled at a reception in honor of their arrival. "Thank G-d those prayers bore fruit and you have now been so warmly welcomed in the Land of Israel."
Rabbi Krinsky noted the heroic efforts of the Chabad shluchim who shepherded so many Ukrainian refugees to safety. As the Machne Israel delegation prepared to return to New York, the Alumim children and adults wrote prayer letters and requests for blessings, which Rabbi Krinsky will place at the resting place of the Lubavitcher Rebbe.
"The assistance from Machne Israel came not a moment too soon," Rabbi Wilhelm said. "We left everything behind, and your commitment allows us to begin rebuilding our lives anew."
To donate to the Chabad Ukraine Relief Fund, please click here.
To listen to the Lamplighters Podcast episode with the interview of Rebbetzins Esther Wilhlem and Miriam Moscowitz and the harrowing escape from Ukraine please click here.