First, it was the exclusive Princeton Club in New York City. Then, it was the elegant Prospect House on Princeton's sprawling leafy campus in New Jersey. Within the last eighteen months, both of these iconic venues, once the province only of the wealthy, white, and male, hosted fully kosher events for the first time through the efforts of Chabad of Princeton, directed by Rabbi Eitan and Gitty Webb.
"There's value in transforming these traditionally elite spaces into venues that are welcoming for Jewish people. It represents the 'new America,'" said Rabbi Webb.
The Princeton Club, founded in 1866, is a private club in midtown Manhattan whose 7,500 members are alumni of Princeton or other affiliated prestigious institutions. In 2017, Chabad of Princeton celebrated 15 years since its founding with a sold-out gala Chanukah dinner at the Princeton Club, at which they honored the President Emerita of Princeton, Shirley Tilghman.
For the first time in the Princeton Club's history, a kosher caterer took full charge of the facility, serving a kosher sit-down dinner for 130 guests. Although previously one could order individual kosher meals, and the Webbs had organized kosher buffets there for a few years, the December gala broke precedent.
Back on campus, similar ground was recently broken at Prospect House, a stately 19th-century mansion on 35 acres surrounded by gardens. The building served as home to the university presidents until 1968, when it became a faculty dining club and facility for campus events.
Because Prospect House's contract prohibited outside catering, the Webbs worked closely with Princeton's event staff for several years to find a way to organize a fully kosher meal there. They finally succeeded this past December with a Chanukah party, with latkes prepared by the Prospect House caterer in the university's kosher kitchen at the Center for Jewish Life, and other items provided by kosher vendors.
The university's administration has been supportive of efforts to make their venues more hospitable to Jewish students and guests.
"When we look back at Princeton's history, it was obviously a place that at times was quite hostile to Jews," said Princeton's current president, Dr. Christopher Eisgruber, who was recently surprised to discover his own Jewish identity. "We have a lot of traditions that we have celebrated for a long time at Princeton, and we are recognizing newer traditions and ways of thinking about the institution that are equally meaningful and add to the Princeton that we are today and the Princeton we want to be in the future."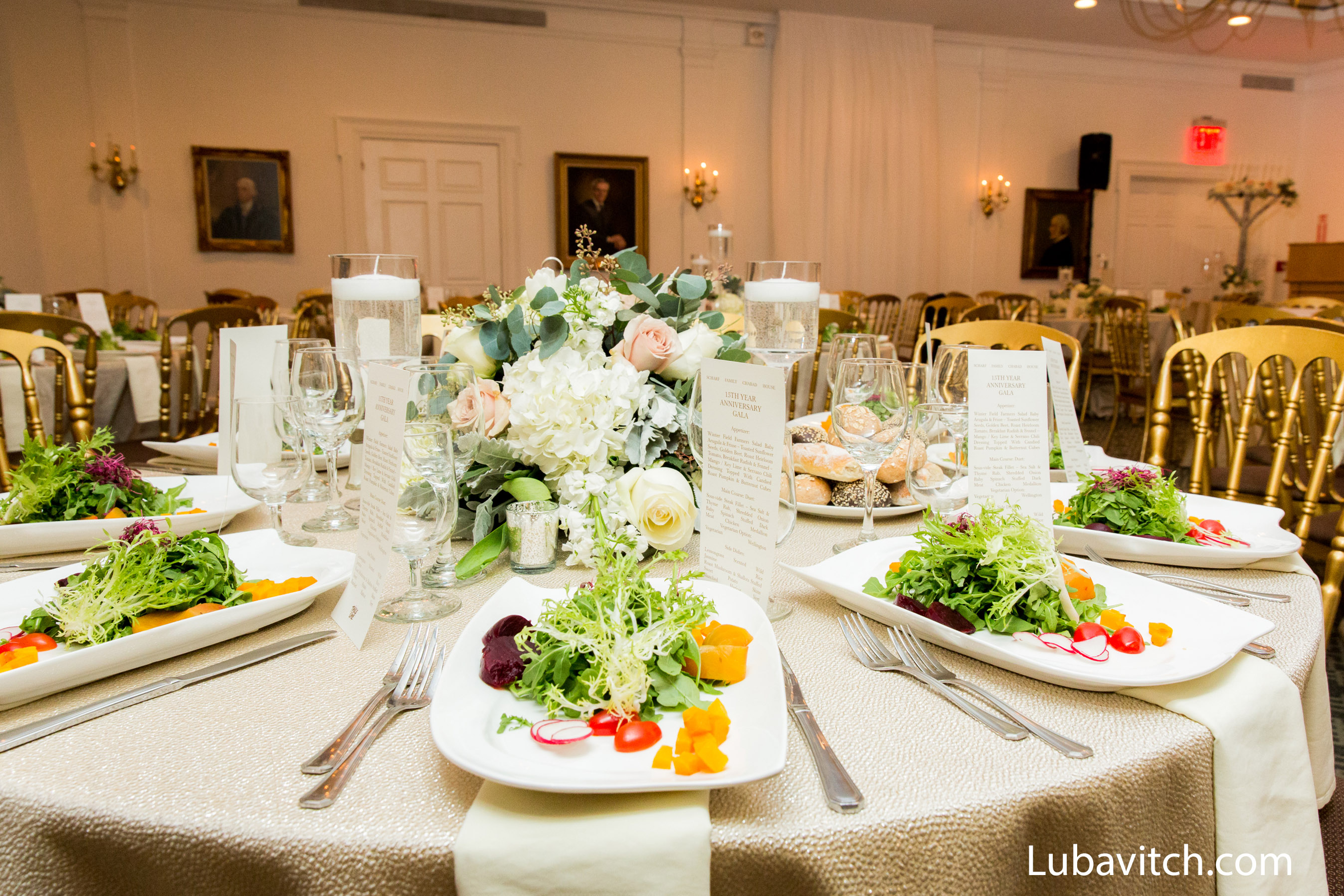 The kosher menu prepared by Prospect House's caterer in the university's kosher kitchen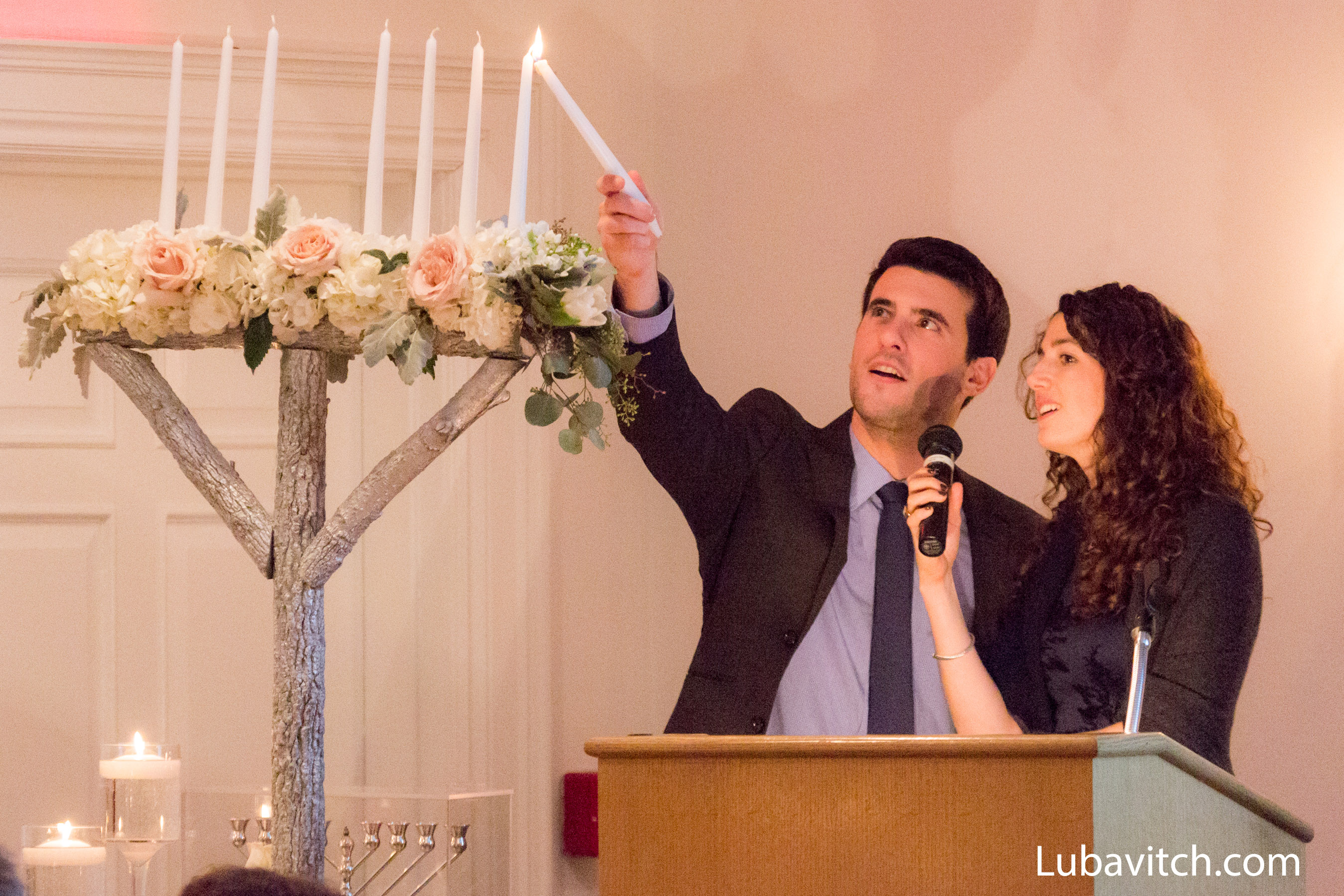 Lightiing the menorah in Princeton Club