The details fell into place like the pieces of a puzzle perfectly completed. That, say those in the know, is how last weekend's grand opening of the Hillary Chana Chabad House of the Rohr Chabad Center at Dartmouth College, New Hampshire, came to be.
"It can only be described as miraculous," Chabad director Chani Gray says of the moment three years ago that catapulted their Chabad from a small family home on School Street to a spacious two-acre plot just a couple of blocks from the center of campus.
Gray and husband, Rabbi Moshe, have been directing Chabad at Dartmouth since its very tentative beginnings in the fall of 2003. They moved out to America's smallest Ivy League college from New York with their infant son and a dream.
Dartmouth is a small college with roughly 6,000 students. Chances of successfully bringing a religious organization to this Liberal Arts college were deemed slim at best. "You won't last long here," was an opinion they kept hearing from students they met in those early days. The naysayers were no match for their determination though, and the Grays pressed on, meeting students and faculty – on campus, at frat houses, in cafes, or wherever they could find them.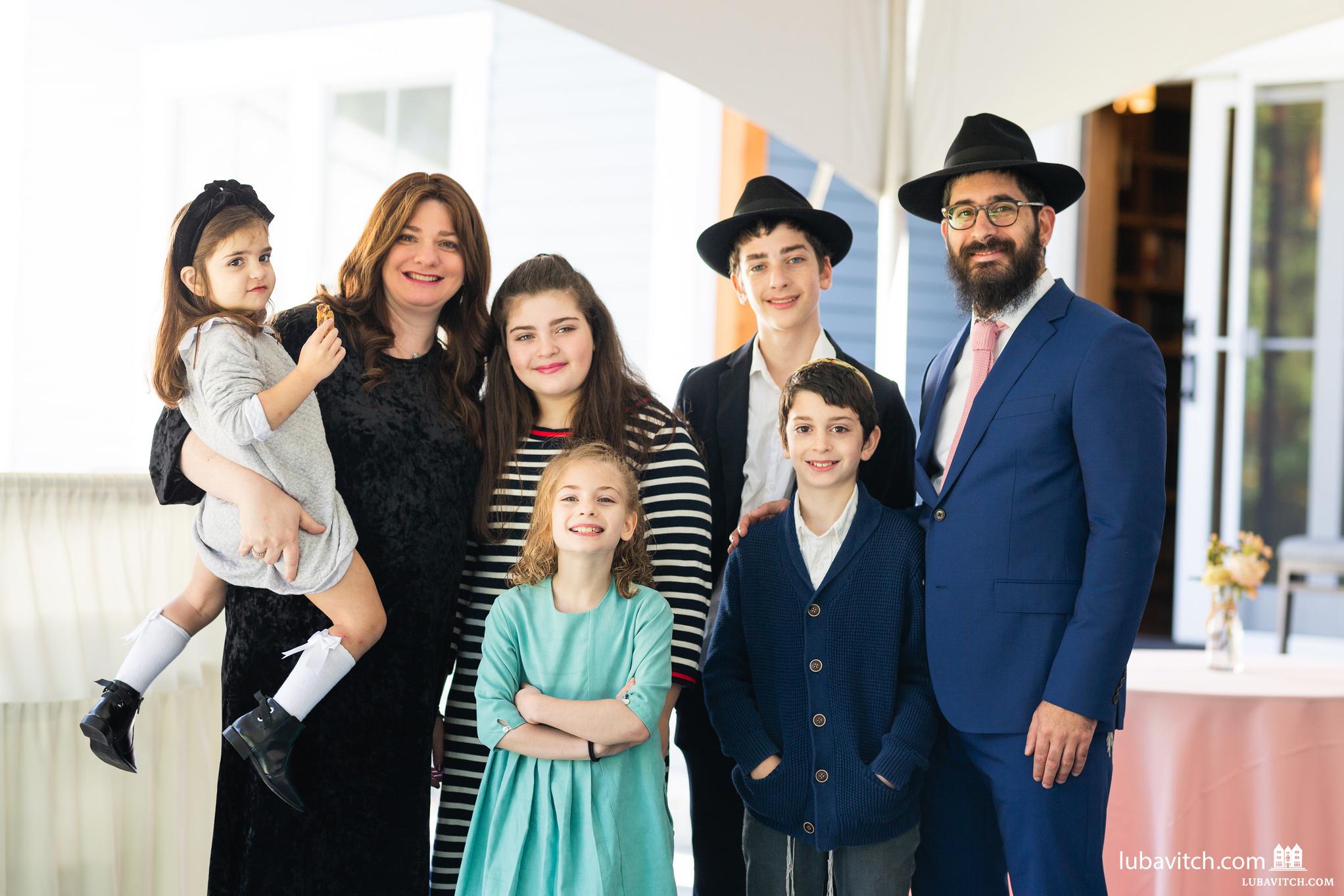 The Gray family

Their efforts paid off. By 2015, they were hosting up to fifty students for Shabbat dinners on Friday nights. The events were standing room only, and when students started making makeshift chairs out of their kids' toy boxes, the Grays knew it was time to grow their space.
Located a few blocks away from their cozy home was 19 Allen Street, a four-family house on a sizeable plot of land. Moshe knew it would be the perfect place to build a student center, but when he mentioned it to his real estate agent in early February 2016, the agent laughed at the thought; the property was not for sale. Well, not yet. Ten days later, Moshe received an urgent email.
"Call me," wrote the agent. "It's for sale." It took the Grays just three days to come up with the $1.3 million needed to purchase the property. Sue Ann Arnall, whose daughter Hillary Chana was then in her final year at Dartmouth, pledged $750,000, a sum that had become available to her just then, at the moment it was needed. Philanthropist George Rohr, who supports Chabad activities on many campuses, pledged to cover the rest as long as Gray would find a donor to match his last $150,000. Moshe put in a quick call to a parent of one of the students who was also in his final year, inviting him to match the funds. He agreed, and with the funding secured, by early May the property was theirs.
Last weekend, Rohr and his son Alex, Sue Ann and her daughter Hillary, joined Dean of Admissions and Vice Provost, Lee Coffin, donors, friends and alumni for a Shabbat dinner at the new 9,000 square foot student hub. Elisabeth B. Jenkins, a junior at Dartmouth who grew up attending a Reform Temple, was one of the hundred or so people there. "At first I thought I wouldn't fit in at Chabad," she said, "but soon I was part of the family and if I missed Friday night dinner I felt unhinged for the rest of the week."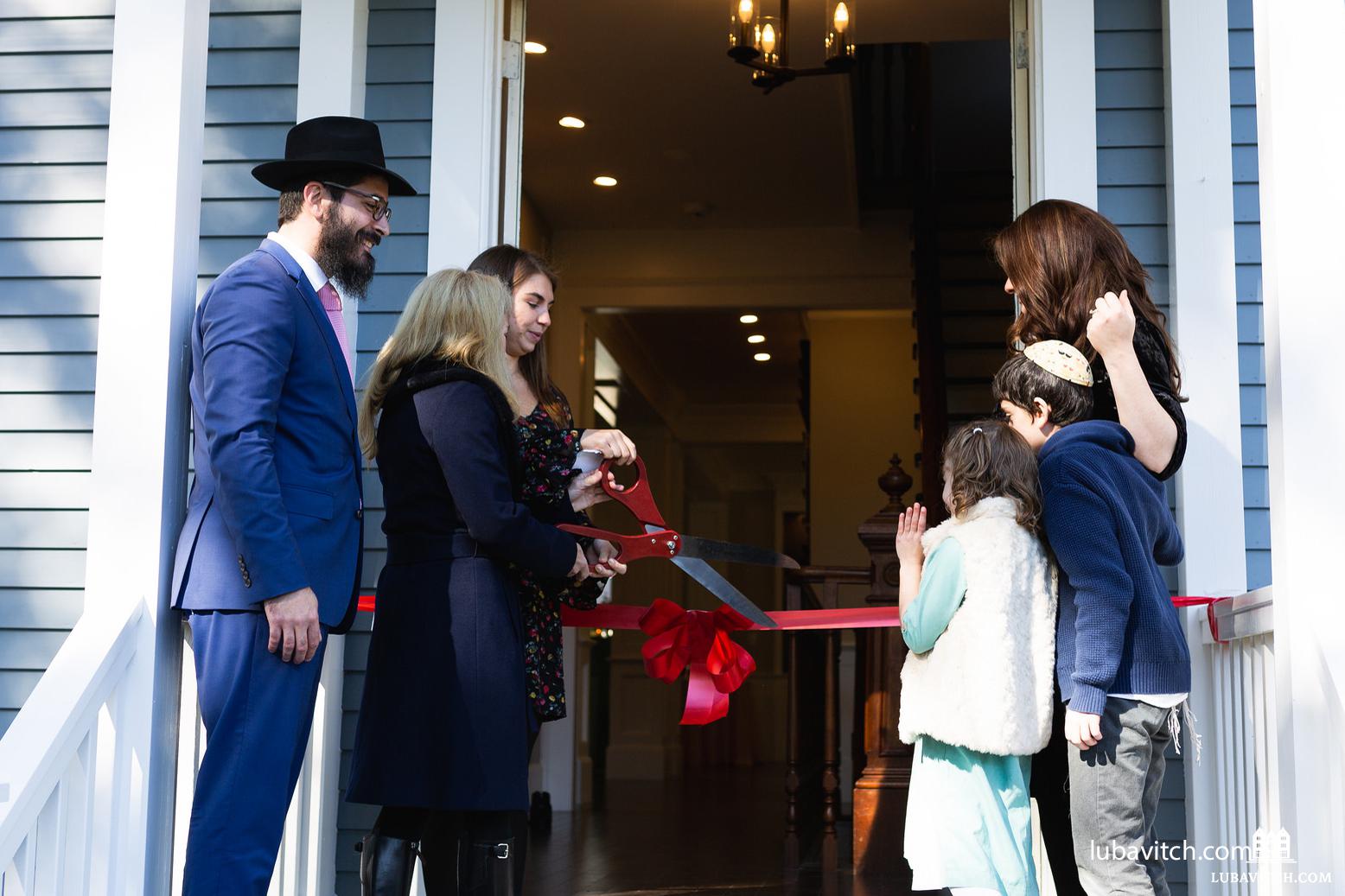 Sue Ann Arnall and daughter, Hillary Hamm cut the ribbon at the opening of the Hillary Chana Chabad House at Dartmouth College
The Shabbat guests returned on Sunday to dedicate the center with the community. Daveen Litwin, dean of religious life at Dartmouth, and Rabbi Levi Krinsky, director of Lubavitch of New Hampshire, addressed the crowd. Robert and Debbie Ezrapour, whose donation included dedicating the library, were honored alongside Rohr and Arnall and her daughter.
In order to turn the building into the vibrant student hub they envisioned, the Grays had to raise another $2 million for renovations. Now the three-flour facility includes a custom fitted 2,500 book library, a 1,400 square foot dining and social hall, and a top-of-the-line kitchen – "the heart of the home," Chani says. They built a twelve-foot island with bar stools so students can schmooze as they prepare meals. The basement level boasts a lounge, where the Grays hope students will come to hang out, relax, study or chat, and a two-bedroom apartment where visiting alumni or student families can stay. The grounds, complete with a patio and fire pit, provide further invitation for students to feel at home.
The rabbi is thrilled with the "beautiful new space" but insists that the focus is still on individual connections. "If we don't relate to each person as an individual, then we're wasting our time."
The new facility, says Chani, "will allow us to expand our activities to match the demand." And expand they will. The Grays now have plans to introduce new Jewish learning programs and are raising funds to add an associate rabbi to their team, furthering their reach, both on campus and in the wider community.
To learn more about and support the Rohr Chabad Center at Dartmouth visit: www.DartmouthChabad.com.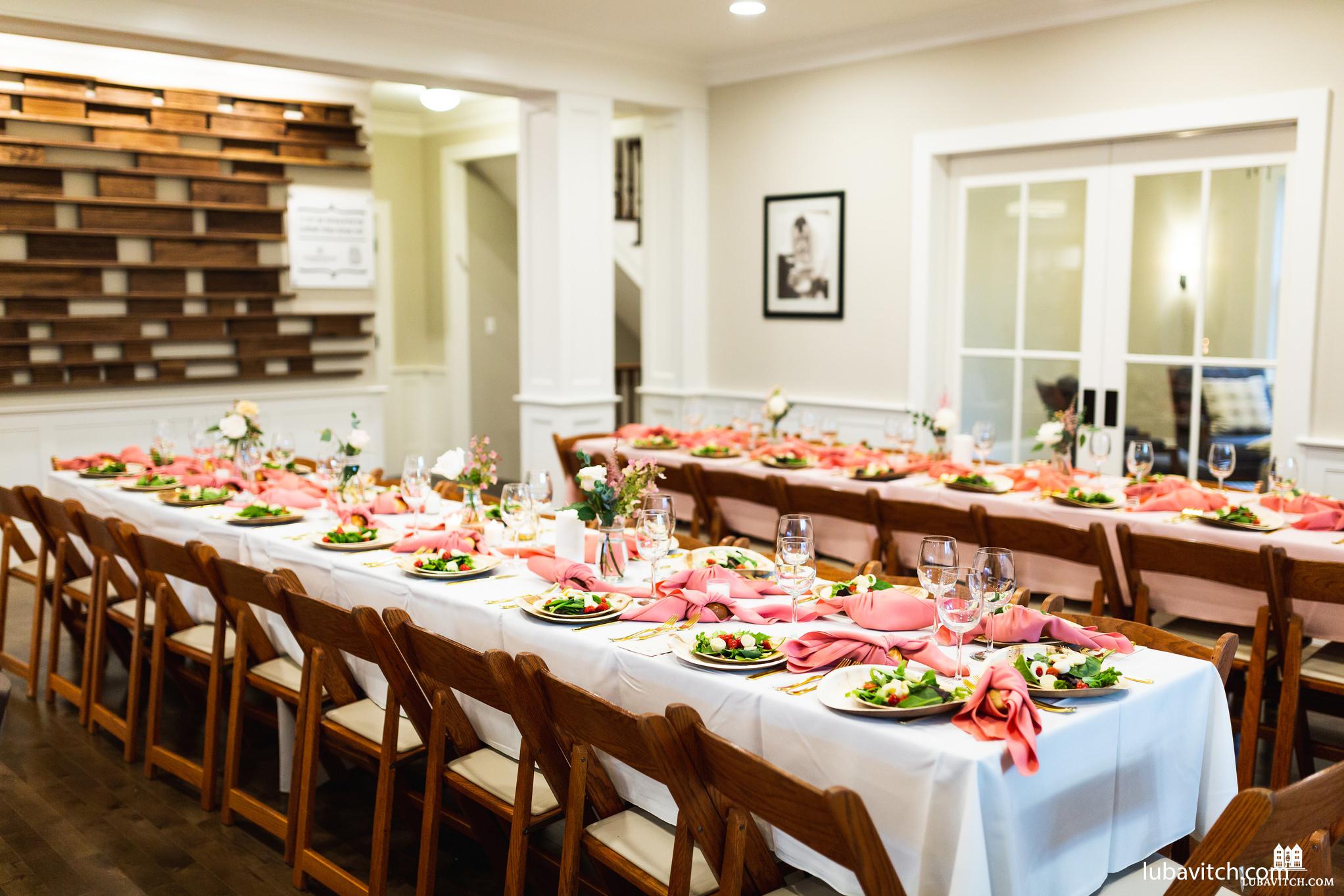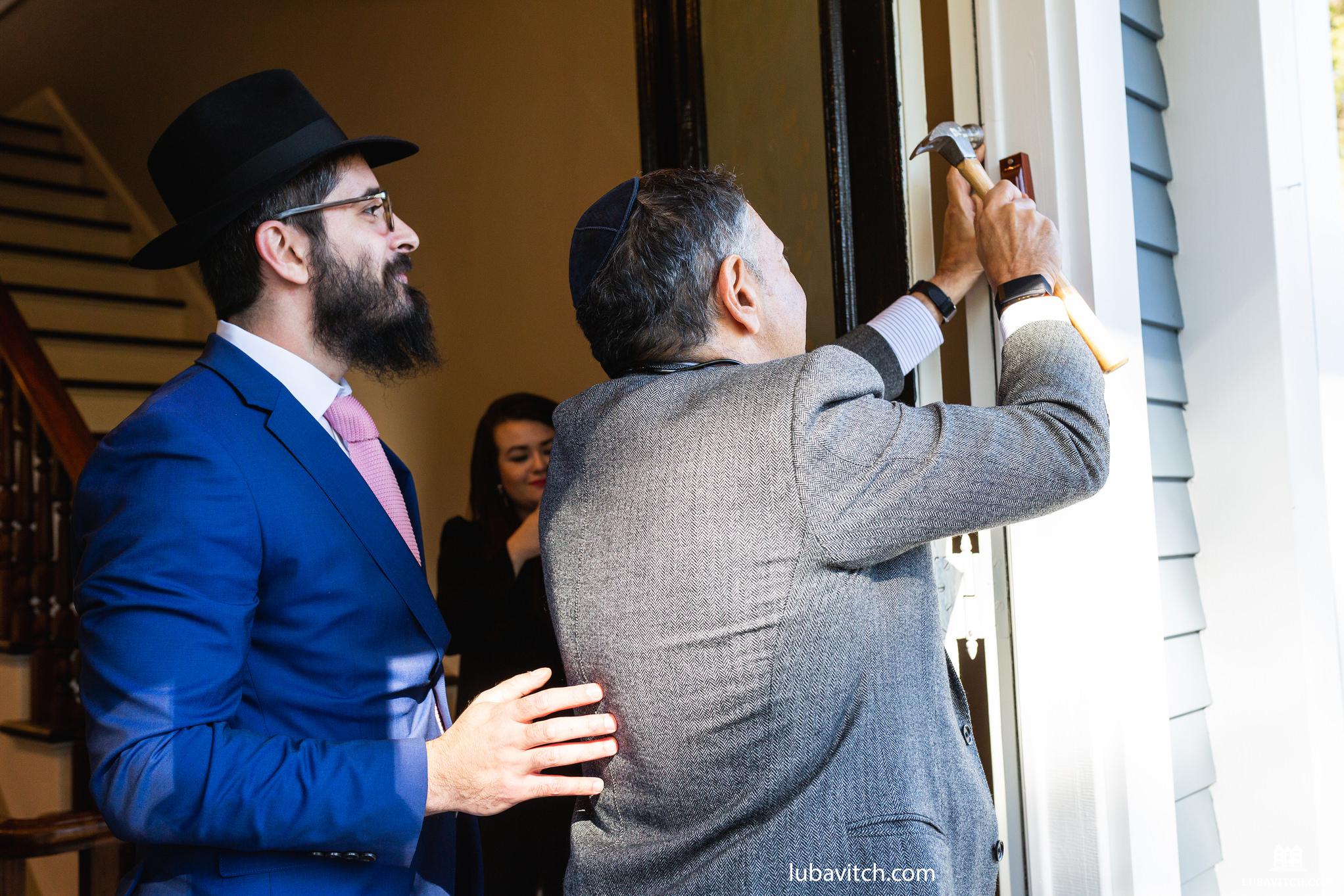 George Rohr affixes the mezuzah at the entrance to the new Rohr Chabad Center at Dartmouth College