Living alone can be lonely for anyone. For a ninety-two-year-old living in a dilapidated Russian apartment with no family, it can be dangerous. When the Covid-19 pandemic hit Rostov-on-Don in Southern Russia, the Jewish community's seniors were utterly isolated. Many of them are Holocaust survivors and World War Two veterans who had been relying on Chabad's programming for social interaction.
A year-and-a-half ago Lubavitch.com reported that Rabbi Chaim Danzinger, director of the Jewish Community of Rostov-on-Don, personally delivered food packages to elderly community members. Since then the program has been growing stronger. "I saw it meant the world to them," he said, "they needed the food and kept telling me how lonely they were."
Responding to the clear need, Rabbi Danzinger began arranging daily deliveries of ready-to-eat meals. Now each day sees a team of Jewish drivers hand-deliver hot soup, fresh fruit and vegetables, and other nourishing foods to nearly one hundred people.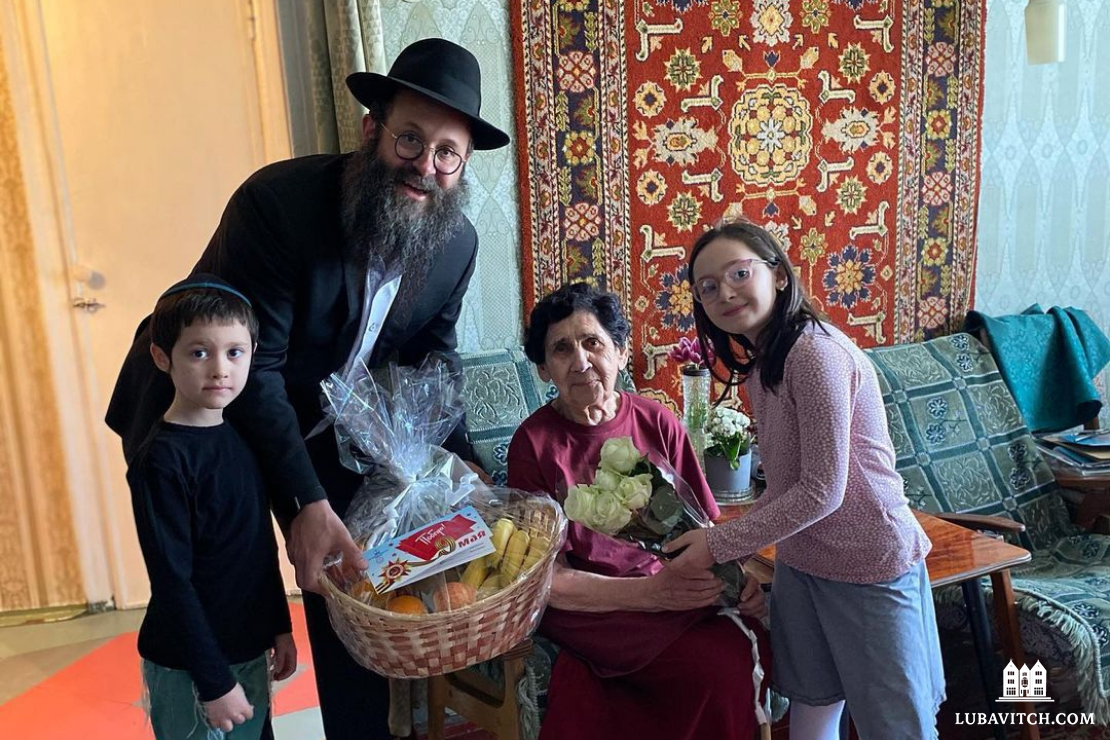 For the community's elderly, the deliveries are a lifeline. "When we check in each day, we listen to people's needs," Rabbi Danzinger says, "We found out that one lady had run out of medicine. Another man lost his sight, and we were able to get him an Amazon Alexa so he can listen to music."
Leah Segal was one such woman living alone in a small apartment. One day last June, silence greeted the daily delivery, so it was left hanging on her door handle. When the package was still hanging there the next day, Rabbi Danzinger knew something was amiss. After forcing his way into her apartment, he became the first person to learn of her passing. Chabad arranged a full Jewish funeral, and Rabbi Chaim recited Kaddish for her in the presence of a minyan.
Seeking to replace the social life that the senior community lost to the pandemic, students and volunteers visit the seniors' homes each month with iPads, laptops, and wifi-hotspots. "They don't have the internet at home. We bring Zoom to them and have virtual get-togethers," Rabbi Danzinger says. "The students enjoy helping out, and the seniors enjoy getting to impact the volunteers." On Zoom, they play games, listen to live musical performances and enjoy catching up with old friends.
On Fridays, there are flowers, and Rabbi Danzinger makes sure to mark each birthday with a cake and a small, meaningful celebration. "These people have had challenging lives. Many of them lived through the Holocaust and seventy years of Soviet oppression." He says, "It means so much to give them a sense of dignity and social connection."