Teens around the world joined an action-packed weekend for the 13th annual CTeen Shabbaton. Although the event is normally held in Brooklyn, New York, this year's program went online in a "CTeen Virtual World". The live event kicked off Thursday, February 18th, in 'Purple Rooms', an online platform that allowed each teen to personalize an avatar to participate through. The rooms were filled with workshops, games, and socializing rooms that the teens were able to 'walk' through with their avatars, catch up with friends, and gain inspiration.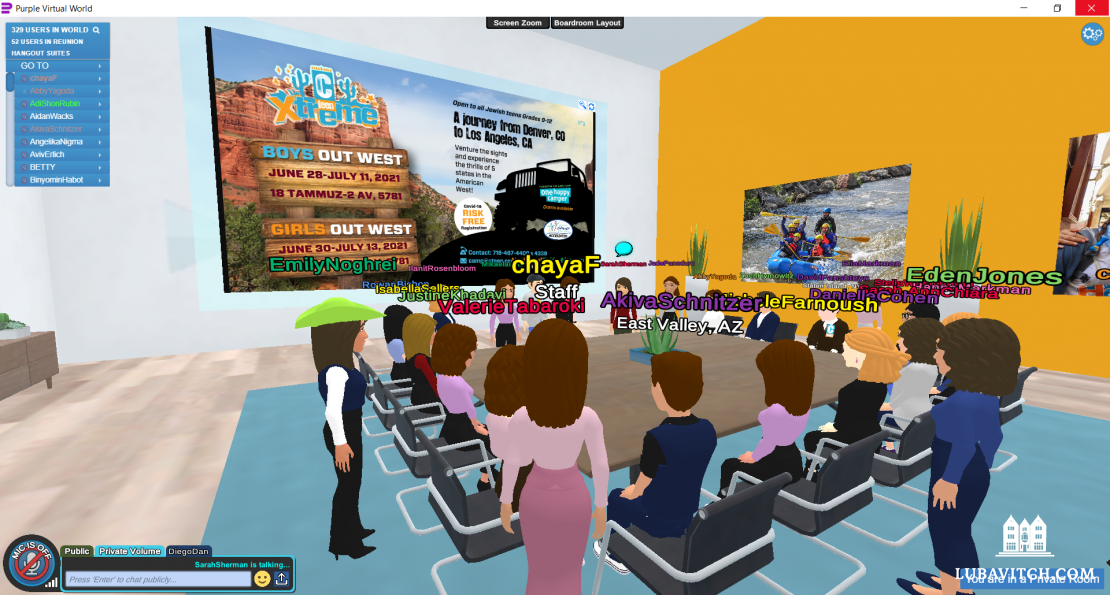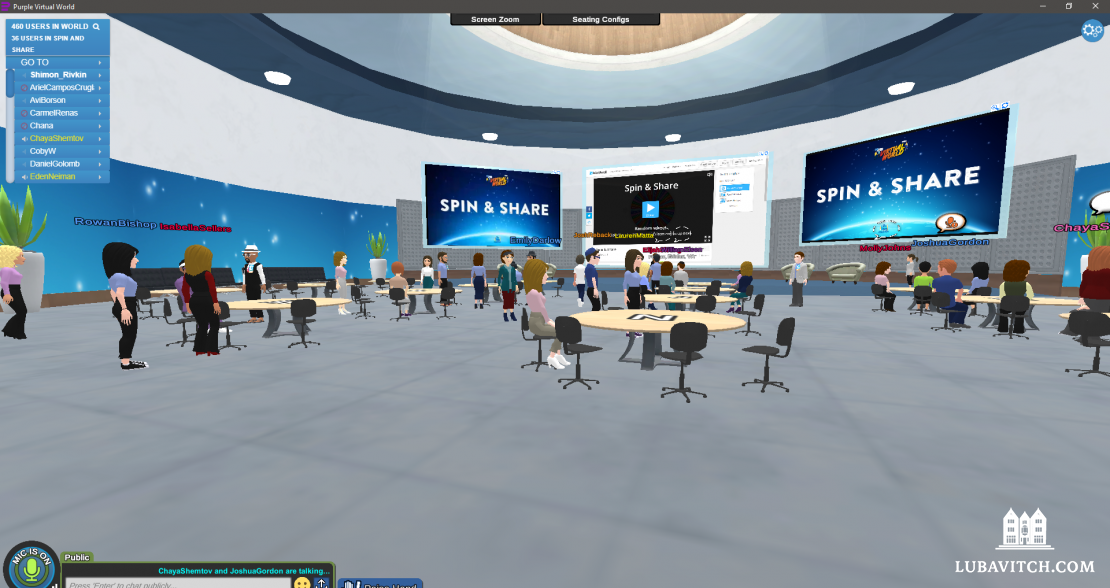 CTeen aims to create an environment focused on creating connections, humanitarian outreach, Torah study, and observing mitzvot, defined by their slogan, "The Power of Youth". Their reach spans over six continents, with over 600 chapters in 37 countries. Australia, England, France, Venezuela, Argentina, and Israel are some of the many countries that joined the weekend, with programs that went on at all hours of the day to accommodate the various time zones.
The theme of the weekend was "UpLyft", which focused on defeating loneliness in a COVID world. Sasha Rubinsky, longtime CTeen member and leader, MC'd the Sunday UpLyft Mega Event. "I live and breathe CTeen," said Sasha, "the event is something that I look forward to all year. I was sad at first that it needed to go virtual, but the Purple Rooms were so interactive. Thousands of teens joined the event, and so many of my friends from around the world joined to watch me. It was amazing."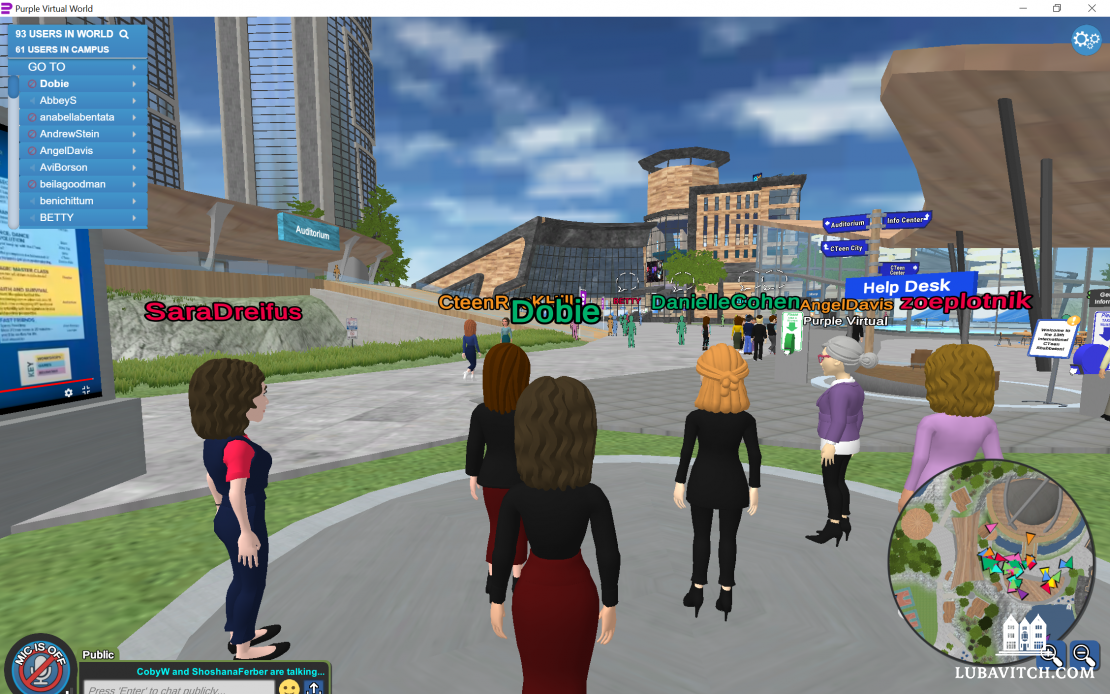 Sunday's event included a live concert, starring Jewish rock stars Benny Friedman and Nissim Black. An upbeat music video highlighting CTeens from SoCal was presented, a raffle with incredible prizes went live, and a game show was held. The event concluded with a 'Mitzvah Drive' dunk tank, featuring Rabbi Chida Levitansky of Sydney, Australia. The teens were encouraged to take on mitzvot aimed at defeating loneliness in their communities and to look beyond their own needs to those of others. A goal of one thousand mitzvot was set to get the Rabbi dunked, but the number was far surpassed, reaching into the four-thousands.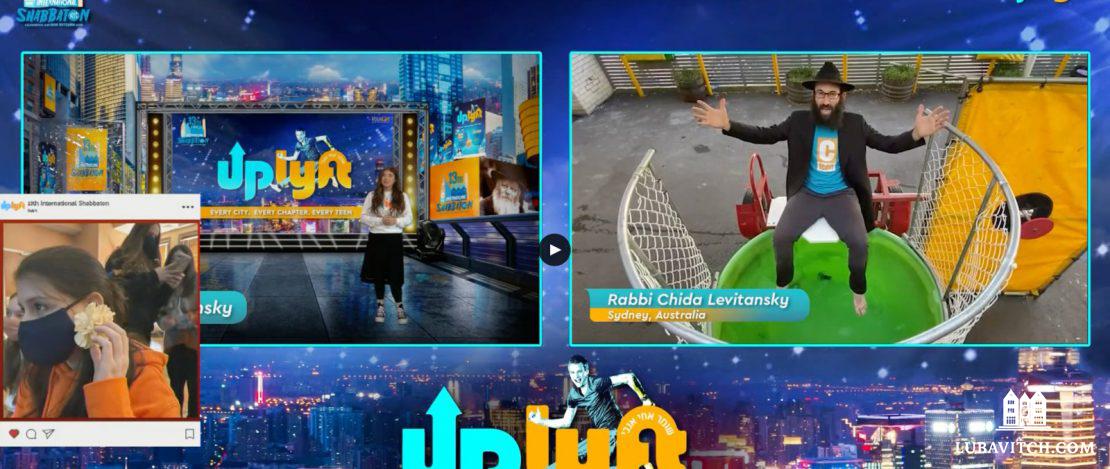 See CTeen UPLYFT Music Video here https://youtu.be/CbAmInl0voM