Just before midnight on Tuesday, August 25, 2020, Rabbi Avremel Vogel got a drink of water, looked out his kitchen window, and saw flames burning the building next door. On fire was the Jewish Student Center at the University of Delaware, where he and his wife Shulie regularly hosted 150 students on Shabbat.
By the time the firefighters controlled the blaze, only charred ruins remained. It was arson, the fire marshal confirmed.
"I was in shock," Rabbi Vogel says. The young couple had moved to Newark, Delaware just four years earlier to serve the Jewish students on campus. Their "little blue house" had become the vibrant center of Jewish life on campus, and on any given Shabbat, even the hallways were packed to the hilts. Now, it was gone. "We certainly didn't have the resources to finance a multi-million dollar reconstruction project," he says.
Two years later, on Sunday, August 28, 2022, Chabad broke ground on its new center. At twelve thousand square feet, the new Chabad Center will be eight times larger.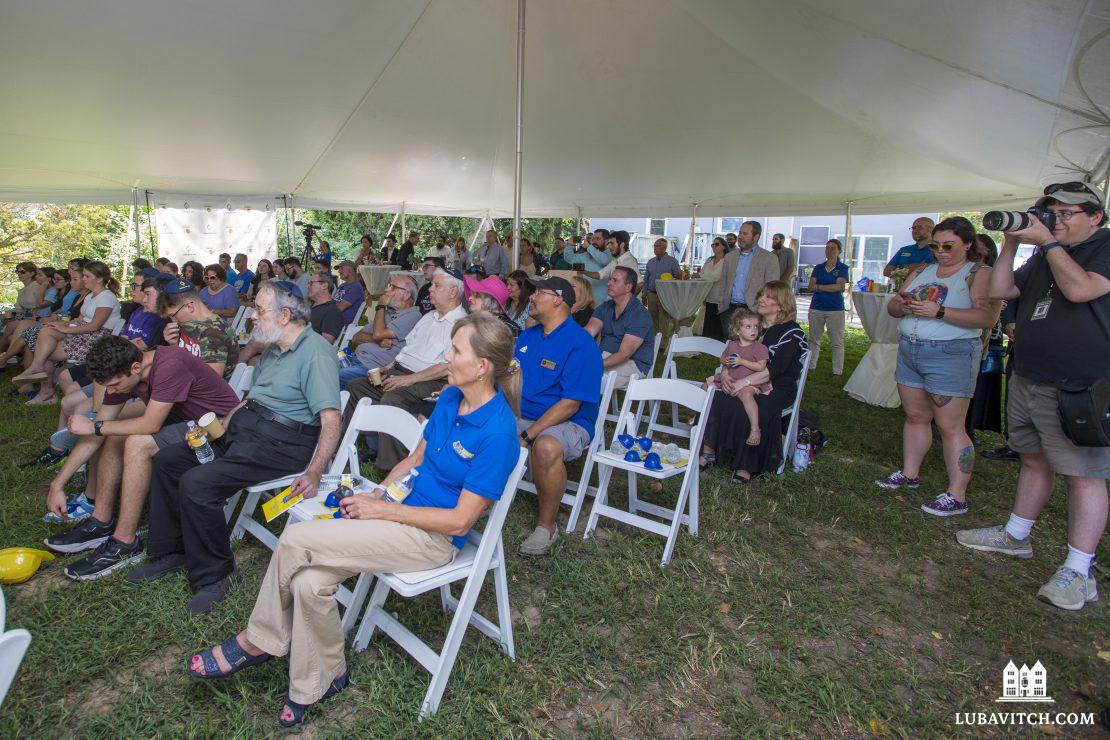 "We owe where we are today to the students," Rabbi Vogel says. After the blaze, a group of students and alumni started a GoFundMe aiming to raise a modest two thousand dollars. It went viral; ten thousand people worldwide contributed over $560,000. "The students were the catalyst for everything that followed," he says.
When complete, the new Chabad Center will house a full range of amenities; everything from a student lounge, study rooms, a synagogue, and a library to a full commercial kitchen and a dining room big enough to fit over 180 people. The building will utilize fire-retardant materials and maximize security. Of the estimated $4.5 million price tag, $3 million has already been procured.
"We want the new Jewish Student Center to feel like home," Rabbi Vogel says of the design. "We aren't institutional; when we invite students into Chabad, we're inviting students into our family."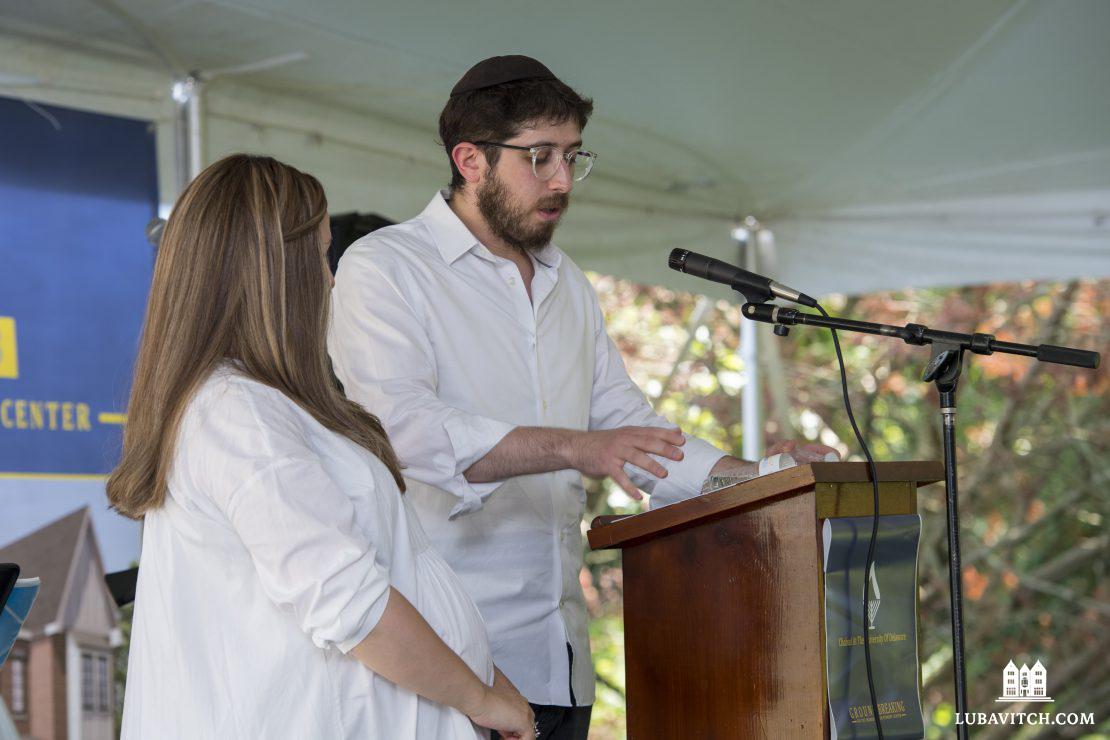 Even beyond the GoFundMe, the Vogels received an outpouring of support from University of Delaware graduates and the Newark, Delaware community. "The perpetrator must not know Newark," former Newark Mayor Jerry Clifton said after the fire, "because we respond with something better than hate; love and inclusivity."
At the groundbreaking, University President Dennis Assanis joined current Mayor Stu Markham and representatives of local foundations and stakeholders in celebrating Chabad's milestone. The new center will be complete next fall, and in the meantime, the Vogels will continue to host student programming in a large tent they pitched in their nearby backyard just days after the arson.
"I hope," Rabbi Vogel says, "looking back, we'll be able to see that this act of hate failed to stop us. If anything, it spurred us towards greater growth."