Authorities have opened a criminal investigation into blaze at the Chabad student center
Authorities have ruled that Tuesday night's fire at the Chabad Center for Jewish Life at the University of Delaware in Newark, Delaware, was intentionally set. Officials say there is currently no evidence of a hate crime, but a criminal investigation has been opened to discover the perpetrators and their motives.
Flames were spotted at the rear door of the first floor of the center at around 11 P.M. on Tuesday. It took forty-five firefighters from local and neighboring companies approximately forty minutes to finally bring the blaze under control. Crews remained on scene for three hours extinguishing hot spots and completing overhaul.
Up until eight months ago the center was also home to directors of Chabad at University of Delaware, Rabbi Avremel and Shulie Vogel and their family. The building was not occupied at the time of the blaze.
Though initial estimates put the damages at $75,000, it is now thought that they are between $150,000 and $200,000.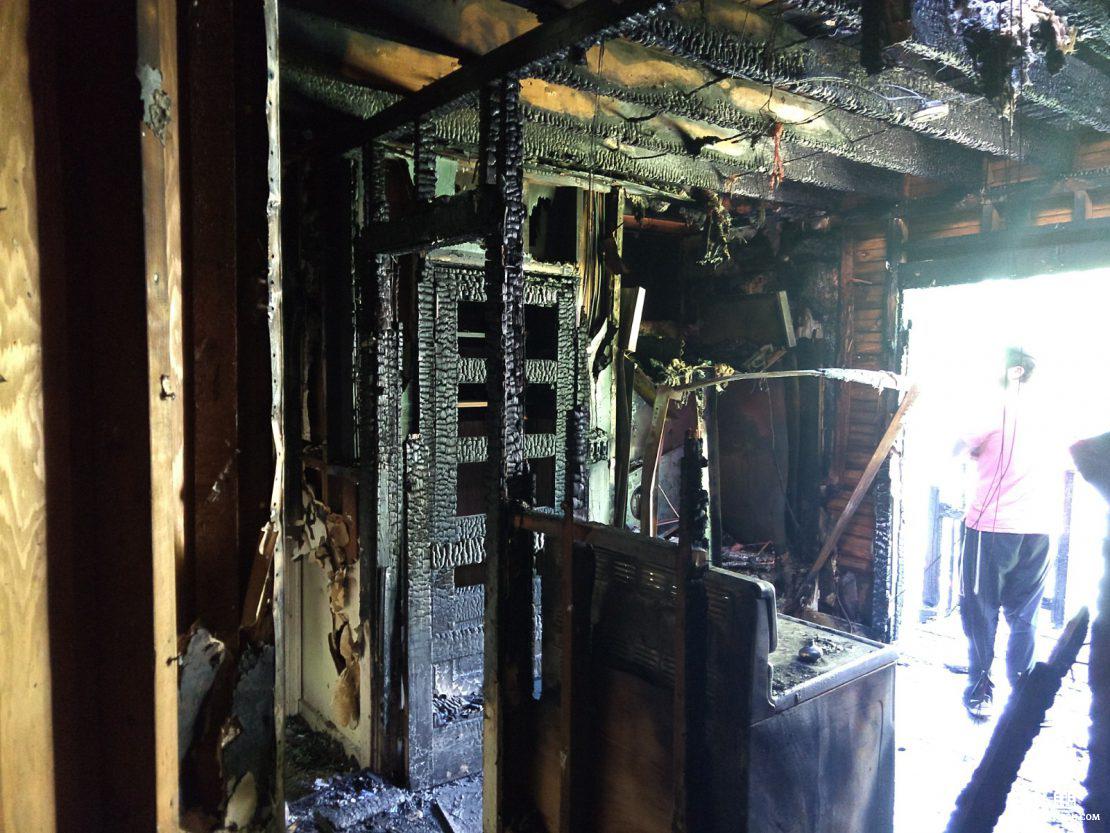 In a letter to UD students regarding what he said was "a disturbing incident," UD President Dennis Assanis wrote, "We affirm our solidarity with the Jewish community at this difficult time." Newark Mayor Jerry Clifton called the arson, "a sickening act of hostility that threatens the safety and security of our inclusive, welcoming neighborhoods."
"This is a place of worship and community, and this kind of violence is unacceptable. Thinking of and praying with Delaware's Jewish community," said Governor John Carney. In his statement Senator Chris Coons noted that the arson "reignites concerns around potential hate crimes."
On Wednesday, a group, who call themselves Students of Chabad UD opened a GoFundMe to raise money to rebuild the center. "Rabbi, Shulie, and their three children have created a family at UD and have devoted their lives to bettering the Jewish community on campus. Chabad at UD is a home away from home," the students wrote. "The little blue house, which we students called home, will be missed, but it is time to give back and rebuild what we have lost."
Today Rabbi Avremel and Shulie joined the students' campaign, making it the official fundraising campaign page for the rebuilding fund. "Whoever set this fire tried to raze us to the ground, together we'll raise our center to even higher heights than before," they said.
As of Thursday evening, the page shows total donations of $235,318 that came from five-thousand-one-hundred donors.
In a statement fellow UD Jewish student organization Hillel, offered their "friends and colleagues" at Chabad their support. "We are one Jewish Blue Hen (UD's mascot) Community and will do whatever we can to help you build back," the organization wrote.
The Vogels say they are continuing to assess the damages and form a rebuilding plan. They are deeply grateful to the many from around the world who have joined together in support of University of Delaware's Jewish student community. "This is the greatest testament that love is stronger than hate and light can overcome darkness," they said.