Shely Finberg, a twenty-four-year-old nurse at Memorial Regional Hospital in Fort Lauderdale, Florida, says she "would have laughed" if anyone asked her if she'd observe Shabbat. But on a Chabad-run "CYP Encounter" getaway to Panama City, Panama, with sixty-five other young American Jews, she gave Shabbat observance a try for the first time on August 20.
With an itinerary that included shaking hands with white-faced monkeys while boating the Panama Canal, a trip to Latin America might seem an odd place to observe your first Shabbat, but Shely says the adventurous setting helped. "If you don't throw yourself into it, you can't know if you'll enjoy it," she says.
One particularly impactful part of her Shabbat in Latin America was the meal Shely spent with a Panamanian Jewish family. "When you see a family come together every week just to sit down and reflect, it's so nice and comforting," she says. The experience shifted her vision of the future. "We never had Shabbat growing up. I'm seeing I would love to have something like that in my family."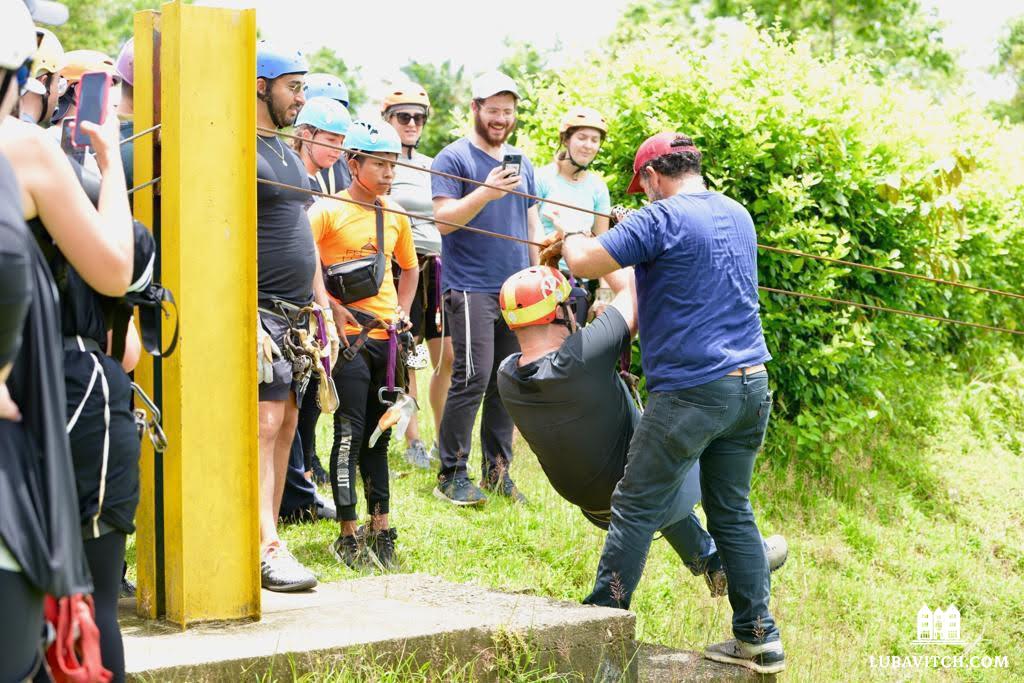 Others on the trip had similar experiences. Stephanie Blitshein, who works for a software firm in New York City, says the consensus opinion held Shabbat to be the trip's highlight. "Meeting local Jews, sharing their food, and hearing about their lives gave us a real insight into the community," she says.
On paper, the sixty-five young Jewish men and women along for the trip shared almost no common background. But spending time in a foreign country together, they found plenty to bond over. "We're all single young professionals," Stephanie says. "Everyone is going through the same stage in life, and we had very relevant conversations."
Run under the auspices of Chabad Young Professionals International (CYP), trip organizer Rabbi Hershy Weinstein and CYP director Rabbi Beryl Frankel ensured meaningful conversations were on the program.
Panama's Chief Ashkenazi Rabbi Ari Laine led a group discussion on relationships. Rebbetzin Rochel Holzkenner, Shely Finberg's rebbetzin at CYP of Los Olas, Florida, led a discussion on the challenges of modern dating that kept the audience all Shabbat afternoon.
Shely surprised even her rebbetzin by observing Shabbat on the trip. Still, Rabbi Mendy Kotlarsky, who directs Chabad Young Professionals' umbrella organization, Merkos 302, says the spirit of adventure and spiritual growth that got her there was part of the trip's vision all along. "People are open to spiritual growth when they're away from the familiar comforts of home," he says. 
"Before the trip, I never thought I'd date a religious guy," Shely laughs, "but I didn't think I'd keep Shabbat either. It was a trip with people I don't know to a foreign country, but when you step out of your comfort zone with an open mind, incredible experiences can follow."