In a unique cultural phenomenon, an outsize percentage of Deadheads — fans of the Grateful Dead band — are Jewish, and when Phish did a three-day run in Alpharetta, Georgia recently, those fans found a warm welcome and an opportunity to turn their experience into one that was spiritually uplifting.
Outside of Grateful Dead-adjacent concerts an impromptu vending area called Shakedown Street often springs up, and Rabbi Noah Pawliger realized that here was a unique opportunity to offer opportunities for mitzvahs.
"The Rebbe spoke about the tremendous potential in hippies, as they don't accept the status quo, and that they can be the agents for positive change," Pawliger — who runs an organization aiding neurodiverse children in the Atlanta area — said. "My meeting with these unique fans has taught me that there's potential for good everywhere you go — 'you just gotta poke around.'"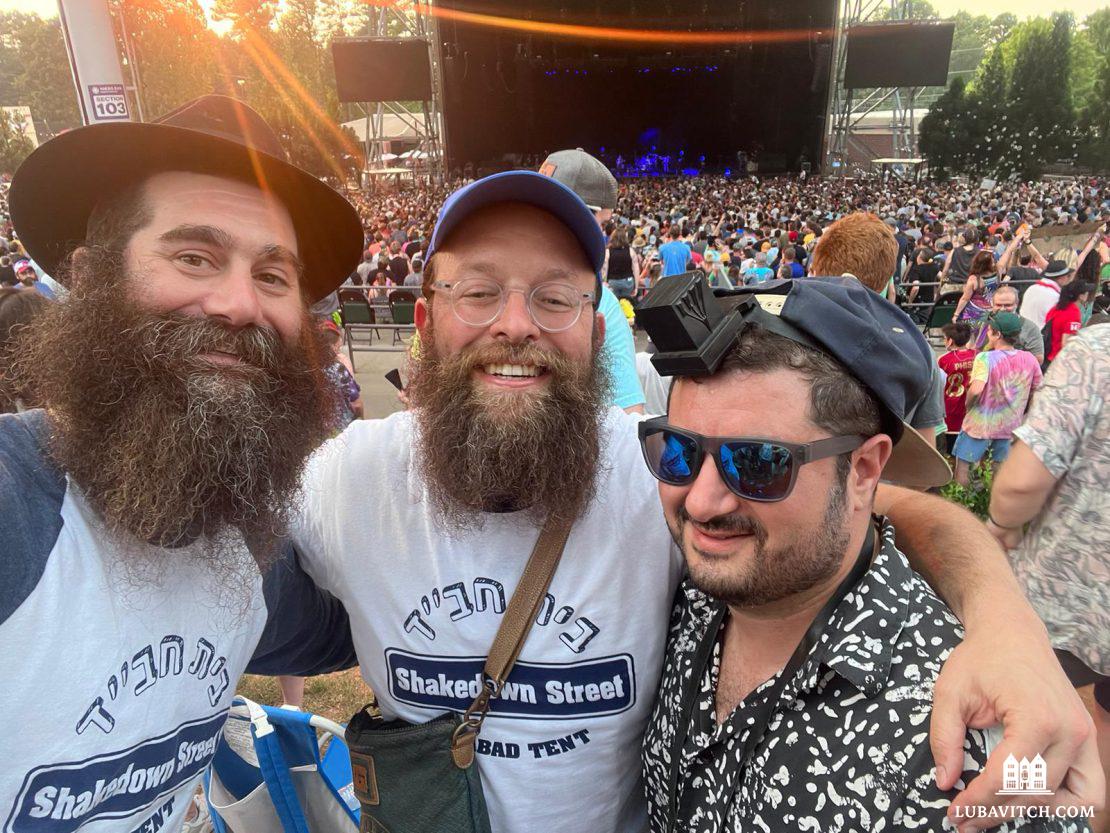 Following the footsteps of legendary campus shliach Rabbi Nosson Gurary, Pawliger hand-wrote a few signs reading "Free P.O.T. and L.S.D." with an asterisk explaining that this was an acronym for "Put On Tefillin and Let's Start Davening (praying)." He began by simply walking up to Shakedown Street outside Phish or Dead and Co. concerts, toting his homemade signs, a pair of tefillin, and Shabbat candles.
The overwhelmingly positive response inspired him to expand, and this year, Pawliger came prepared with a tent, a folding table, and more handwritten signs. In keeping with the spirit of giving and the impromptu vendors selling "hippie food," as Pawliger put it, he also brought a griddle, loaves of bread, and Chalav Yisrael cheese, offering grilled cheese sandwiches for the price of a dollar or a mitzvah.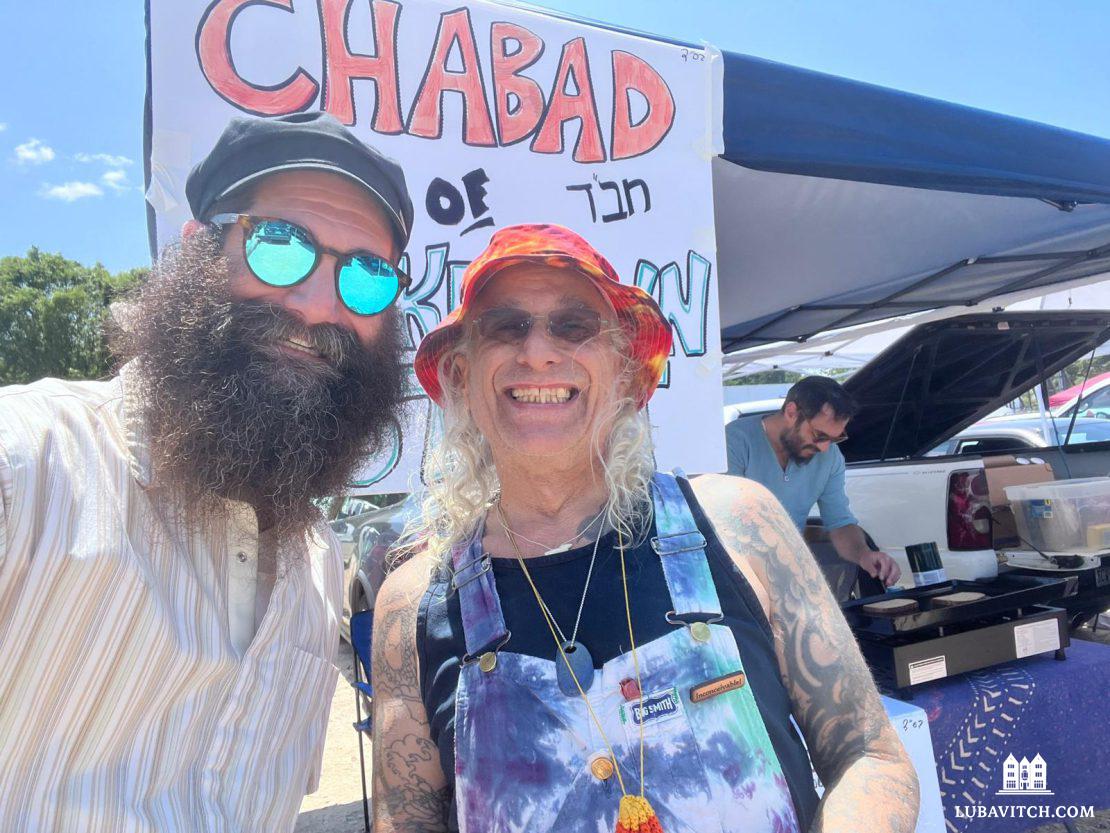 They brought — and distributed — 90 Shabbat Candle kits homemade by Pawliger's daughter and festooned with lyrics to make a spiritual point. "The light is growing brighter now," the Shabbat candle kits read. "One way or another, the darkness got to give."
Pawliger also invited fellow lay people as well as local Chabad-Lubavitch emissaries to join in the mitzvah efforts, and a number of them did so, putting on tefillin and sharing the opportunity to do mitzvot with concertgoers.
"The fans have this wonderful spirit of connectivity; people sharing with each other and greeting each other as if they're family," Pawliger said. "And during the Year of Hakhel, how apropos to channel that spirit of connectivity to Jewish growth."