The annual International Conference of Shluchos (Chabad Representatives) wrapped up today, Monday, as the 3,100 participants visited the Ohel (resting place) of the Lubavitcher Rebbe, and the grave of his wife, Rebbetzin Chaya Mushka Schneerson on the 32nd anniversary of her passing.
Last night the shluchos and their guests were treated to a gala banquet, an event most look forward to as the centerpiece of the five-day conference. To host a sit-down dinner for a crowd this size, the New York State Armory in Williamsburg, Brooklyn was converted into a splendid banquet hall.
Presenters recalled their own encounters with the Rebbetzin and spoke of her inconspicuous and demure ways, her caring for others down to the minutiae, and her steadfast support for the Rebbe's work.
Mrs. Mushkie Hecht and Mrs. Shachar Banin are stationed in Puerto Vallarta, Mexico and Venice, Italy respectively. In audio visual presentations, they were joined by women from their communities who shared stories demonstrating how the warmth, love and care of these Chabad representatives shaped their lives. When Maya, who became lost in the Mexican jungle, found cell phone service after two frightening days, she remembered Mushkie's words as she had left the Chabad house a few days earlier. "We're family now, if you ever need anything, just give us a call." Kesem, an Israeli, made herself comfortable using the Chabad House's public computer and phone charging station, unaware that it was Yom Kippur. The Chabad representative invited her to join them for dinner later that evening, taking care not to embarrass her by telling her that it was Yom Kippur. When Kesem inquired what was special about that day, Shachar chose her words carefully: "Today is the day you and I were meant to meet each other, it's the perfect day for that, and I'm so glad to have met you." Kesem now serves as a Chabad representative in her own community in Israel.
"When you saw my name and place of origin, on the program, I'm sure you all had the same thought, 'I hope she's not sitting on my table,'" said Mrs. Dini Freundlich representative to Beijing, China as she opened her keynote address. As the coronavirus epidemic spread, the Freundlichs' vibrant community, made up mainly of foreigners, "came to a screeching halt." Dini's husband Rabbi Shimon stayed in Beijing to do what he can from there, while Dini remains in the U.S. with her children indefinitely until they get the all-clear to return home.
When Dini's parents set out to establish a Chabad House in South Africa decades ago, the Rebbe gave them an explicit instruction, "Make light for others and it will surely be light for you." In this time of crisis Dini is seeing the embodiment of her mother's instruction as her family receives love and support from thousands around the world who were part of their transient community and received from the Freundlichs' love, whether for a fleeting visit, or a slightly longer stint.
Among the new locales on the map of Chabad represented at the banquet for the first time, were Boquete, Panama, Turks and Caicos, Rwanda, and Myanmar. In each of these places, young Chabad representatives are fulfilling their life's mission, best described in the words of the Rebbe, as quoted by the evening's keynote speaker, "A soul may come to this earth for seventy, or eighty years just to do a (spiritual, or physical) favor for another."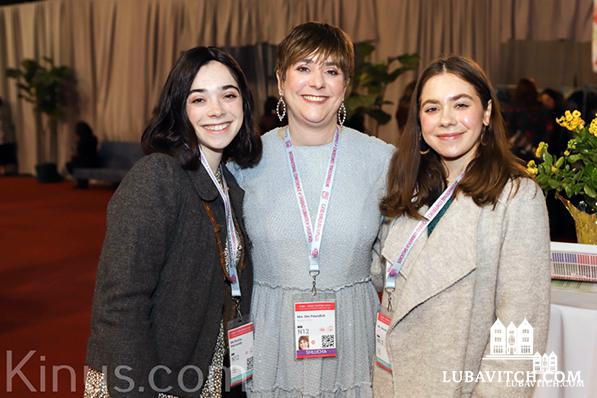 Keynote speaker, Mrs. Dini Freundlich of Chabad of Beijing, China, with her daughters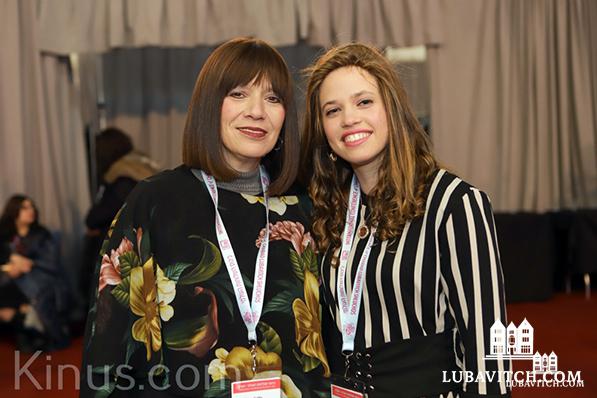 Mrs. Chana Poliwoda (right) new representative to Boquete, Panama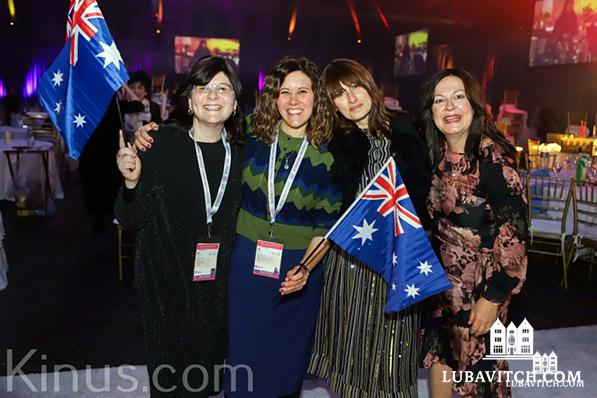 There are Chabad representatives in over 100 territories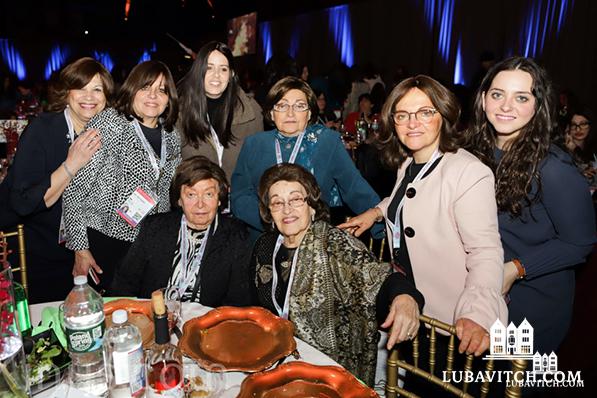 Some families boast multiple generations of representatives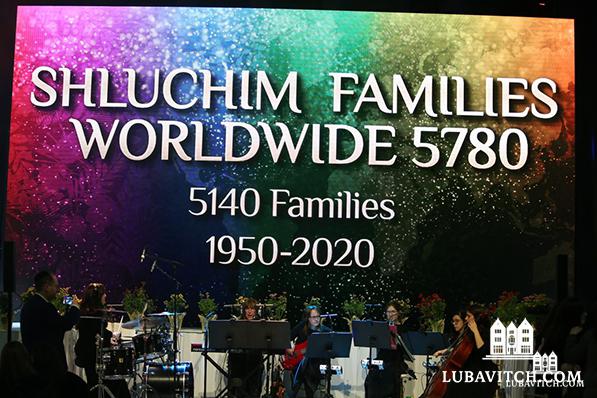 5140 representatives and their families have set out in the last 70 years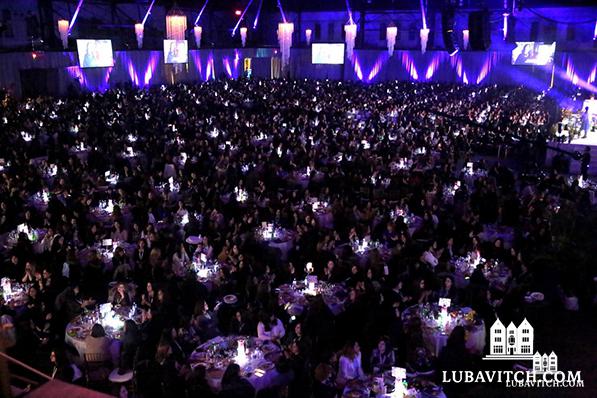 A birdseye view of some of the banquet guests