Rabbi Aaron Leizer Ceitlin was an unstoppable force on behalf of Jewish education in Safed, Israel. He passed away this morning in New York after battling a terminal illness.
Born in Montreal, Canada, in 1953, to Rabbi Yehoshua Heschel and Rivka, he grew up on the stories of his namesake, who served as a rabbi and spiritual mentor in the Kherson vicinity. His grandfather worked on behalf of Judaism during Soviet times. He was arrested and ultimately died in prison.
In 1973, Rabbi Ceitlin was one in a group of students sent to be mentors to the students at the Chabad Yeshivah in Melbourne, Australia. During his stay in the country, he forged deep connections with community members, which he maintained throughout his lifetime.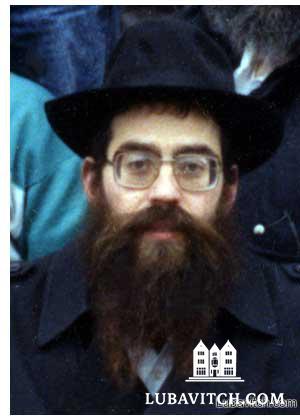 In 1976 he married his wife Ruti Greenwald and would later be sent by the Rebbe, Rabbi Menachem Mendel Schneerson, to Safed, Israel, where he dedicated himself to Jewish education. He became widely admired for his devotion to the city's 1500 children whom he taught over the years.
Rabbi Ceitlin also reached out to IDF's soldiers, raising their morale and inspiring them with passion for their Jewish identity.
"The Rebbe taught me that it is not about the past, there is no need to dwell on what happened, it is about keeping the eye on the future, on we could and should do," Ceitlin once said.
Rabbi Ceitlin's optimism and joy were contagious, and profoundly impacted the Judaism he shared with his students and others.
"There is the history of our nation, there is the history of our family, then there is our history," he wrote to the parents of the school. "It is your personal history that you create and form."
He is survived by his wife Ruti and their children: Levi Yitzchok, Haifa, Israel; Mendy, Safed, Israel; Chani, Brooklyn, New York; Devorah Leah Edelkopf, Brooklyn, New York; Sternie Edelkopf, Brooklyn, New York; Chaya Wolosow, Safed, Israel; and Heshy, Brooklyn, New York.