When patients arrive at Caron Treatment Center, a non-profit rehabilitation center for individuals struggling with substance abuse disorders in Reading, Pennsylvania, they are deeply isolated. Most have lost jobs, marriages, and sometimes even the support of their family. Twenty years ago, Rabbi Yosef Lipsker and his wife Chana Lipsker, directors of the nearby Chabad of Berks County, began inviting Jewish patients and their families to their home for Shabbat dinner. "We'd laugh, we'd tell stories, and sing together, and somehow the simple act of having someone over changes everything for them," he says.
Rabbi Lipsker estimates that over the years at least five thousand people have enjoyed his wife's fantastic challah and chicken soup. His guests constantly report coming away from the meals with a renewed sense of trust and hope. On Sunday, August 29, hundreds gathered to celebrate Chabad's new state-of-the-art Hospitality Center. The center provides much-needed space for the Lipskers to host religious events and retreats, and provide accommodations for families visiting their loved ones in treatment.
Rabbi Lipsker has served as a consultant with Caron Treatment Center since 2000. In this role, he fields a constant stream of phone calls from people struggling with addiction. "We're not magicians, but we try to give people faith and the hope that they can get their lives back on track," he says. As the number of people they served grew, the Lipsker's small family home struggled to keep pace. The need for a new state-of-the-art facility to host and cater to multiple families simultaneously grew increasingly evident.
Finally, after years of construction and delays brought on by Covid, Chabad of Berks County held a grand opening reception for their new Hospitality Center. The seven thousand square foot facility stands on Chabad's four-acre property. It boasts a commercial-sized kitchen, a sizable dining room, and lodgings for the thirty-plus families expected to visit each year.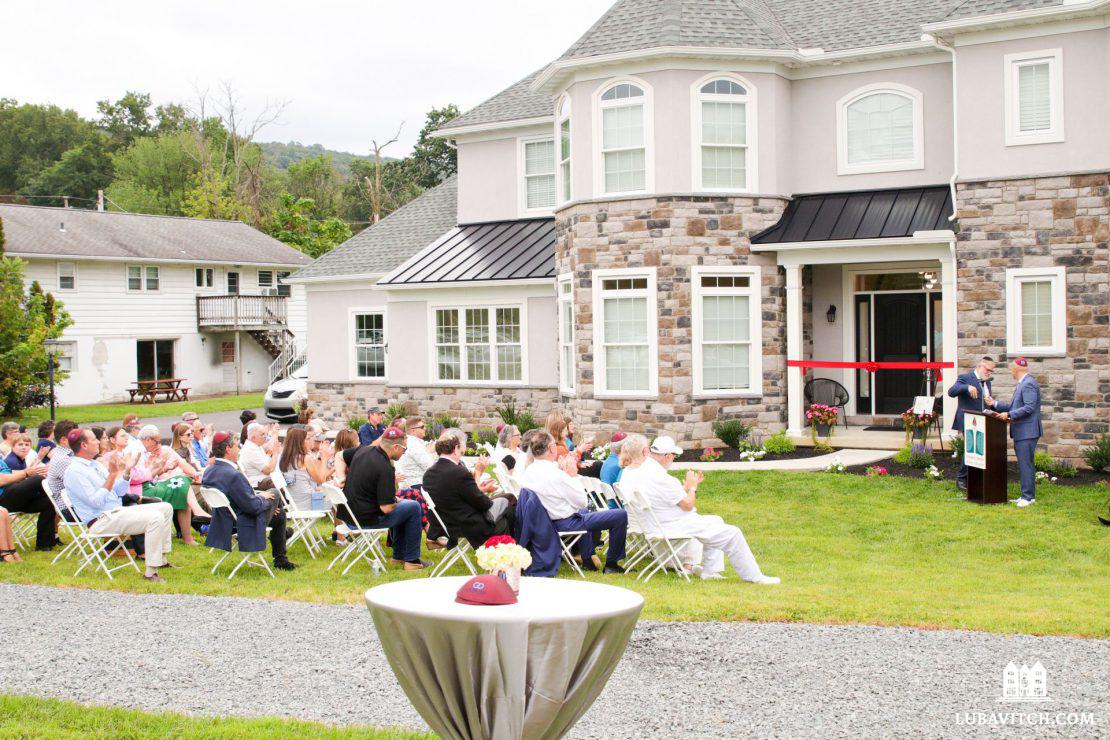 Even after major funding was provided by Caron Treatment Centers, the project came with a hefty price tag. But Rabbi Lipsker says the outpouring of support from the community was so intense, it was hardly necessary to ask. Inspired by what he saw as an opportunity to make a real difference for people in their darkest moments, Dr. Jerry Marcus brought the project to the finish line with a generous dedication. Jordan Berkowitz, himself a beneficiary of Chabad's work, was so moved by the plan he vowed to provide all the furniture needed for the building. For all the many backers, the unique way Chabad is able to touch lives is a worthy cause.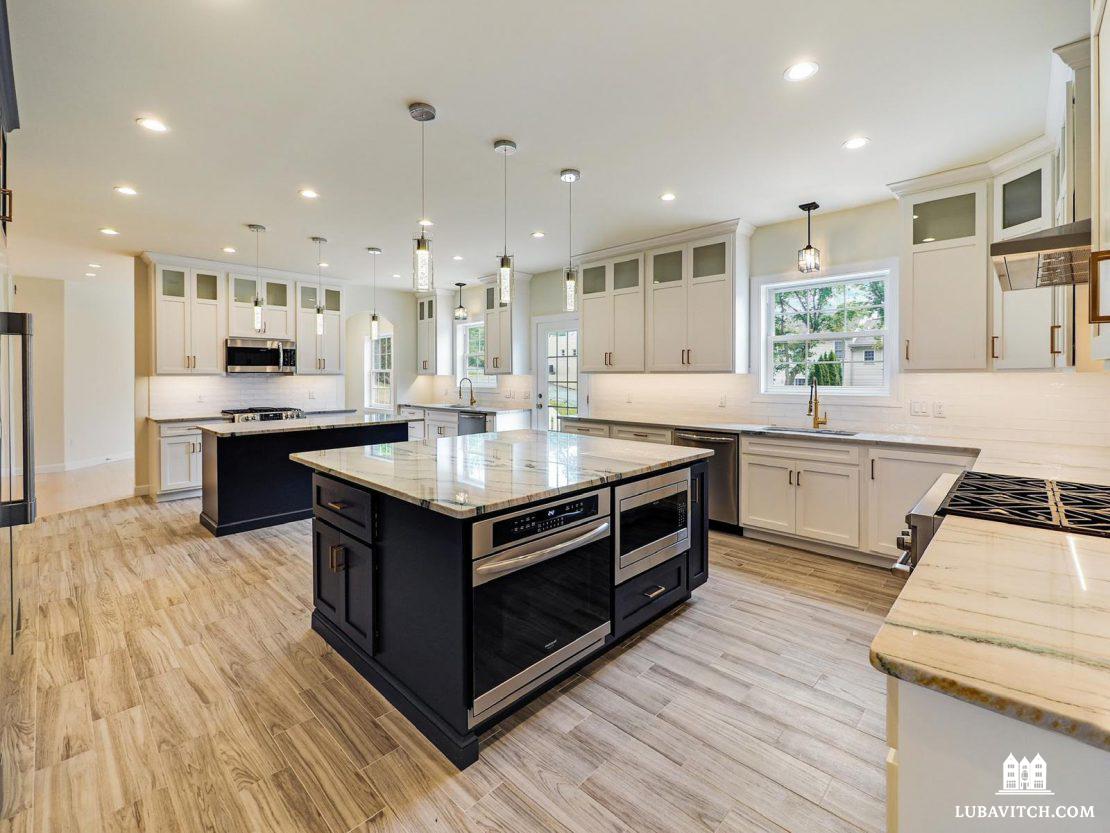 Moshe, who asked to remain unidentified, reports being broken when he arrived at Caron for treatment. "I had spent years living a lie," he says. "I was involved with a lot of drugs and alcohol abuse. I started resenting the people around me, but the shame and guilt made me hate myself most of all. It was good to be working on myself at Caron, but it wasn't a Jewish environment, and that left a void inside of me." After spending much of his life trying to avoid religion, he says recovering from addiction made him more open-minded. When Rabbi Lipsker showed up one day and invited him to come for Shabbat, he accepted.
"The instant I got there, I felt that void filling up. At the Chabad House that Friday night, they started praying. It was something special for me…" he pauses before adding, "I hadn't prayed in years." At the meal, he was taken aback by the warmth he encountered. "The Rabbi and his family just took me in. They didn't ask about my past, and they just let me enjoy it." His smile is audible as he adds, "and the food was great too!" Upon returning to the treatment center, he sat in his room, thinking through many things. He returned every week while at Caron and reports that the experience majorly impacted his recovery and his Jewish lifestyle to this day.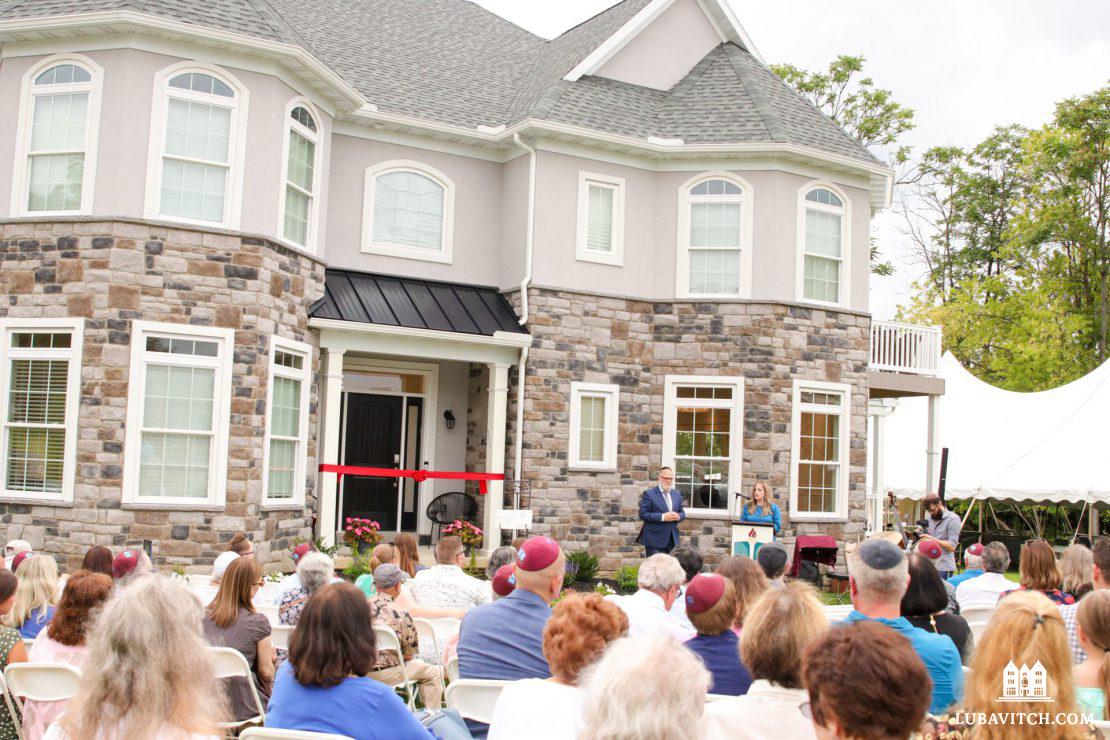 The new Hospitality Center will allow Chabad to expand its efforts. Proper hot kosher meals and beautiful lodgings will be available to patients. And a welcoming home-away-from-home awaits families who come to take part in Caron's Family Education Program, which gives family members of those struggling with addiction perspective and guidance. "Every Jew, religious or not, needs the closeness and trust that we are blessed to be able to give. They are so lonely when they come here, stripped of everything," Rabbi Lipsker says. "A caring voice is the greatest medicine at that time."