Rabbi Simcha Zirkind, 76, Chabad representative in Montreal, QC, passed away on Shabbat. Founder of the first Chabad House in the city at McGill University in Downtown Montreal, he was beloved by the many whom he personally nurtured in their growth of Judaism.
Simcha Yerachmiel was born in Brooklyn to Mordechai Shachne and Ada, and grew up studying in Chabad schools in the city, where his father owned a butcher store. He became close to Rabbi Shalom Posner, the Chabad representative in Pittsburgh, Pennsylvania, where he studied for three years of high school.
Under the tutelage of Rabbi Posner he learned to appreciate the rigorous study of Talmud. He also studied Chasidic teachings and practiced contemplative prayer services. When he completed his high school studies, Simcha wanted to continue his Talmudic studies, but his father felt he was needed to help in the butchery.
In a private audience with the Lubavitcher Rebbe, Rabbi Menachem Mendel Schneerson, the Rebbe asked Simcha's father if he will permit his son to continue his studies in Montreal. Mordechai Shachne answered, "What will be with honoring his parents?"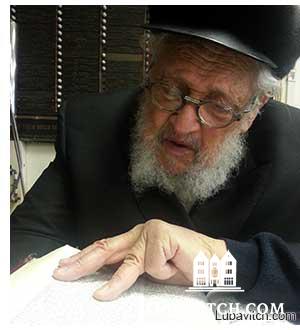 "If you tell him to go, surely he will be respecting his parents," the Rebbe said. Simcha's dad understood and gave his blessing for his son to continue his studies in Montreal, where he studied for seven years.
While Simcha wanted to spend all of his days studying, the Rebbe instructed him to direct some of his energies helping others, while maintaining a rigorous study routine.
For the rest of his life, Rabbi Zirkind, a Torah scholar, took this to heart. He devoted much of his day reaching out to others, he always accompanied by a volume of Torah in his hand to study from during a spare moment. An early riser, he spent much time in the synagogue, dedicating time to Chasidic study before his daily prayers.
At the Rebbe's guidance, after his marriage to Frieda Lieberow, the daughter of Chabad representatives to Morocco, he joined the team of Chabad representatives to Tunisia where he taught Talmud at the Chabad school. During vacation, Rabbi Zirkind would travel by whatever means–including wagon and donkey–going from town to town enrolling children in the Chabad high school.
"We did not have much to eat and there was little in the way of basic comforts," Rabbi Zirkind later said. "Our entire vocation was spending our time teaching and guiding the students."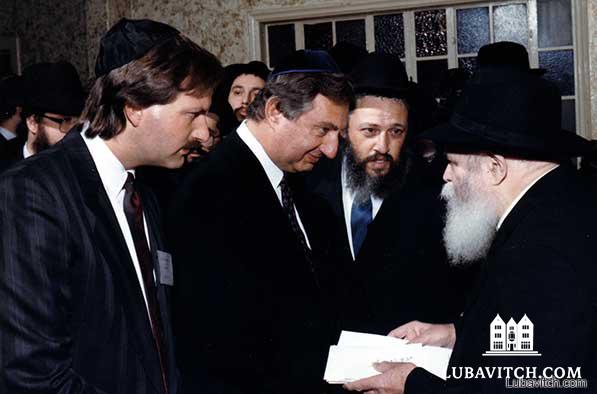 After the Six Day War he was suspected by the Tunisian government that as a spy for the Israeli Mossad. In danger, he left to Paris and then at the suggestion of the Rebbe, he joined the leadership of the Lubavitch Youth Organization in Montreal, QC.
Innovative in his outreach with Montreal Jewry, he began many of the programs of Chabad in the city. He built personal relationships with thousands of Jews in Canada, who for many years supported the entire network of Chabad Houses the city.
Until his very last day, Simcha made a priority of the spiritual needs of those he was in contact with. Before every holiday he would pack and deliver holiday packages for those he was in contact with. He conducted much of his charitable work discreetly.
Rabbi Zirkind was among the pioneering activists of the Lubavitch Youth Organization in Montreal. He later raised funds for Colel Chabad, Machne Israel and Kehot Publication Society.
In 2004 he launched the Advice for Life project which made the Rebbe's teachings available to many in the Jewish community of Quebec. Over the years he distributed over 200,000 copies of the various editions of the publication.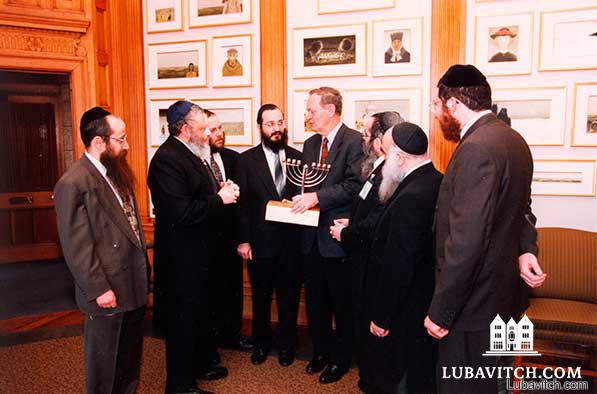 Many of his children serve as Chabad-Lubavitch representatives across North America.
He is survived by his wife Frieda and children Rabbi Levi Zirkind, Fresno, CA; Mendy Zirkind, Montreal, QC; Zalman Zirkind, Montreal, QC; Devorah Fox, Brooklyn, NY; Chaya Rosenberg, Sherman Oaks, CA; Dina Turk, Chicago, IL; Shternie Litzman, Monsey, NY; Yisroel Zirkind, Chicago, IL; and Rabbi Shalom Zirkind, Baltimore, MD.