In 1890, Montana's first governor Joseph Toole laid the cornerstone of a 500-person synagogue in Helena. Built by the scores of Jews who came along for the Montana gold rush, the ornate Neo-Moorish building featured lots of stained glass, granite, and sandstone. By the 1930s, however, the community had fizzled out, and the building was sold to the state government for $1.
Today, another kind of rush is bringing thousands of people to Montana once again, and Chabad-Lubavitch of Montana is scaling up to meet their needs. On February 6th, Rabbi Chaim and Chavie Bruk, co-CEOs of Chabad's Montana branch, announced that a fourth couple would be joining the team. Rabbi Shaul Shkedi, his wife Mushky, and baby Zelda Rochel are moving to the state's largest city, Billings, to establish a permanent Chabad presence.
When Covid hit, many thousands of people decided that if they were going to work remotely, they might as well work very remotely. Montana's picturesque mountain views, high quality of life, and gleaming ski-slopes beckoned. By now, the Census Bureau puts the state's per capita population growth at second in the nation.
Since arriving in Bozeman in 2006, Rabbi Bruk has kept in touch with the Jewish population throughout the state. Recently, he started getting more demands for a permanent Chabad presence in the state's eastern half. "We send trainee rabbis to Billings each year, and this past year they came back reporting that lots of people asked when Chabad was moving in to stay," he said.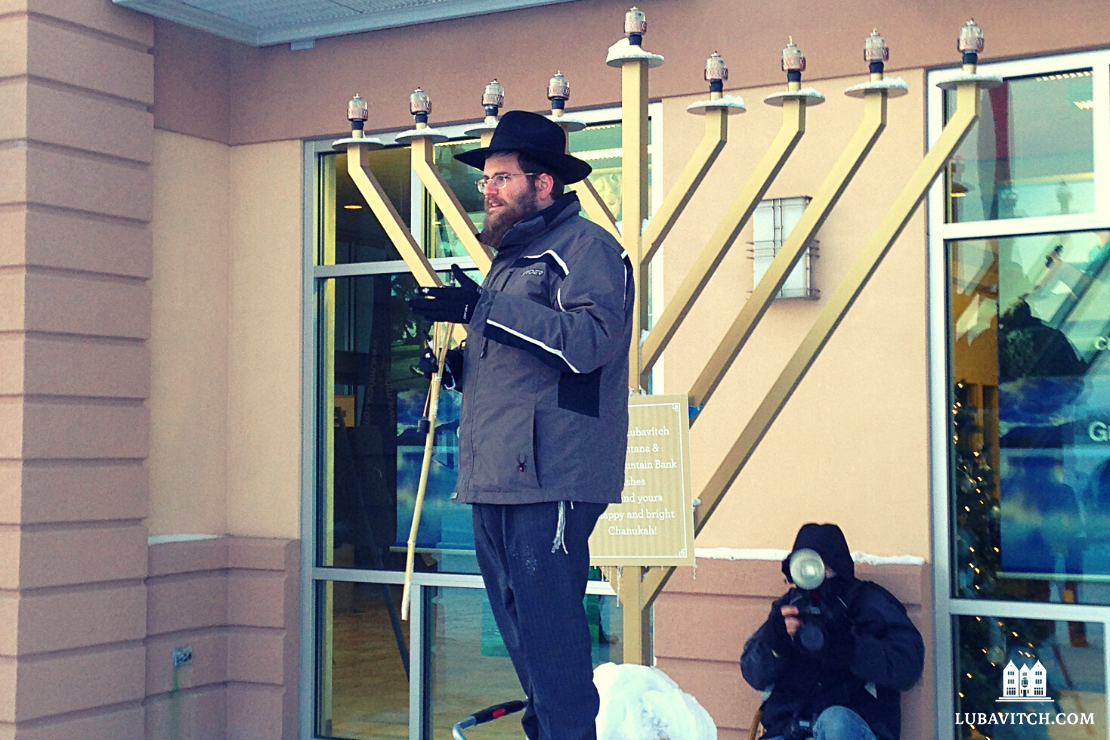 After visiting the city early this year and meeting with a number of Jewish community members, the Shkedis felt it was a good fit. Aside from being the largest city in Montana, Billings is home to the headquarters of many major corporations, is near the Red Lodge ski resort, and hosts the state's two largest hospitals. As a certified chaplain, Rabbi Shkedi is well positioned to serve the hospitals.
Another major focus for the Shkedis will be the four universities that bring many students to town. In late 2021, Rocky Vista University broke ground on its Billings medical campus, and Rabbi Shkedi says it's sure to bring even more growth for the Jewish community.
Rabbi Bruk estimates there are at least 5,000 Jewish people living in Montana and says there's no shortage of work waiting for Rabbi Shkedi. "He's not just serving Billings. He's going to be reaching out to Jews throughout the state's twenty easternmost counties," he said. "A friend of mine who lives near Belfry drives four hours to Bozeman to attend services at Chabad," Rabbi Bruk adds, "he's very excited to have a much shorter commute."
Mushky Shkedi grew up as the daughter of Chabad emissaries in the French countryside city of Seine-et-Marne. For her and her husband with Pittsburgh roots, moving out as Chabad representatives is the realization of a dream. "The Rebbe foresaw that young men and women would move to small Jewish communities like Montana and share the warmth of Judaism," said Rabbi Yehuda Krinsky, chairman of the educational and social services divisions of Chabad-Lubavitch. "With so many families leaving the big cities and heading to the mountains for a more tranquil life, Chabad will be there for them."
While it might still be smaller than in the gold rush days of the late nineteenth century, Rabbi Chaim Bruk sees great things ahead for Montana's Jewish community. Asked why Montana needs four Chabad rabbis, he laughed and replied, "There's enough work here for ten!"
Rabbi Shaul Shkedi can be reached at info@jewishbillings.com