A new pop-up deli at the Friendship Circle of Dallas is serving up mouth-watering food and an invaluable work opportunity for adults with special needs.
The pop-up was founded this March, when Rabbi Levi and Leah Dubrawsky, the co-directors of Dallas' Friendship Circle, were searching for a way to transform Rabbi Levi's love for baking sourdough into a useful asset for Friendship Circle.
The idea: a pop-up sourdough deli which employs Friendship Circle members.
"We realized that there's nowhere to buy a good kosher pastrami sandwich," said Leah.
The pop-up deli has been garnering rave reviews, including an appearance on Good Morning Texas and a glowing article written by a local foodie for The Eater, Dallas' leading food news site.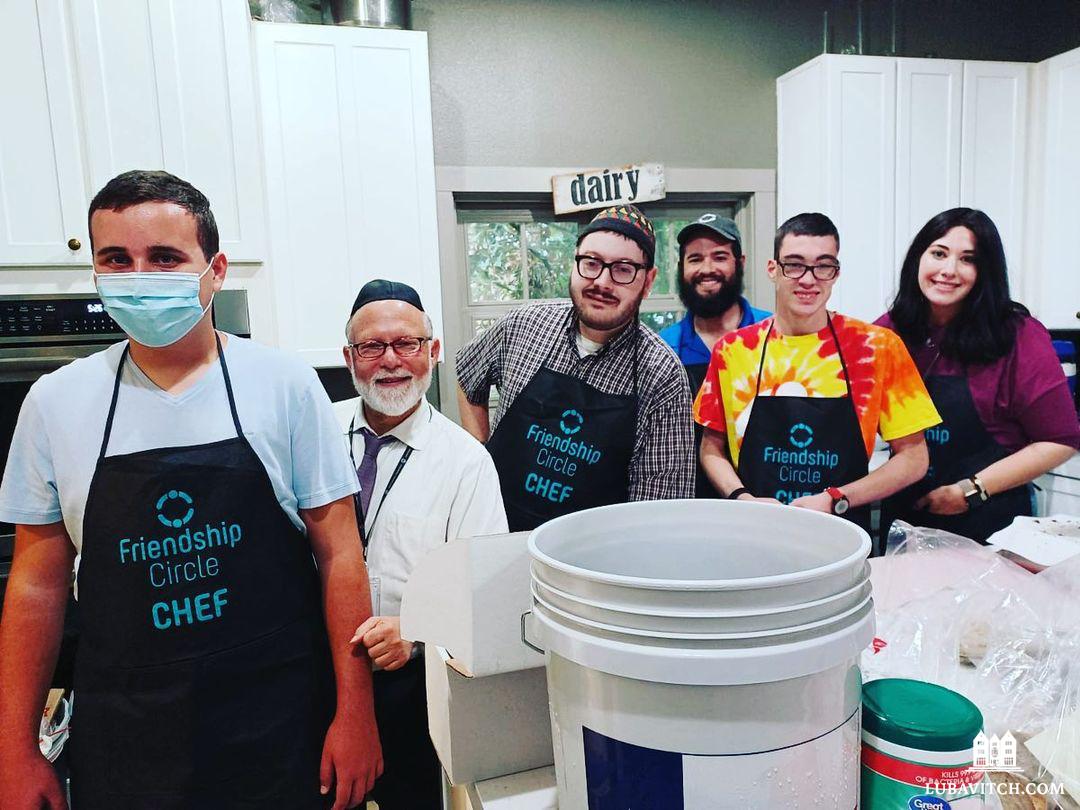 Fans love the deli's towering pastrami sandwiches which are served on thick, chewy slices of Rabbi Levi's homemade rye bread. The sandwich comes with a side of crunchy coleslaw, a large, juicy pickle, and great vibes.
The most recent pop-up event attracted close to two hundred and fifty customers, who came for both the food and the opportunity to support the Friendship Circle participants (or "chefs" as their aprons declare) who assist in assembling the sandwiches, packing the food, and distributing the orders.
"I like that I can have a job," said Kameron Hoffman, a Friendship Circle member who has shown up to all the events in a bright, enthusiastic Friendship Circle t-shirt. "I like seeing the people, I like working with Leah and her husband, and I really like the sandwiches." 
The Dubrawskys are already planning future pop-ups, with new menu items and event themes on the horizon. At the last pop-up, they introduced a new sourdough confection: sourdough cookies studded with nuts and chocolate chips. Yum.