"The Jewish people have always flourished in the desert," said Rabbi Dovber Dechter, his frank and friendly voice resonating clearly over the phone line. "A desert personifies our mission in this world – to take dry, desert-like places and turn them into cities of Torah and good deeds."
Rabbi Dovber, a thirty-four year old native of Brooklyn, has been ruminating lately on the spiritual significance of deserts because he and his wife, Chana, are the newest emissaries to the hot, arid metropolis of Phoenix, Arizona. They moved to Phoenix this December to establish a Chabad presence in the downtown area, and they are eager to see what Jewish life they can coax from the dry, desert ground.
Until last December, Dovber and Chana were living in Brooklyn with their two young daughters. Chana was working for JLI, the Rohr Jewish Learning Institute, and Dovber was teaching in a successful Rabbinic Seminary in Manhattan. Nevertheless, their dream was always to leave the Chabad cradle of Brooklyn to serve as Chabad emissaries, a dream that was especially salient for Chana who hails from three continuous generations of Chabad emissaries. "It's part of her background and identity," explained Rabbi Dovber, "and from when we got married, we always knew that we were going to be involved in some way."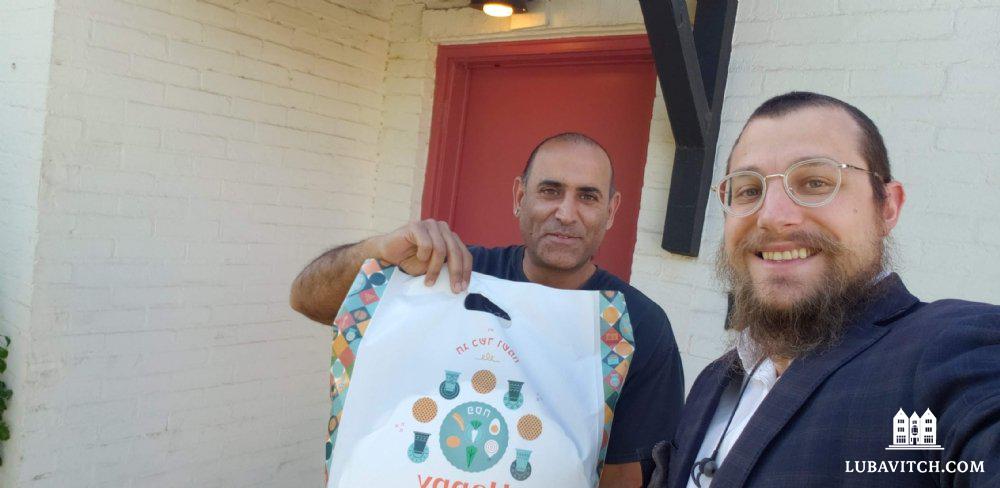 Phoenix, the Dechters' new home, is the fifth largest city in the United States. Phoenix recently pumped billions of dollars into revitalizing the downtown area and its surge in building and development has earned the city a place on the "Crane Index," an index of cities with the highest number of construction cranes. And this recent growth has inevitably been accompanied by an uptick of Jewish residents who have moved into the newly popular neighborhood.
In the past, the downtown area was serviced by another Chabad couple, Rabbi Levi and Chani Levertov. However, they live in the residential area of Phoenix – not downtown – and most of their time is also spent running their flourishing senior program, Smiles On Seniors. When downtown Phoenix began growing a few years ago, they realized it was time to bring in full-time emissaries to move downtown and service the burgeoning neighborhood.
"Rabbi Dovber comes with a lot of experience and knowledge, and both he and his wife are very charismatic," said Rabbi Levi. Rabbi Levi was involved in selecting the Dechters from an array of other prospective candidates, and he is confident that they are perfect for the job.
Since arriving in town, the Dechters have focused on meeting as many people as possible and getting the word out. They have also distributed COVID-friendly holiday packages for all of the Jewish holidays and Shabbat, and Rabbi Dovber is teaching a weekly Torah class.
The next big thing on the horizon for these desert pioneers is planning for the popular, crowd-drawing High Holidays. Despite their barren surroundings, the Dechters suspect that they will discover quite a bit of Jewish life at that time, especially when the sound of the shofar comes calling.