On October 19, as war raged in Israel, hundreds gathered to celebrate the new Chabad Center for Jewish Life serving the University of Illinois and Champaign-Urbana. At 27,000 square feet, it's one of the largest Jewish student centers in the nation, and contains first-in-the-nation university-affiliated Jewish housing, dining, social halls, kitchens, a youth lounge, basketball courts, and much more. But as Rabbi Dovid Tiechtel, who directs the center with his wife Goldie, told Lubavitch.com, it's not about the square footage.
"It's about coming together, especially in the face of all the rising antisemitism on campus. How do we come together to stand taller and prouder, to encourage students."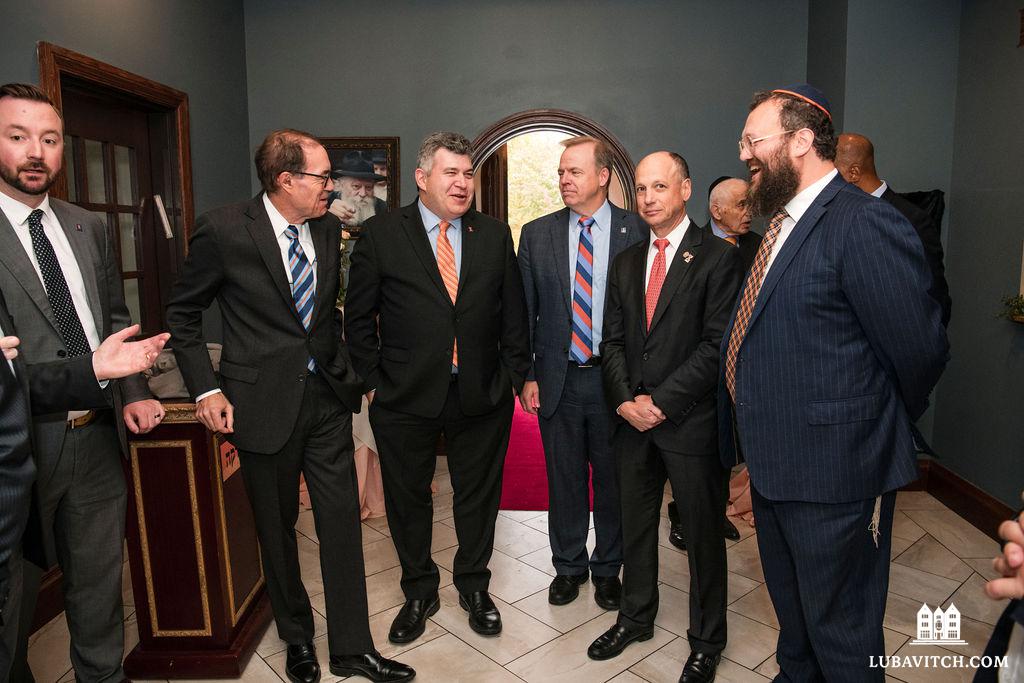 Tiechtel related that a student recently told him, "Rabbi, on our campus I feel so much safer than my friends [on other campuses]. I think a big part is because of the positive attitude you have given us."
That positive attitude is typical of Chabad's response to hate on and off campus around the world. Echoing the Lubavitcher Rebbe's call, Chabad emissaries worldwide are responding to darkness by adding in light, by encouraging and enabling the performance of mitzvot, and by promoting proud Jewish life, observance and unity.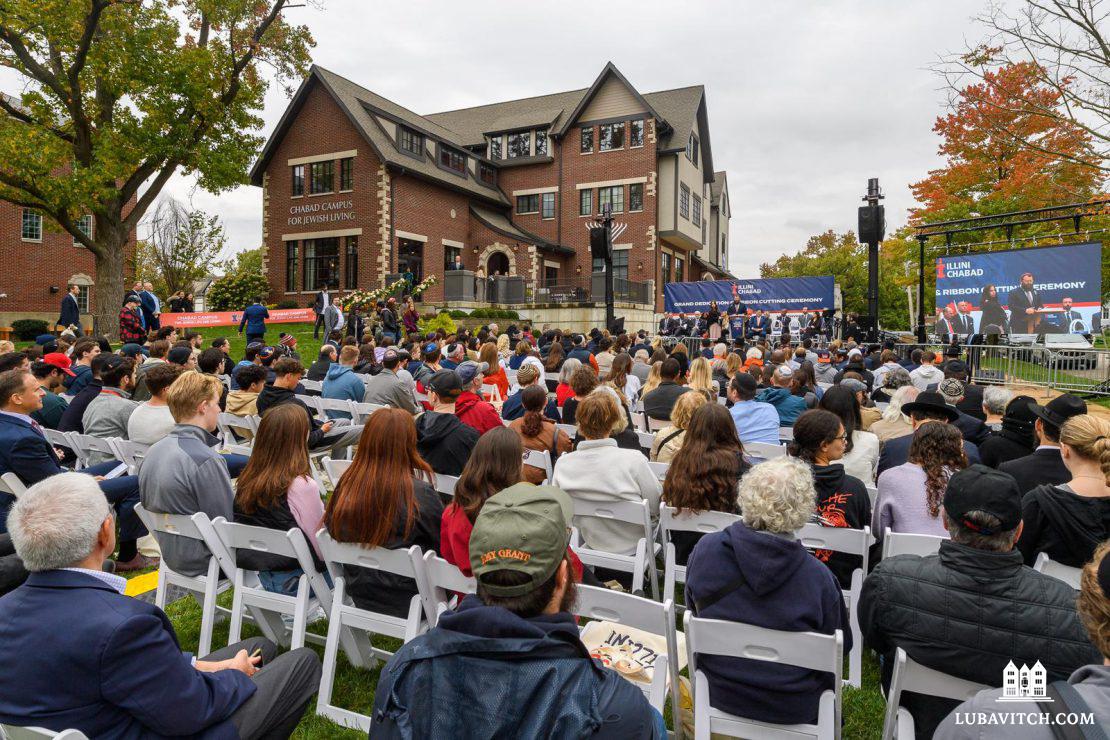 The ribbon-cutting was attended by Illinois Governor J. B. Pritzker, as well as the president of the University, the chancellor, the provost, the deans of more than ten colleges.
"Being together now is so meaningful for me, personally," said Pritzker. "It's been a devastating few weeks for our community," Pritzker stated, while sharing how relieved and pleased he was to join the celebration. "It's a celebration of resilience and of solidarity and of progress," Pritzker said. "At 27,000 square feet, this center will send a message to Jewish students everywhere that you belong here. With antisemitism on the rise both on college campuses and in our communities, I can think of no message more important to send to Jewish students here at U of I and Jewish students throughout the entire United States."
"It's so special that students in east central Illinois have a place they can come to, the entire community has a place they can come to now," Tiechtel said. "Especially as we have seen in the past few weeks just how important it is to come together."