Jack Kiperman grew up in Brooklyn as the son of Russian immigrants. He spent his summers at Chabad day camps and saw the Lubavitcher Rebbe during his visits to the neighborhood of Crown Heights. But by the time he found himself standing behind Rabbi Mendel Wolvovsky in a line to see the Eiffel Tower in Paris, it had been decades since he'd last walked into a synagogue.
A Chabad rabbi from northern California, Rabbi Wolvovsky happened to be in Paris to visit his son. As the Eiffel Tower inched closer and the chilly Paris winter got chillier, Jack and Rabbi Wolvovsky hit it off. "Why don't you get in touch with the Chabad rabbi where you live?" the rabbi from California asked. Jack gave it some thought, but nothing came of it. His hometown, the Portland suburb of Gresham, Oregon, seemed an unlikely place for a Chabad House.
Just before Pesach, Mr. Kiperman was on vacation in S. Lucas, Mexico, when he looked out his hotel window and discovered there was a Chabad House right next door. It wasn't long before he was shaking hands with a pair of Chabad rabbis-in-training, and receiving matzos. Jack began to feel that he had to reach out to his local Chabad when he returned home. The timing could not have been better. Rabbi Avrohom Dyce and his wife Cheina had just moved to Gresham to establish the town's first Jewish center.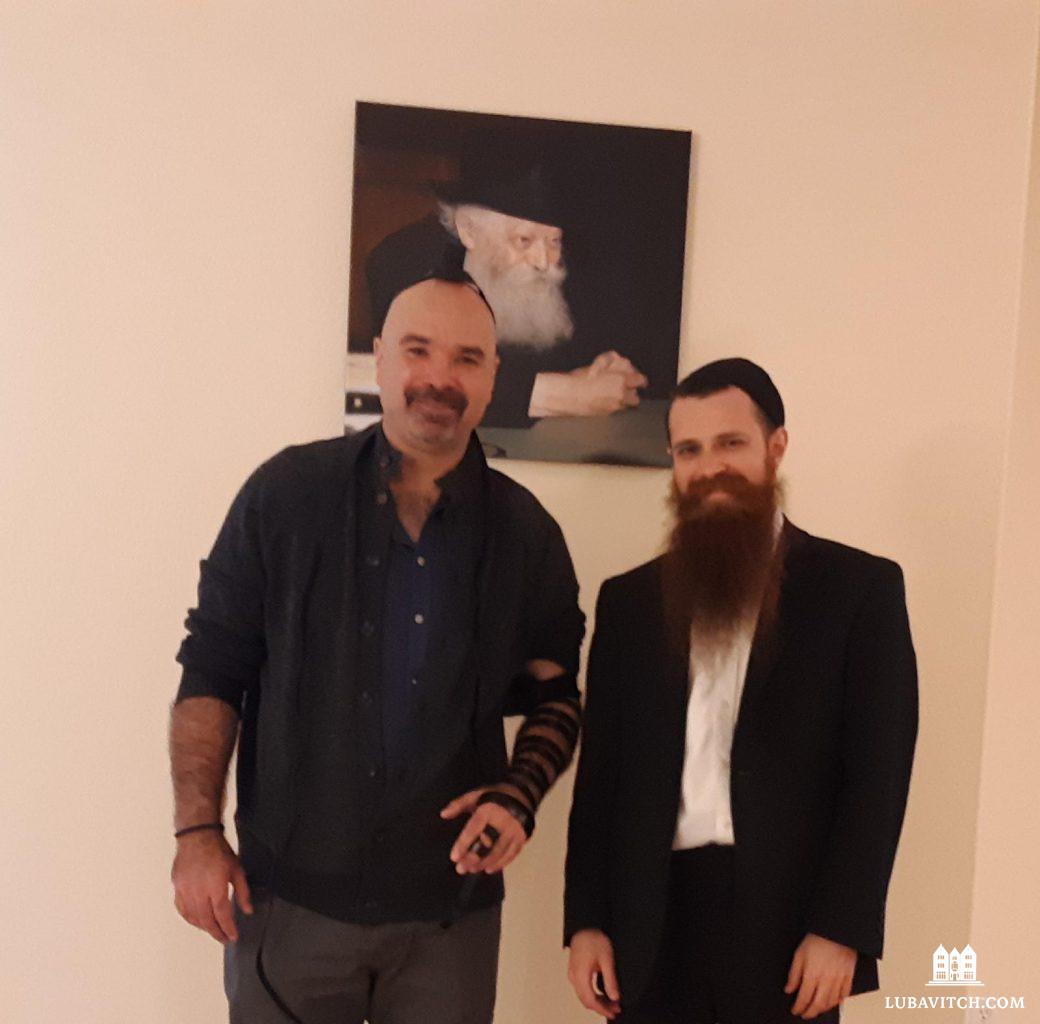 Rabbi Avrohom was born in Jerusalem and grew up in Sydney, Australia. He met Cheina while living in Brooklyn, and they were married in her hometown of London. Seven months later, they moved to Portland. Although he only met the Rebbe as an infant, Rabbi Dyce says he was inspired by his study of the Rebbe's talks and first-hand accounts of the Rebbe's influence he heard while conducting interviews for an oral history project, "My Encounter with The Rebbe." The chance to serve as Chabad emissaries was a dream come true for the couple.
The Dyces were working as teachers in Portland's Maimonides Jewish Day School when they learned that Gresham had no existing Jewish infrastructure. With the Covid-19 pandemic at its height, they began reaching out to locals through social media. "It was amazing," Cheina Dyce says, "We started with absolutely nothing." But within a few months, they had forged a personal connection with a hundred Gresham Jews and Chabad of Oregon's director, Rabbi Moshe Wilhelm, appointed them official emissaries to Gresham.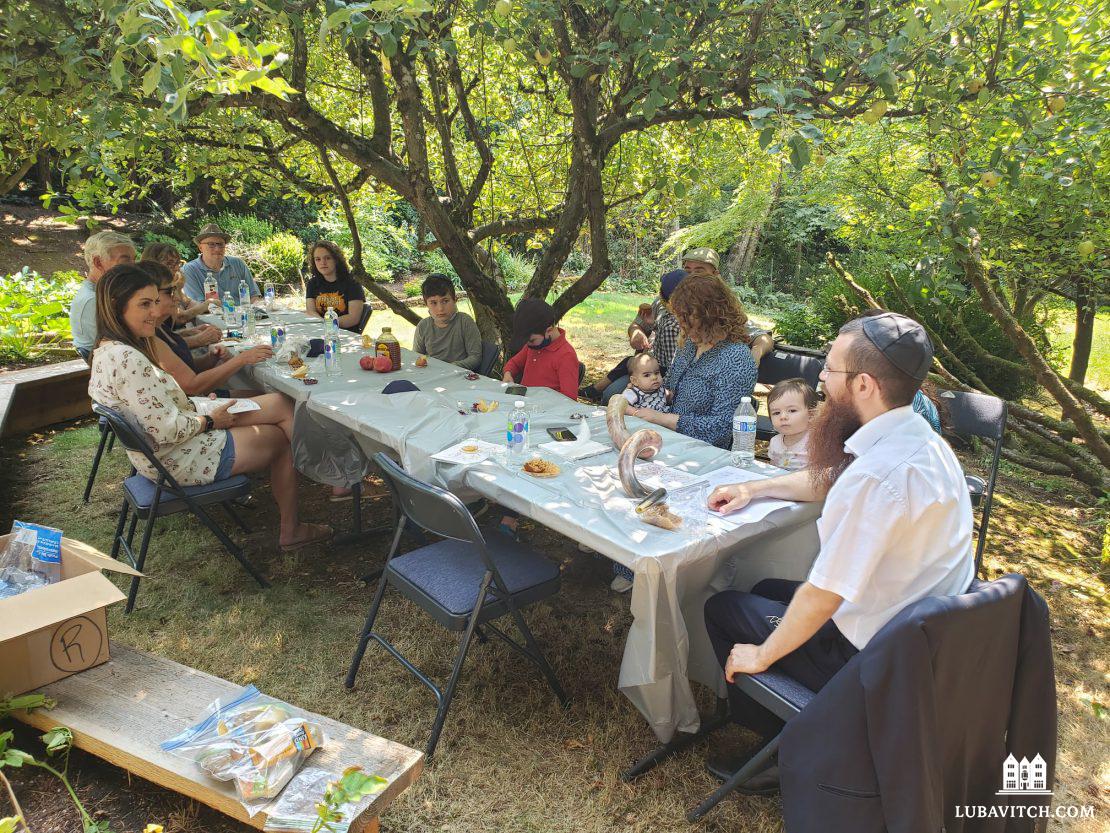 They began hosting classes over Zoom and paying visits to Jewish families at home, often with homemade challah in tow. "People kept telling us they thought they were the only Jews in town," Rabbi Dyce says. "It's hard for people to stay Jewishly engaged if they have to drive forty minutes into Portland," he adds. The Jewish community is picking up on the Dyces' work, and locals like Jack Kiperman have begun to reach out.
On Wednesday, Rabbi Dyce and Mr. Kiperman finally met over coffee. They reminisced about Brooklyn, and Jack shared his memories of standing on the bleachers in 770, watching the Rebbe conduct a farbrengen. Before they parted ways, Jack asked to order a mezuzah and a pair of tefillin. The two even arranged to begin learning together. "I figured if I'm going to meet Chabad in Paris and Mexico," Jack said, "I'd better reach out to the Chabad in my own backyard."