Rabbi Dovid Edelman, dean of the Lubavitch Yeshivah Academy (LYA), in Longmeadow, Massachusetts, passed away this past Friday, at the age of 90. Remembered as a caring principal and later dean of the school, he fostered a sense of family among the student body and the general Springfield community, for over six decades.
"It is not to think about yourself, but to think what you could do for someone else," he would say, explaining his motivation for dedicating himself to the Jewish day school at a time when Jewish parents were quite averse to the idea.
"It was very difficult in the early days, to convince parents to send their children to a Jewish day school," he recalled, speaking about the period when he took leadership of school then in Springfield. Edelman tried hard to impress upon them that the Jewish identity of their children depended on a Jewish education.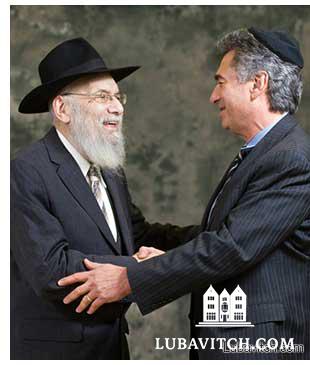 In 1944, the sixth Chabad Rebbe, Rabbi Yosef Yitzchak Schneersohn, (the Rebbe Rayatz), sent Edleman—then a young man—to open up a school in Bridgeport, Connecticut. On his first Shabbat there, he convened a "farbrengen" with some 30 parents who quickly took to his easy going personality, his ability to articulate difficult concepts with stories and wit.
Edelman used the opportunity to announce the opening of a new Jewish school the following day. Ten kids arrived that first Sunday, and the school soon grew from Sundays to an additional three afternoons, and eventually, a full Jewish day school.
Rabbi Schneersohn subsequently sent him to assist at schools in Pittsburgh, Pennsylvania and then Buffalo, New York. After his marriage to Leah Zuber, he taught at the Chabad school in Boston, Massachusetts, where his in-laws resided. He was later sent to Springfield in 1950, a short time before the passing of the Rebbe Rayatz.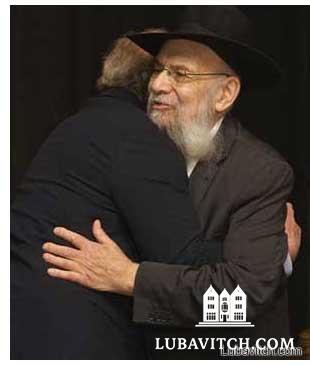 Rabbi Edelman navigated the difficulties in leading the school with the guidance of the Lubavitcher Rebbe, Rabbi Menachem Mendel Schneerson, who encouraged him to take bold steps, even leaps, in growing the school.
He recalled the lesson he took when he once happened to be in the office at the central Chabad-Lubavitch Headquarters, where he saw a pile of signed checks. He asked Rabbi Yehudah Krinsky, a member of the Rebbe's secretariat: "What are these checks for? Why don't you send them out?"
Rabbi Krinsky explained: "The Rebbe always has the checks ready in advance to assist the needy, even if there are no funds available in the bank account. When people send in their charity, the Rebbe then immediately instructs to send out the checks to those in need."
For Edelman, this was a life long lesson, to always seek out those in need, assist them as soon as he can and the in the best way he can. He said of that story, the Rebbe did not want that the money "should even stay overnight in the bank account doing nothing."
Dedication to Others
For real estate developer Oscar Plotkin, Rabbi Edelman was the "most important in my life." While many people are there for their families, for the people in their immediate surroundings, Rabbi Edelman, he said, "was present for all of us."
Four generations of Plotkins knew Rabbi Edelman who had great impact on their entire family. "He taught me over these many years, what Judaism is about, is how we treat one another, with compassion, humility, and what we do for other people. How we conduct ourselves in this world, with honor and with dignity."
Plotkin was one of the many who the rabbi would call every week, long after he was no longer working in the school, and tell him why "this week's Torah portion is the best of them all." He says he continued to teach him about Jewish observance and how to stand up to daily challenges. Plotkin used those teachings to overcome the latest real estate collapse "I am always reminded of his lessons, his teachings, and what it means to be a righteous man."
Edelman believed that working cooperatively was key to the success of any community project. As dean of the school, he inspired many not only to give, but to feel a part of the LYA community long after they graduated.
Speaking at his 90th birthday party shortly before his passing, he told the people who had come to honor him that they all have a share in his life's work on behalf of Jewish education: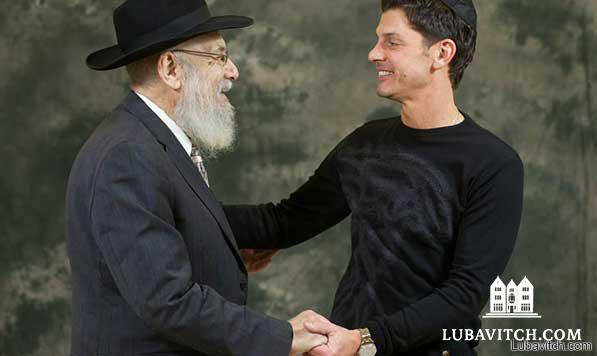 "As I look around the evening as I see my wonderful friends. Everyone feels that they are a part of this building, the reason why you feel at home, is because you are the people who built this building. It is actually your building.
Rabbi Edelman is survived by his wife Leah, his children Seema Goldstein, Brooklyn, New York; Tzirl Deitsch, Brooklyn, New York; Shterna Tenenbaum, Brooklyn, New York; Rabbi Yisroel Edelman, Deerfield Beach, Florida; Yossi Edelman, Brooklyn, New York; Zlata Mochkin, Brooklyn, New York; Sheina Ezagui, Brooklyn, New York; Esther Kosofsky, Longmeadow, Massachusetts; and his grandchildren, and great-grandchildren, many who serve as Jewish community leaders as Chabad representatives in North America.