As leader of the Lubavitch Yeshiva Academy (LYA) in Springfield, MA, for 65-years, Rabbi Dovid Edelman is known, among other things, for his motto: "You have to have a vision, not just for yourself, but to help others. That is why we are on this world, to help one another." So when the nonagenarian celebrated his birthday this past Shabbat, the students presented him a photo book titled 90 Acts of Kindness.
The students committed to mitzvahs of kindness towards others, enhanced Torah study and piety in Torah observance. Giving additional charity, practicing acts of kindness, learning the Hebrew alpha-bet, being kind to other, being careful to make the proper blessing before eating food, and honoring parents were among those included.
"The students wanted to give Rabbi Edelman a present that expressed their gratitude to Rabbi Edelman for sharing teachings of Torah and Judaism with the students," says the school principal Rabbi Noach Kosofsky.
Mushka Wolvovsky and Leah Wolff, LYA students, photographed the pictures and created the photo book online.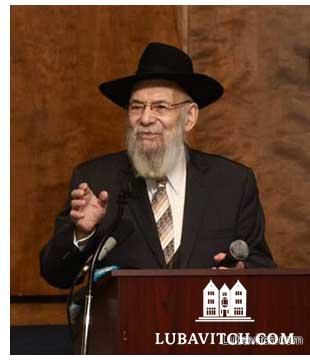 "Each act of kindness / Shown in this book / Are life skills that / From you we took From looking and listening From all you do and say / You've demonstrated what to do / You showed us the right way," Wolvovsky wrote at the beginning of the book.
The grad school is accredited by the New England Association of Schools and Colleges, and maintains strong academic standards, focusing heavily on nurturing students to become productive assets in shaping a healthy, holy society.
Supporters Tribute to Dean
Ron Eckman, founder of Duct & Vent Cleaning of America, who has known Edelman since attending LYA as a preschooler, says that the now dean of LYA is still very much a part of his life. "Rabbi Edelman still calls me every Friday to tell me about the weekly Torah portion. It means so much to me that he cares enough about me to make that weekly phone call," he told the crowd.
Eckman together with real estate developer Oscar Plotkin, honored their rabbi's 90th birthday with a gift of $90,000 to LYA by 18 donors. An emotional Edelman received the gift together with his wife Leah, thanking the donors for their generosity. While he may have headed the school on a daily basis over the past six decades, he averred, "This has been your school since the start, for your generosity built it."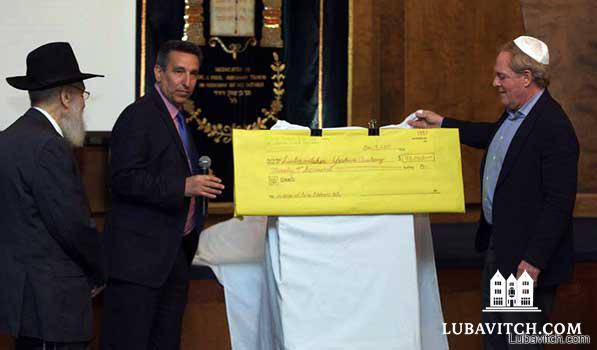 Over the years Edelman, who dedicated his lifelong efforts to promoting Jewish values, tradition and Torah study in the Springfield area, has touched many with his sincerity.
"You can always count on Rabbi Edelman to be there for the sake of a mitzvah, whether it is time to shake the lulav and etrog on Sukkot or to share hand-baked shmurah matza for Passover," Diane Troderman of the Harold Grinspoon Foundation says.
For Edelman, it is important that the children at LYA feel as a part of one family in which, he says, "each [faculty member] knows the student's name. When you care about the child, he will grow."