On July 24 and 25, one hundred Chabad emissaries gathered for a Mental Health training conference in the Crowne Plaza Hotel in Northbrook, Illinois, just north of Chicago. Twenty minutes from Highland Park, where this year's Fourth of July parade ended in a horrific shooting, the Northbrook location put an exclamation point on the need to confront the growing mental health crisis Chabad leaders face in their communities.
Like many of their American colleagues, Chabad rabbis and rebbetzins in Illinois have a broad reach, regularly engaging with Jewish youth, college students, young professionals, and adults of all ages. "We're in constant contact with a broad crowd," says Rabbi Meir Moscowitz, the regional director of Chabad-Lubavitch of Illinois. "We frequently find ourselves in the position of first responders, so we need the tools to identify when someone needs help."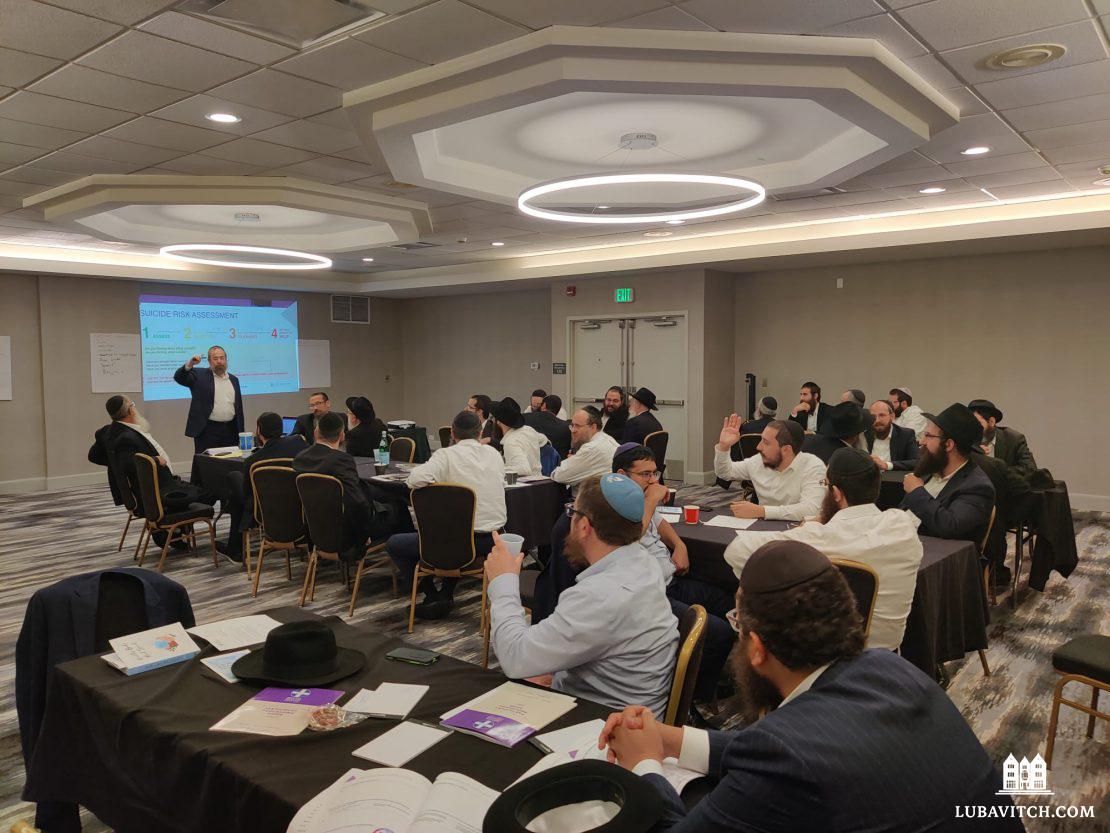 Last Sunday and Monday's regional conference presented an opportunity for Illinois' Chabad emissaries to unite and focus on combating the mental health crisis. "We wanted to make these resources as accessible as possible," Rabbi Moscowitz said. Placing a high priority on accessibility meant the organizers provided a program for the entire family. A full children's program allowed parents to focus on the day's topic.
In two sessions totaling six hours, licensed instructors Rabbi Chaim Lazaroff and Mrs. Gittel Francis LMSW taught Mental Health First Aid. It's a course that helps trainees identify when someone is struggling and provides concrete tools to approach, encourage, and support them. "A lot of our work with students is simply counseling them," says Rabbi Dovid Tiechtel, director of Illini Chabad at the University of Illinois. "Students are now more anxious than ever, especially since Covid." Even after almost two decades of counseling students, he says the training taught him a great deal and gave structure to what he already knew. For others in the room, it was their first in-depth exposure to these ideas.
The conference program presented the Lubavitcher Rebbe's teachings on mental wellbeing, and Chabad Emissary to Sumy, Ukraine, Rabbi Yechiel Shlomo Levitansky was on hand to lead a farbrengen about the need to balance self-care with care for others. "Rabbi Levitanksy has Chicago roots, and his talk made a deep impression on all of us," Rabbi Moscowitz says.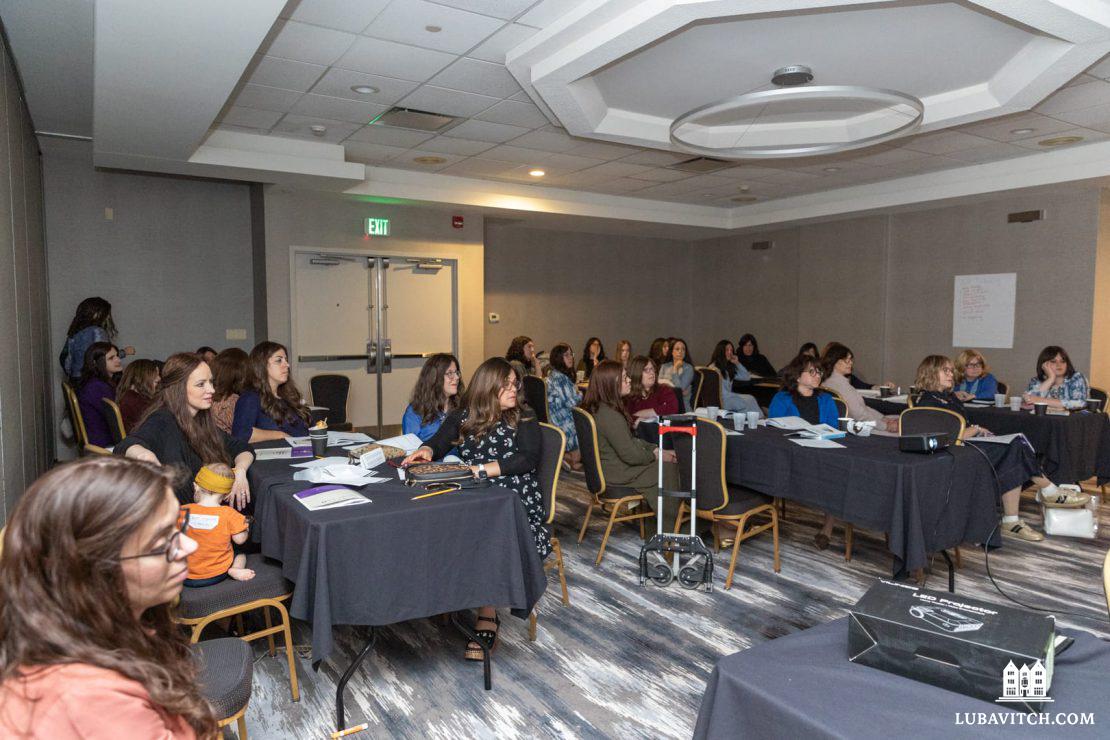 Most of the one hundred participants completed the final stage of the course on their own time and received Mental Health First Aid certification. Rabbi Chaim Shanowitz, co-director of Chabad of Deerfield, Illinois, who also leads a CTeen youth chapter, said the conference was indispensable. "We've seen many more people struggling due to the events in Highland Park. It's reassuring that we're now better able to be there for them," he said.
Although it's only been a week since the conference, Rabbi Yosef Moscowitz, executive director of Lubavitch Chabad of Illinois, says the feedback has been "phenomenal". "Several shluchim from throughout the state reached out with stories of how they implemented the practical skills and the spiritual inspiration the conference gave them."
Rabbi Tiechtel says the skills the training provided are crucial for every community leader and educator. "If you're a counselor at a summer camp, you need to know how to put on a band-aid," he says, "and if you're counseling people in today's environment, you need to know how to identify people's struggles, and how to help them."