"I know that my music is accomplishing what G-d wants it to achieve."
That's Sarah Dukes, musician from Crown Heights, New York, talking about her original piano solo pieces Violet Beams and The Road up Ahead, newly featured on Egypt Air, Vietnam Airlines, and Singapore Airlines' rosters of in-flight entertainment. Though her music has played on radio stations across the world, and has even made it to the first-round ballot of the GRAMMYs this past year, the North Carolina-raised pianist is a self-taught composer. "I'm excited about the opportunity this presents for me as a musician, and for the impact my music can now have on new listeners worldwide," says Sarah.
Sarah has been playing piano since age six and composed her first song at eight and from then on continued to compose "as a way of expressing my emotions." As her compositions increased in complexity, they surpassed her own technical mastery of the piano, so she turned to world-renowned pianist and composer Yaron Gershovsky, who performs her compositions on both her albums, Finding Forever and Life Sometimes.
Her New Age-style music has won accolades and was awarded the Silver Medal for Outstanding Achievement in Music in the Global Music Awards. Ranked #17 on Zone Music Reporter's "Top 100 Radio Airplay" chart, it was on the first-round ballot for the 59th GRAMMY Awards. Her emotional composition "Dancing in the Dark" was a winner in The John Lennon Songwriting Contest in the World category in 2016.
Sarah's music, said one listener, was "calming the soul" of his hospitalized father and enabling him to relax; mothers in childbirth have credited the soothing sounds with helping them "bring a new soul into the world" and couples have chosen her "powerful" compositions to play as they walked to the marriage canopy.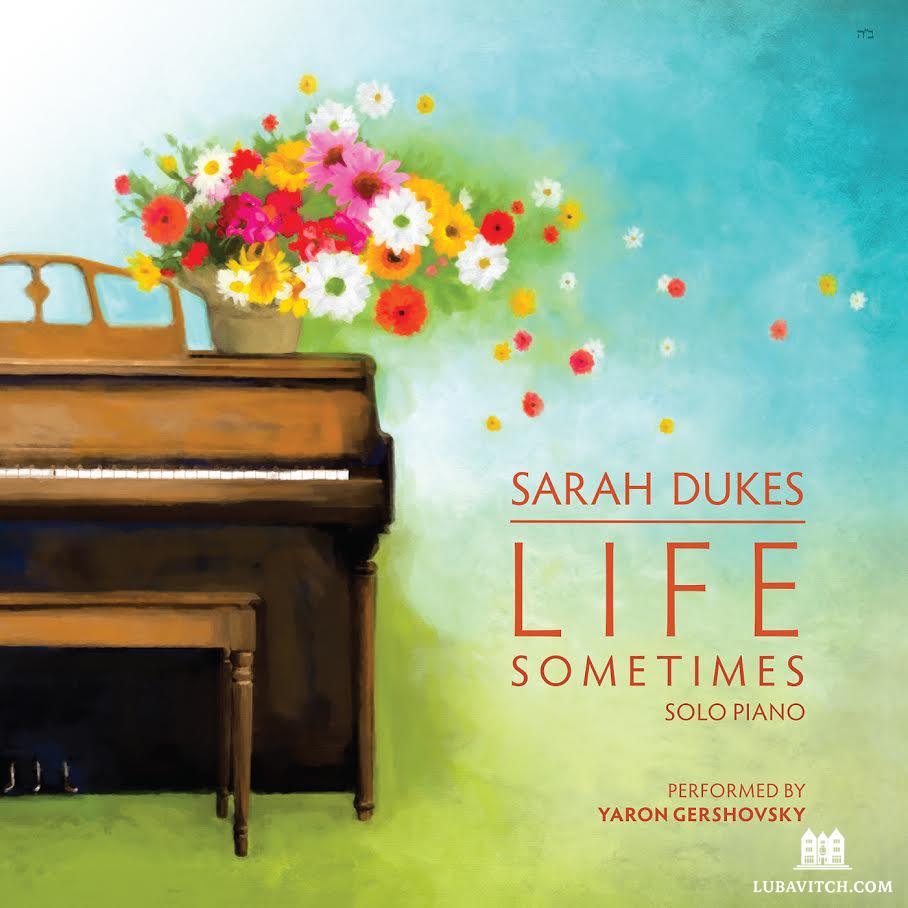 "If words are the pen of the heart," wrote Rabbi Schneur Zalman of Liadi, the first Chabad Rebbe, "then music is the pen of the soul." Quoting this, Sarah hopes that her compositions, which she describes as being inspired "by everyday emotions, significant events, and by Chabad Chasidic philosophy," will positively influence its listeners. "Chasidut is a deep, essential part of me," she explains, "and my music is written from the deepest place within me, so they—Chasidut and music—are very much connected when it comes to my music."
Chabad's ideas have helped Sarah work through what she describes as "an artist's vulnerability."
"My music is such a fundamental part of me that sharing it is very difficult." So she reminds herself that, as she's learnt in Chasidut, "G-d gave me this talent to use. G-d wants us to use and share our unique abilities to inspire and positively affect others." Therefore, Sarah shares her music with the faith that it will bring joy, healing and inspiration where those are needed.
"Hashem will take it where it needs to go."
Sarah's' piano solo albums and singles are currently being streamed on dozens of international radio stations including Whisperings Solo Piano Radio, Calm Radio, One World Music Radio, Pandora and Spotify. Her music is available for purchase at iTunes, Amazon, Google Play, and from her website—where sheet music is also available—www.sarahdukesmusic.com.