There was something different about the grand opening this Sunday of a new Chabad facility in Alpharetta, Georgia.
Speaking to the guests, Rabbi Hirshy Minkowicz, director of Chabad of North Fulton, framed it this way: "Our story epitomizes the story of the Jewish people." Five years ago, Minkowicz's wife Rashi suddenly passed away in March 2014 at the young age of thirty-seven, leaving her eight children, her husband and her community reeling from the shock.
So the event brought a measure of consolation and optimism to the 800 people who came to celebrate the grand opening of Rashi's Campus, the magnificent new Chabad center named in her memory. Five years after her tragic passing, Rashi's vitality is missed. But her energy continues to inspire.
"The Lubavitcher Rebbe's approach to tragedy was to respond with more joy, more growth. And here we are at the grand opening, celebrating life," said her husband.
"When Rashi passed away, the community came together, led by a push from our oldest son Mendel, who was fourteen at the time, and decided it was time to build Rashi's Campus, a permanent home for Chabad where her legacy and work could continue for generations to come," explains Rabbi Hirshy. At the grand opening, Mendel performed a song he composed in his mother's memory.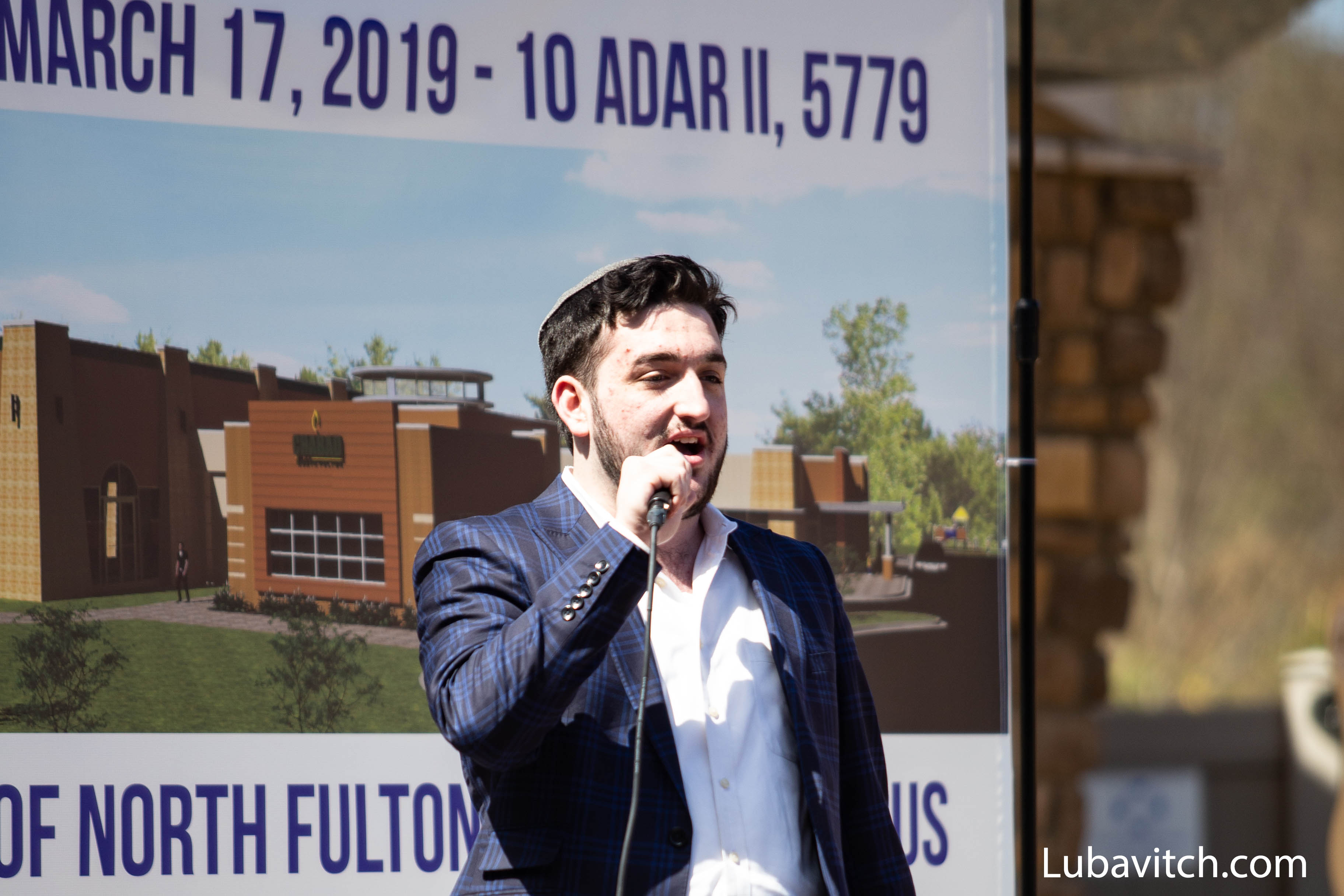 Mendel Minkowicz performs a song he composed in his mother's memory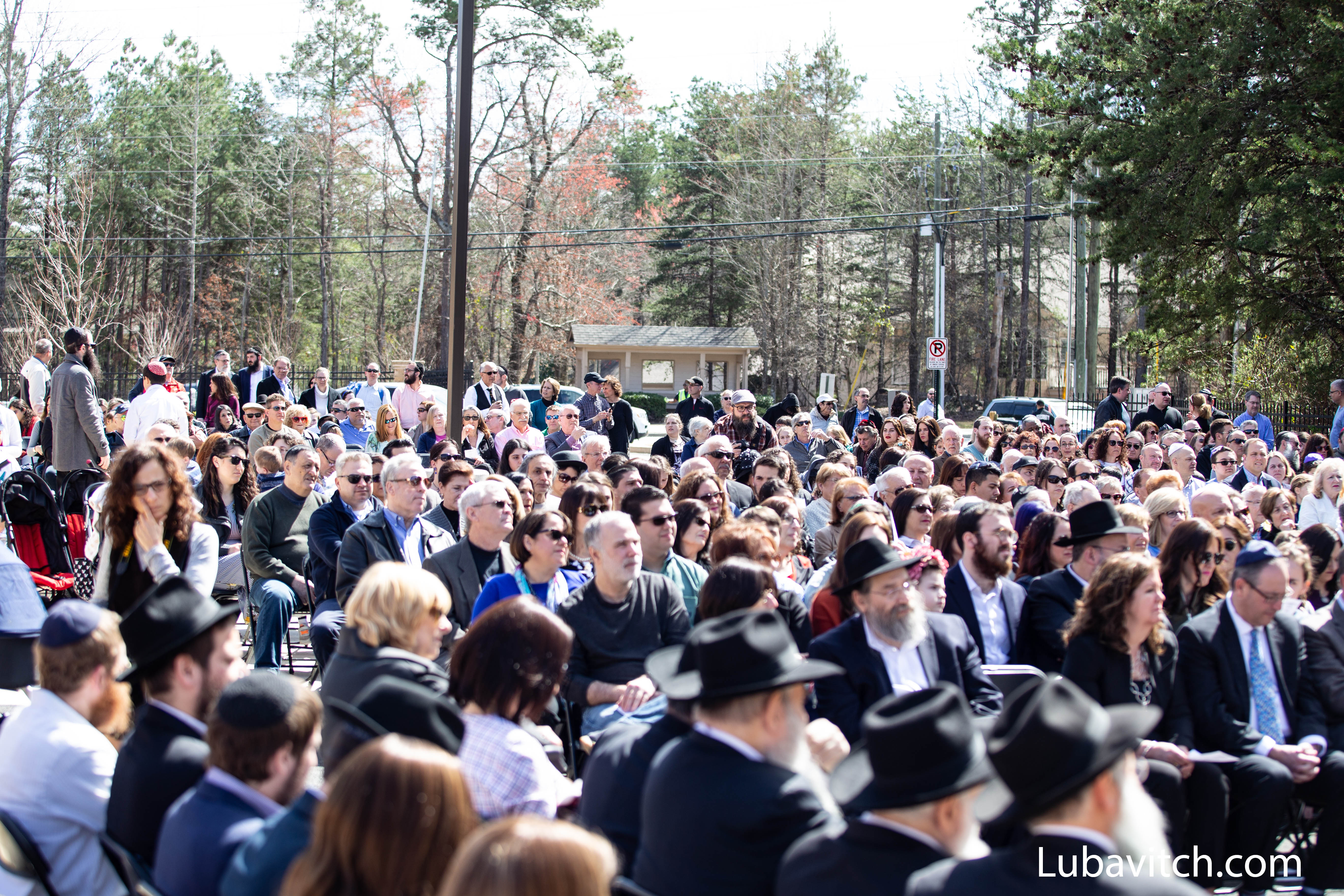 A crowd of 800 gathered to celebrate Rashi's life
Through a series of "divinely guided coincidences," as Rabbi Hirshy calls them, they met a local Roswell architect, Arie Kohn, who designed and managed every detail of the facility, all the way to the mezuzahs on the doorposts.
The beautiful 23,000 square foot center, located on a busy road in the heart of North Fulton, was "guided by Rashi's vision," says Kohn. Its large multi-purpose room will be used as a synagogue, assembly room, and social hall. There is a teen lounge, two kitchens (meat and dairy), classroom wing (for the camp, Hebrew School, and preschool), and an outdoor play area.
In addition to visiting Chabad Houses around the country to gain a sense of what worked and what didn't, Kohn also began to study Chasidic philosophy.
"What stood out for me in Chassidut was the principle of happiness, serving G-d with joy," he says. "I wanted to evoke happiness in the new building. I learned that light and color make people happy, and that Kabbalah even talks about specific colors that bring joy."
Rabbi Hirshy Minkowicz with architect Arie Kohn
Joy was also the theme of remarks at the grand opening by Brigitte Garrett, who described the session of Torah and Tea, Rashi's signature weekly Torah class for women, that she attended hours before Rashi's passing. "The table was set beautifully, and Rashi's daughters were teaching us how to make hamantaschen, which I had never done before. I clearly remember thinking that even though Rashi wasn't there because she wasn't feeling well, she must be having such pride in her daughters and in hearing all the joy and laughter that was in her home."
And now the joy and laughter from Rashi's home will be present in the center.
As big a milestone as the opening of Rashi's Campus five years after her passing, it is not the only initiative launched in Rashi's memory. On her first yahrzeit, a new Torah scroll was dedicated and the ground broken for the campus. Torah and Tea has been adopted in more than 200 locations worldwide, in her memory. And in Brooklyn, New York, her friends established New Shoes 4 Kids, an organization that provides struggling families with new shoes for their growing children.
While people around Rabbi Hirshy marvel at his resilience and resolve in the face of devastating loss, Rabbi Hirshy himself marvels at the blessings he and his family have received. "Over the past five years, I have seen openly and clearly how G-d gives us all the resources and tools we need to thrive as a family and as a community," he says.
Rabbi Yossi New, Director of Chabad of Georgia, and many of Rabbi Hirshy's childhood friends traveled from their own Chabad outposts around the country to participate. Local mayors of Jones Creek, Roswell, and Milton also attended.
"If Rashi were here—which of course she is in spirit—she would be very proud and delighted at how the community didn't abandon ship, but actually got together and held strong, even stronger than before," said Rabbi Minkowicz. "It is very rewarding to see the community's level of commitment to ensure that Rashi's legacy continues."
This Purim, Rashi's Campus will host its first major event as friends, families and neighbors celebrate in the new facility.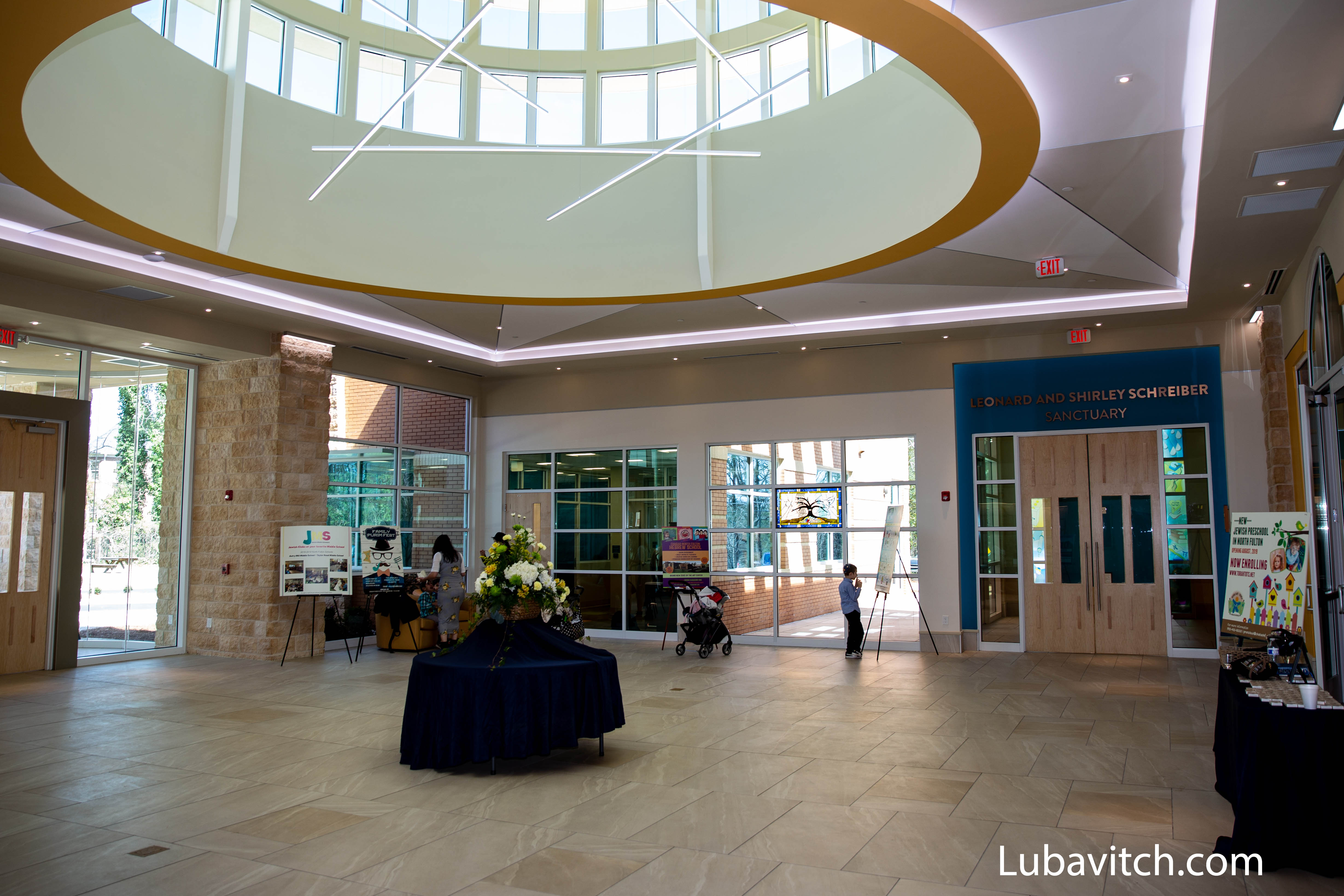 The lobby of the new building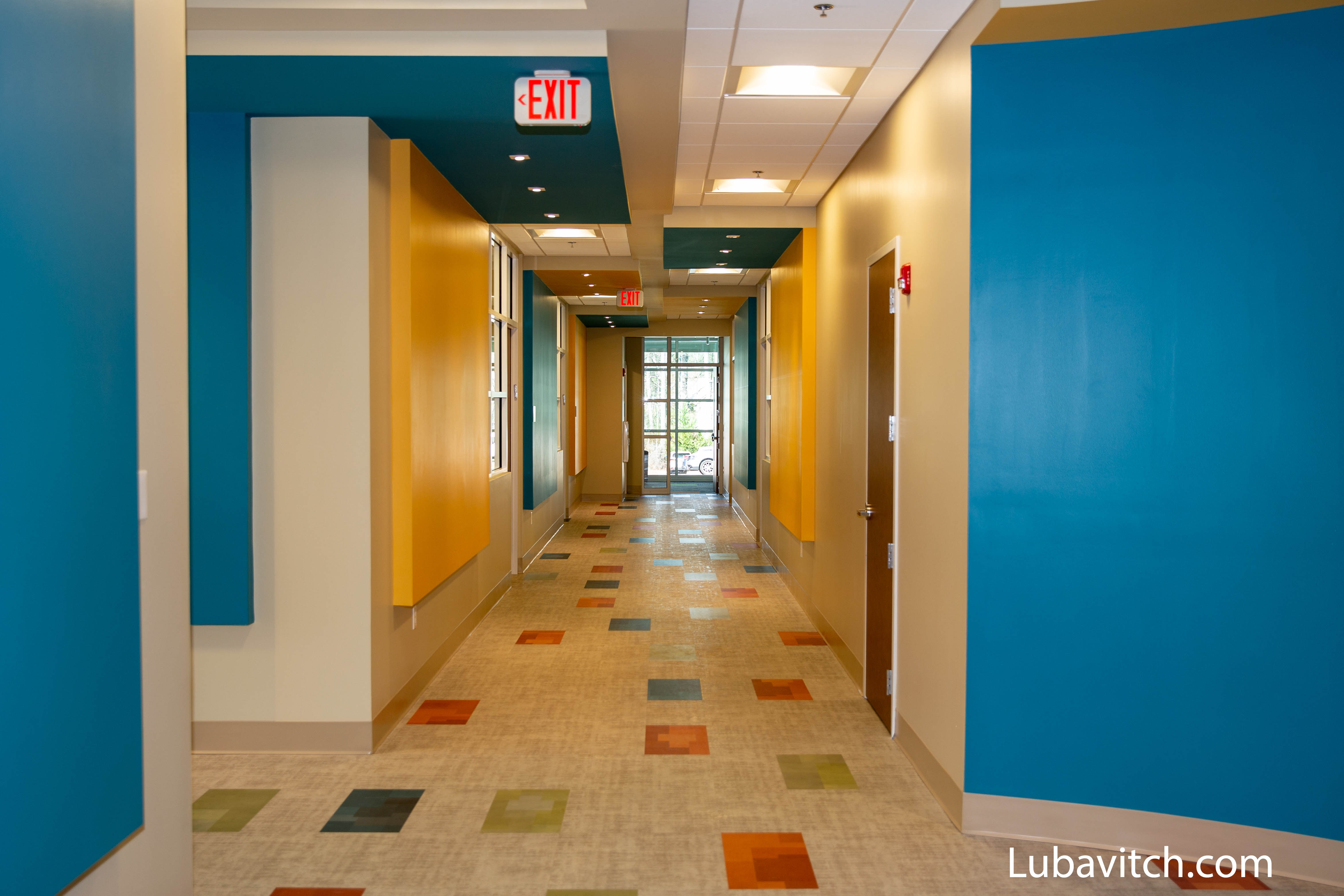 The architect used bright colors, representing Rashi's vitality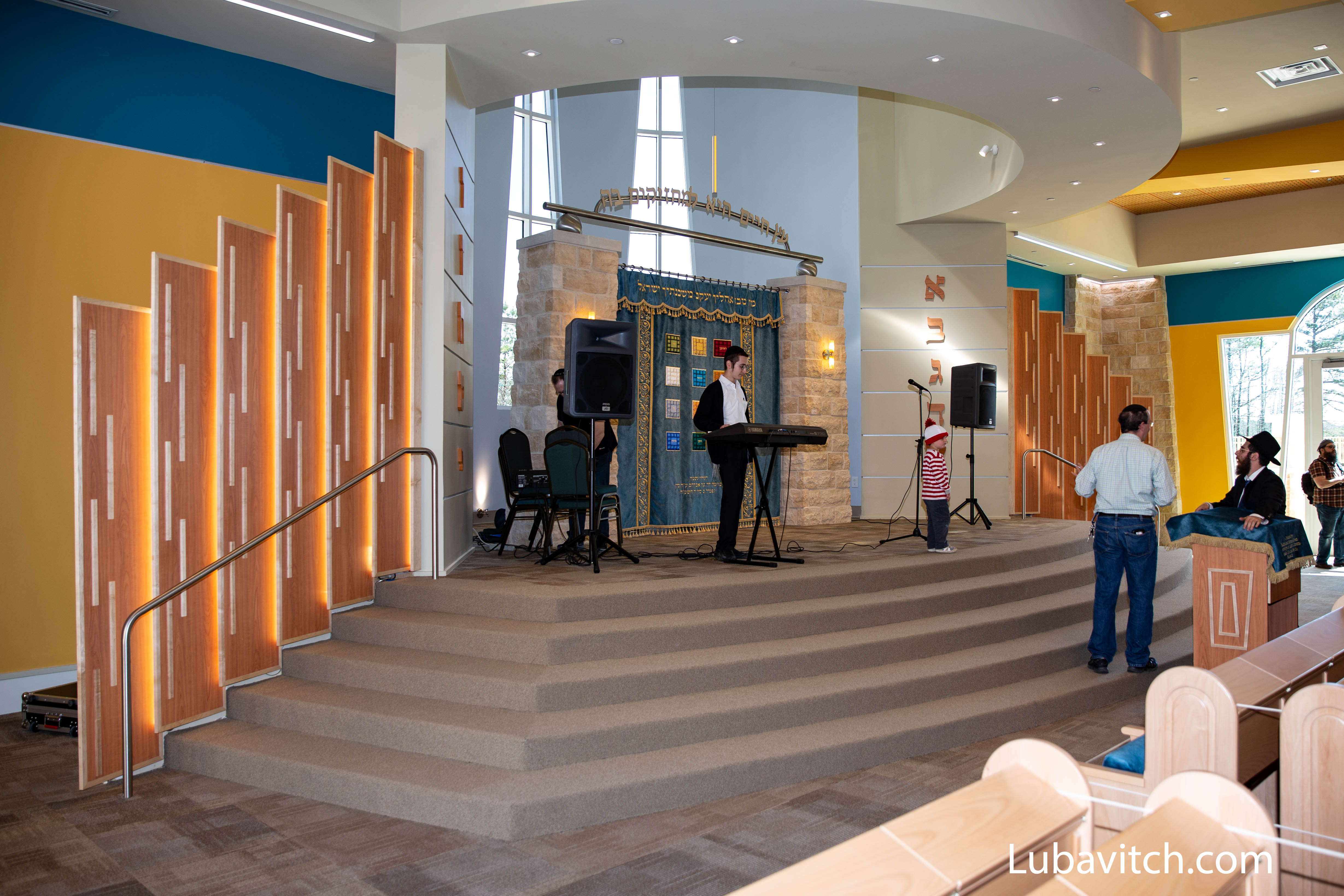 The sanctuary where Rashi's new Torah scroll will reside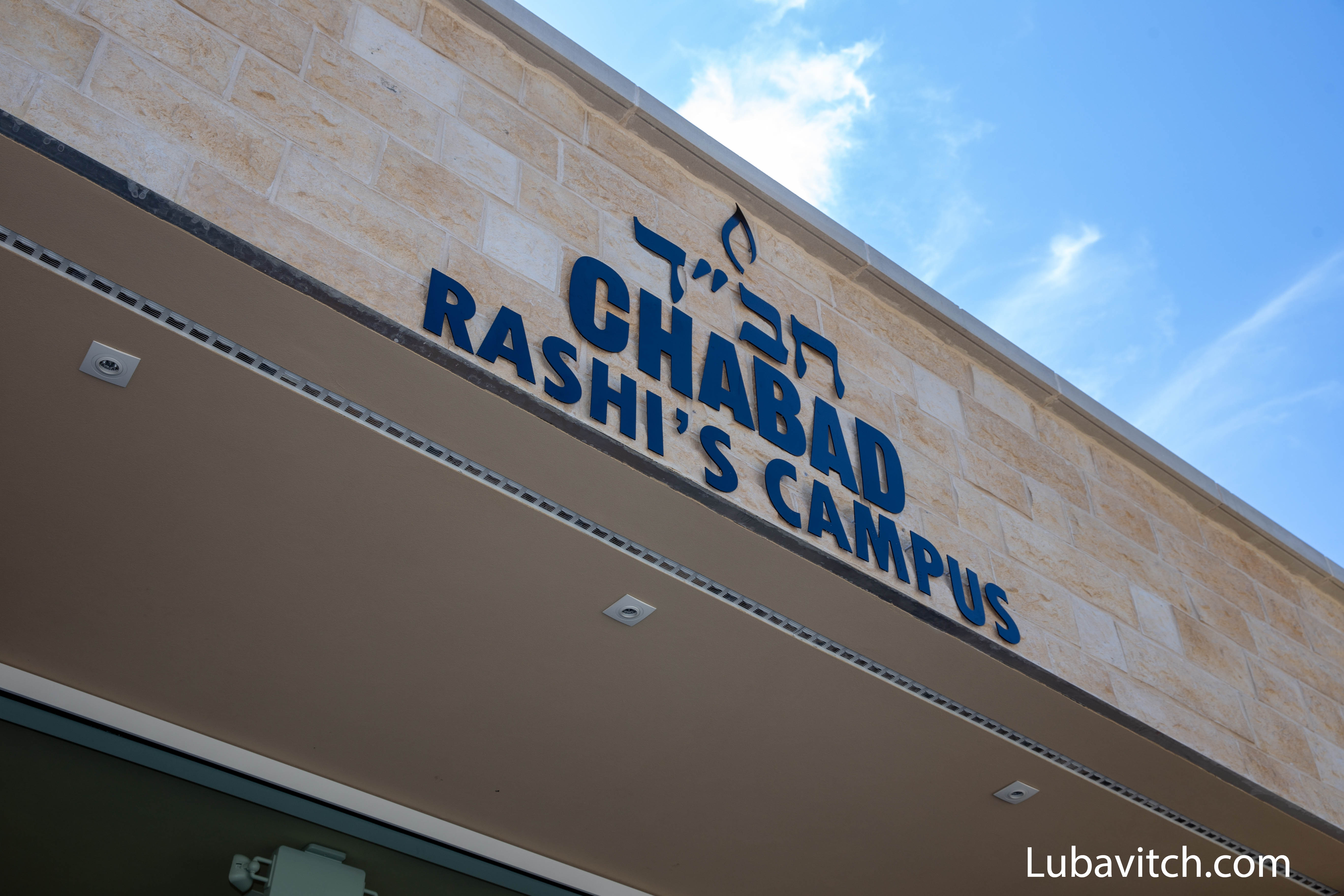 Signage proudly displays the name of the new facility