Rabbi JJ Hecht and former New Jersey state senator Ray Lesniak landed in Warsaw, Poland, on Sunday, October 23 with seven hundred children's winter coats and a trove of legos, puzzles, and toys. Along with a delegation of fourteen volunteers, they hailed cabs to Chabad of Warsaw to meet director, Rabbi Shalom Stambler.
Back in Brooklyn, New York, Rabbi JJ Hecht runs the non-profit organization Toys for Hospitalized Children, which brings cheer to children stuck under treatment in hospitals, with the motto "Happy Kids Heal Faster." But when Ray Lesniak, who now devotes his time to humanitarian causes, told him about seven hundred Ukrainian orphans from Odessa spending the winter in a former hotel in Ossa, Poland, Rabbi Hecht decided to expand his organization's scope. "We're always looking for opportunities to help kids in hard times," Rabbi Hecht says.
The final puzzle piece fell into place when Jason Rabin, CEO of fashion distributor Centric Brands, offered to donate seven hundred designer winter coats for the children. As plans formed for a trip to Poland, Rabbi Hecht coordinated with Rabbi Shalom Stambler. "I can't praise his generosity enough," Rabbi Hecht says. "He arranged kosher food for the whole delegation and invited us to meet the refugee children staying in Warsaw with Chabad's help."
With a new group of children on the itinerary, Rabbi Hecht, his mother Mrs. Baila Hecht, and Toys for Hospitalized Children's chairman Neil Kupferman stopped off at a Brooklyn Judaica store to purchase gobs of Jewish-themed toys before boarding the flight to Poland.
In Warsaw, the humanitarian delegation heard the Jewish refugee families' stories, and Rabbi Hecht says he was taken aback by their positive attitude. "These people were professionals," he says. "Now they're in limbo and reliant on others' help."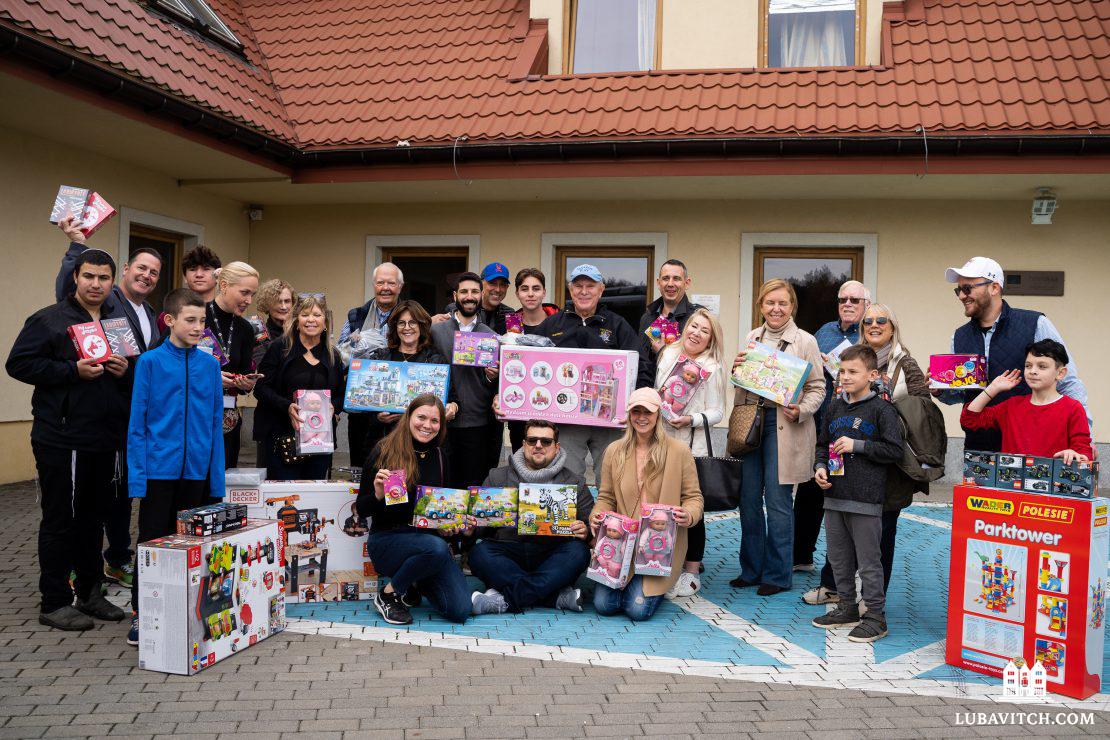 Anna's husband is a surgeon who has been treating soldiers on the front lines for eight months now. Their home is still a war zone, so Anna and her ten-month-old baby have relied on Chabad of Warsaw's programs to keep body and soul together. But even amidst the gloom, Rabbi Hecht reports she's "looking forward to the future" and is remarkably hopeful.
Since the war began, Rabbi Stambler has arranged housing and food for dozens, and sometimes hundreds, of Ukrainian refugees. At Warsaw's Chabad center, his Jewish Kid's Club even provides Jewish education for the many dozens of Jewish children stuck hundreds of miles from home. Rabbi Hecht's delegation visited the children's classroom and gifted each child with their chosen toy. The smiles were contagious.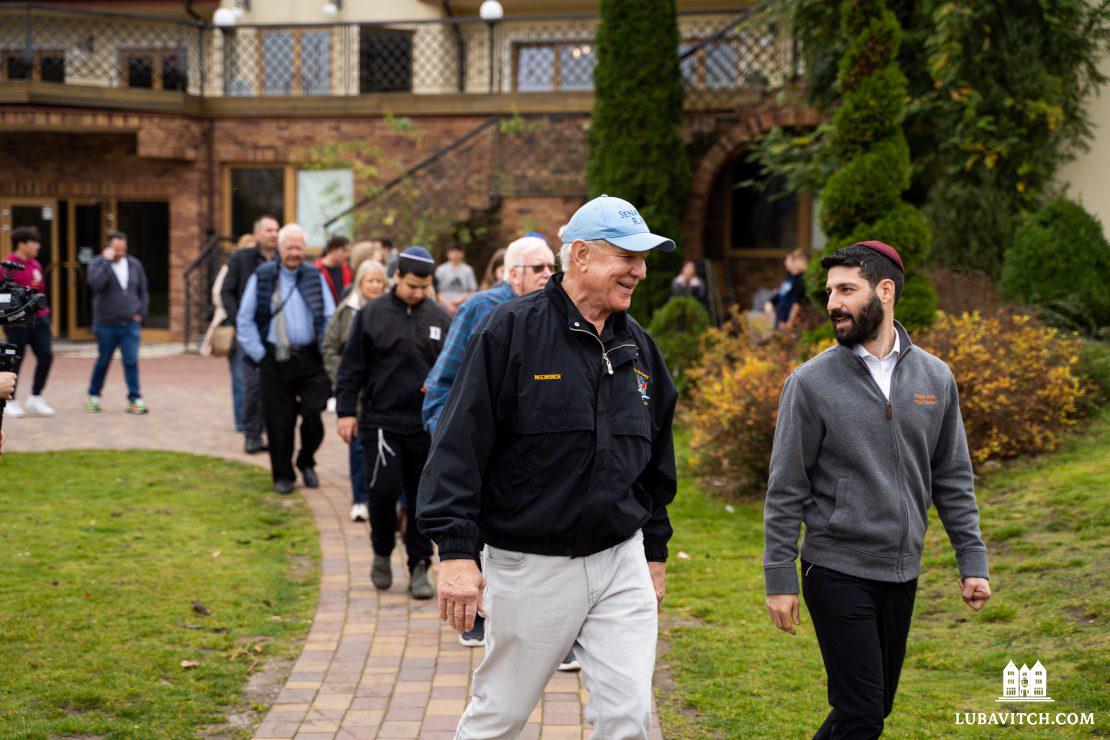 In Ossa, a small village southwest of Warsaw, state senator Lesniak, Rabbi Hecht, and the delegation met Ulya, the woman caring for seven hundred orphans from Odessa in a large complex that was once a hotel. Brooklyn-based attorney and businessman Neil Kupferman told the kids why they'd come. "The Lubavitcher Rebbe told my father once, 'you must be a living example of goodness and kindness,' so that's why we're here," he said. They spent the entire day handing out coats and toys, meeting kids, and touring the grounds.
Despite living in meager conditions, the kids reported being "charasho"—"good." And with the winter chill settling in, the designer coats were very appreciated. "The kids kept running up to us to pose for pictures or give us a hug," Rabbi Hecht says. "They were that excited." As they left for New York, Ulya called to report that the kids were enjoying their fashionable coats. "Who spent so much money on us?" she asked. "The kids all think they're in a fashion shoot."